Post date:
Thursday, October 25, 2018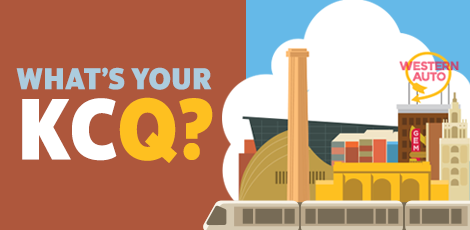 "What's your KC Q" is a joint project of the Kansas City Public Library and The Kansas City Star. The purpose is to help Kansas Citians become more knowledgeable and informed citizens. Readers submit questions, the public votes on which questions to answer, and our team of librarians and reporters dig deep to uncover the answers. The project is powered by Hearken.
Have a question you want to ask? Submit it now »
Question: Why is there no set style on Kansas City's street signs?
Answer by Bob Cronkleton, bcronkleton@kcstar.com and Jeremy Drouin, JeremyDrouin@kclibrary.org
Self-proclaimed grammar nerd Don Beggs of Brookside reached out to The Kansas City Star and the Kansas City Public Library "What's Your KC Q?" team to ask about the city's street signs.
The city seems to be lacking style, Beggs said. More specifically, it appears the city doesn't follow a stylebook when it comes to abbreviating or capitalizing street labels.
"All of my life I've been a writer and proofreader," Beggs said. So he notices incorrect grammar, including typos in The Star. He's been driving around Kansas City for 45 years. During his trips, he notices inconsistencies in street signs. For example, he's noticed that a street can be appear as "ST," "St" or even "ST." with the punctuation.
"There's just no set style," he said. "Most people probably don't even notice it."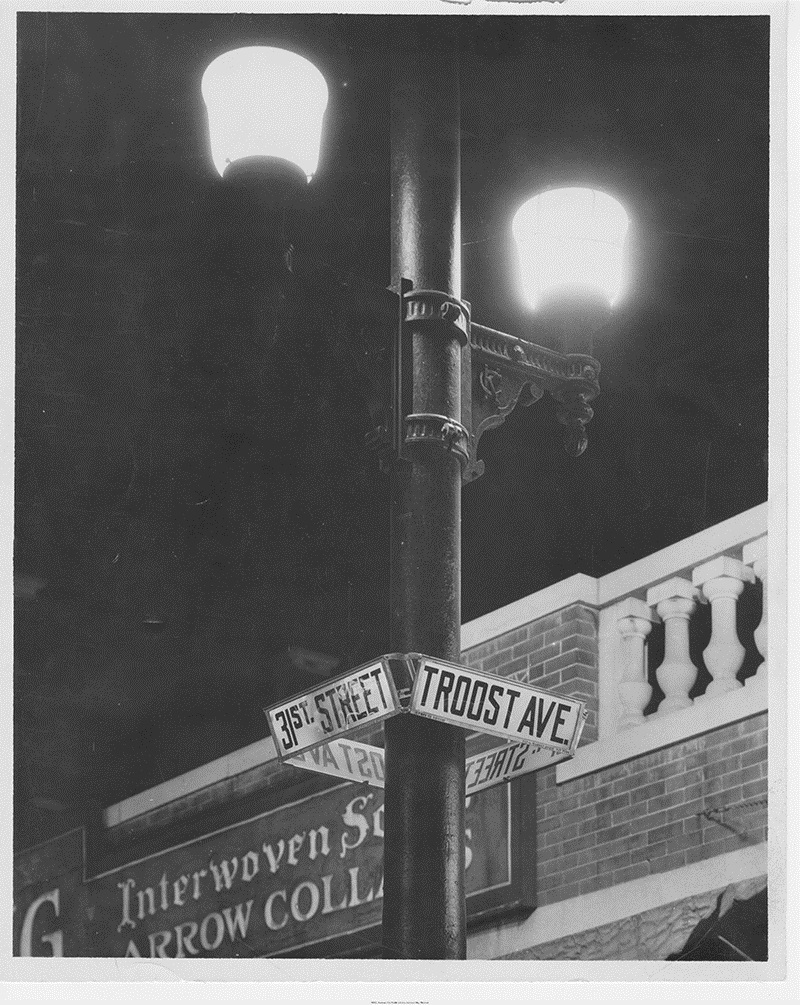 Street signs at 31st and Troost
Unfortunately, Beggs didn't have specific example of a sign he had seen. But he did want to know if the city follows a stylebook when it comes to the signs.
Beth Breitenstein, a public information officer with Kansas City Public Works, said the city's sign shop does follow guidelines in the Federal Highway Administration's Manual of Uniform Traffic Control Devices for Streets and Highways that readers can find on the Administration's website.
The manual defines the standards for traffic control devices like traffic signs on public streets, highways, bikeways and private roads open to public travel.
That includes abbreviations of the type of streets.
People should keep in mind, Breitenstein said, that Kansas City abuts other municipalities and unincorporated areas whose signs have different looks to them.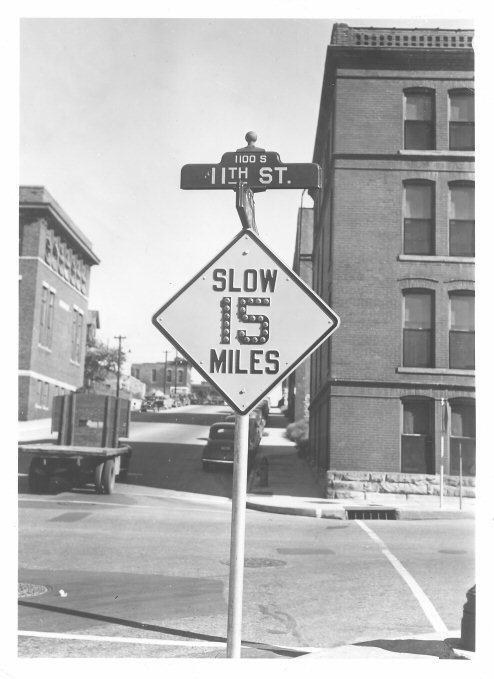 1941 street sign on 11th Street
Signs belonging to Kansas City Parks and Recreation or the Missouri Department of Transportation also may differ.
"We don't doubt that there could be a misspelling or mistake that occurs as staff is human," Breitenstein wrote in an email.
People who notice such mistakes can contact the city's 311 call center at 311 or 816-513-1313 . Other contact options are available at kcmo.gov/311.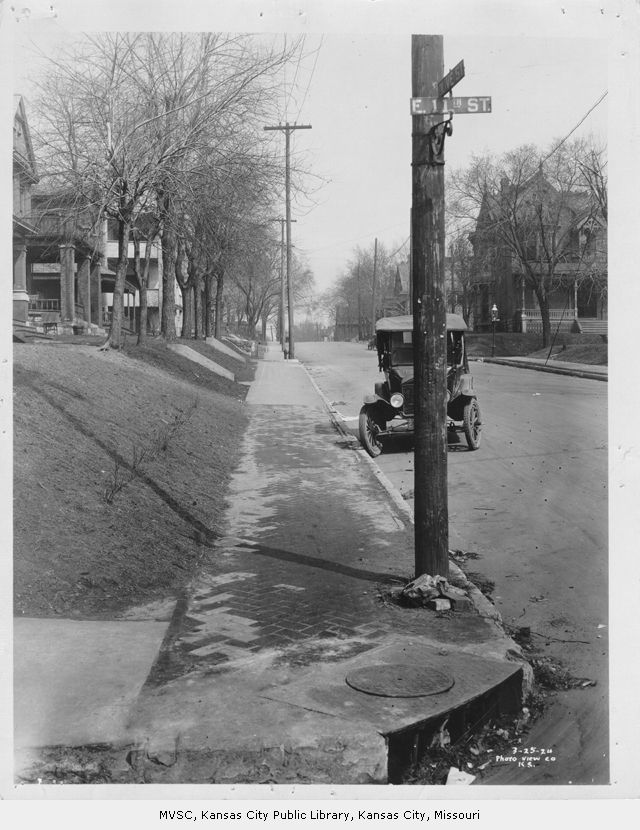 1924 street sign on 11th Street
Over the years, questions about city street signs have come up many times before. The Kansas City Public Library found several related articles from the 1940s to 1970s. Readers can find these articles in the Missouri Valley Special Collections in the Kansas City Public Library's Central Library.
They covered such topics as:
As for street sign inconsistencies, the library noted another simple explanation: Signage
does get updated over time in some parts of town, and often new signage will look
different.
Submit a Question
Do you have a burning Kansas City question? Enter it into the module below or Visit www.kansascity.com/kcq.