The Kansas City Public Library is teaming with the Mid-Continent Public Library and electric utility Evergy on a pilot program designed to help area residents make their homes more energy efficient.

Patrons of the two library systems can check out devices – provided by Evergy – that plug into appliances and other electrical devices to measure energy consumption and calculate expenses by day, week, month, and even year. Residents can identify high-energy-drawing appliances, adjust their use to conserve power, and save on utility bills.

The Power Check Device pilot program launched Monday, April 18, 2022, coinciding with the start of Earth Week. The Kansas City Public Library has 30 power check meters available for checkout at three locations: the downtown Central Library and North-East and Waldo branches. Patrons can place holds for pickup at any of the Library's 10 locations.

Mid-Continent also is circulating 30 devices.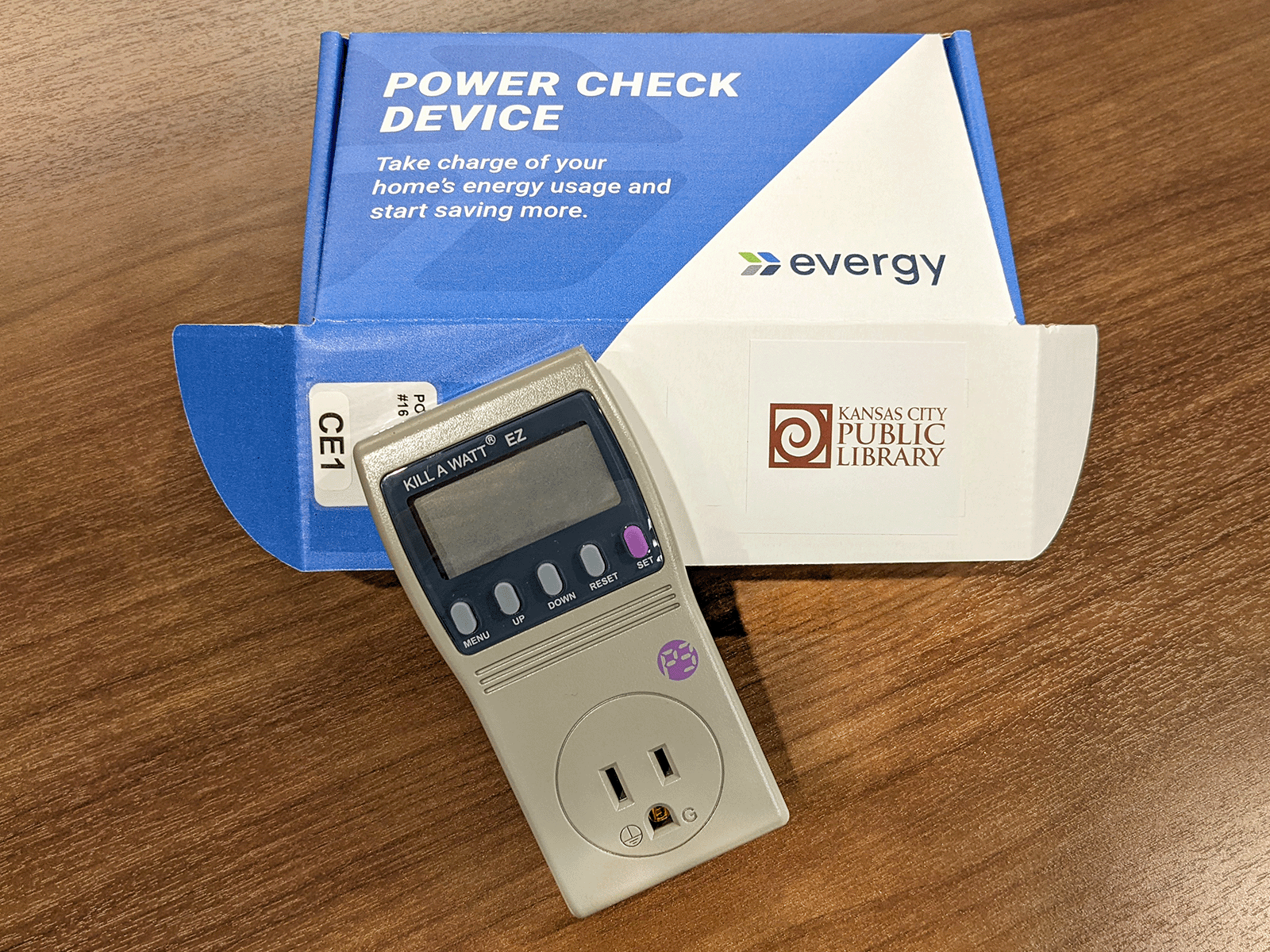 Power check device available for checkout through the Library


"Literacy is a library superpower. Evergy's Power Check meter bridges literacy and action," says Jensen Adams, the Kansas City Public Library's energy and sustainability officer. "In this way, KCPL is contributing to urgent issues like energy security and climate action."

KCPL patrons can check out one power check device for up to 14 days. They're allowed two renewals. Devices can be returned to any Library location – but only inside as the they are too large to fit into book drop-off boxes. 

For more details, go to kclibrary.org/PowerCheck.

Evergy representatives will be at the North-East Branch, 6000 Wilson Boulevard, from 10 a.m. to 3 p.m. on Thursday, April 21, to talk with visitors about the program. They'll have a range of giveaways, including flashlights and LED lightbulbs, and discuss utility rebates for energy-efficiency improvements to homes, apartments, and businesses.

The Power Check program launch coincides with the state of Missouri's sales tax holiday for all major ENERGY STAR appliances – many of which, like refrigerators or freezers, might replace old, inefficient units after testing with Power Check devices. The Show Me Green Sales Tax Holiday runs from April 19-25.