Post date:
Wednesday, January 19, 2022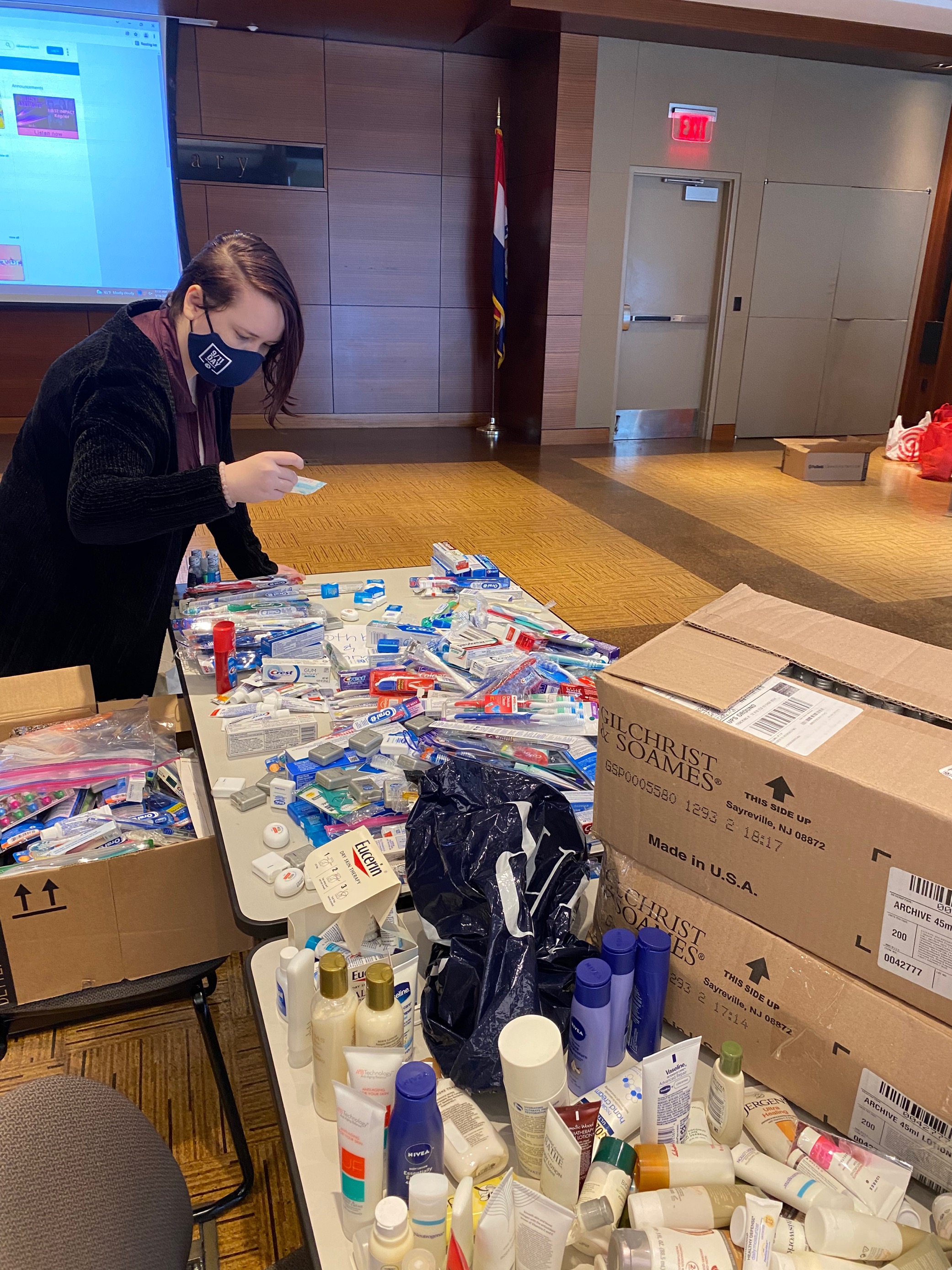 Updated January 19, 2022
For the MLK Day of Service on January 17, 2022, Library staff and members of our AmeriCorps VISTA Project assembled 322 complete hygiene kits for people experiencing homelessness. Donors gave enough lotion, soap, shampoo, and conditioner to help 500 more people than originally anticipated.
Thanks to everyone who donated items during this year's drive!
 
Read related story in the Northeast News
---
Living in service to others, particularly those less fortunate, was one of Dr. Martin Luther King Jr.'s key tenets. As he told an audience in Montgomery, Alabama, in 1957, "Life's most persistent and urgent question is, 'What are you doing for others?'"
In keeping with the civil rights leader's spirit of service, the Kansas City Public Library's AmeriCorps VISTA Project is collecting donations of travel-sized personal care items for a Hygiene Kit Drive. From January 3-12, 2022, visit any Kansas City Public Library location to drop off supplies in dedicated boxes. 
Donated items will be assembled into kits with a copy of the Library's Street Sheet and given to individuals experiencing homelessness in Kansas City.
Accepted kit items include: 
Shampoo and conditioner  
Body wash and soap  
Toothbrushes and toothpaste  
Deodorant  
Washcloths  
Combs and hair brushes  
Nail clippers  
Adhesive bandages  
Period management products  
Undergarments  
NOTE: Travel-sized or small personal care items only, please.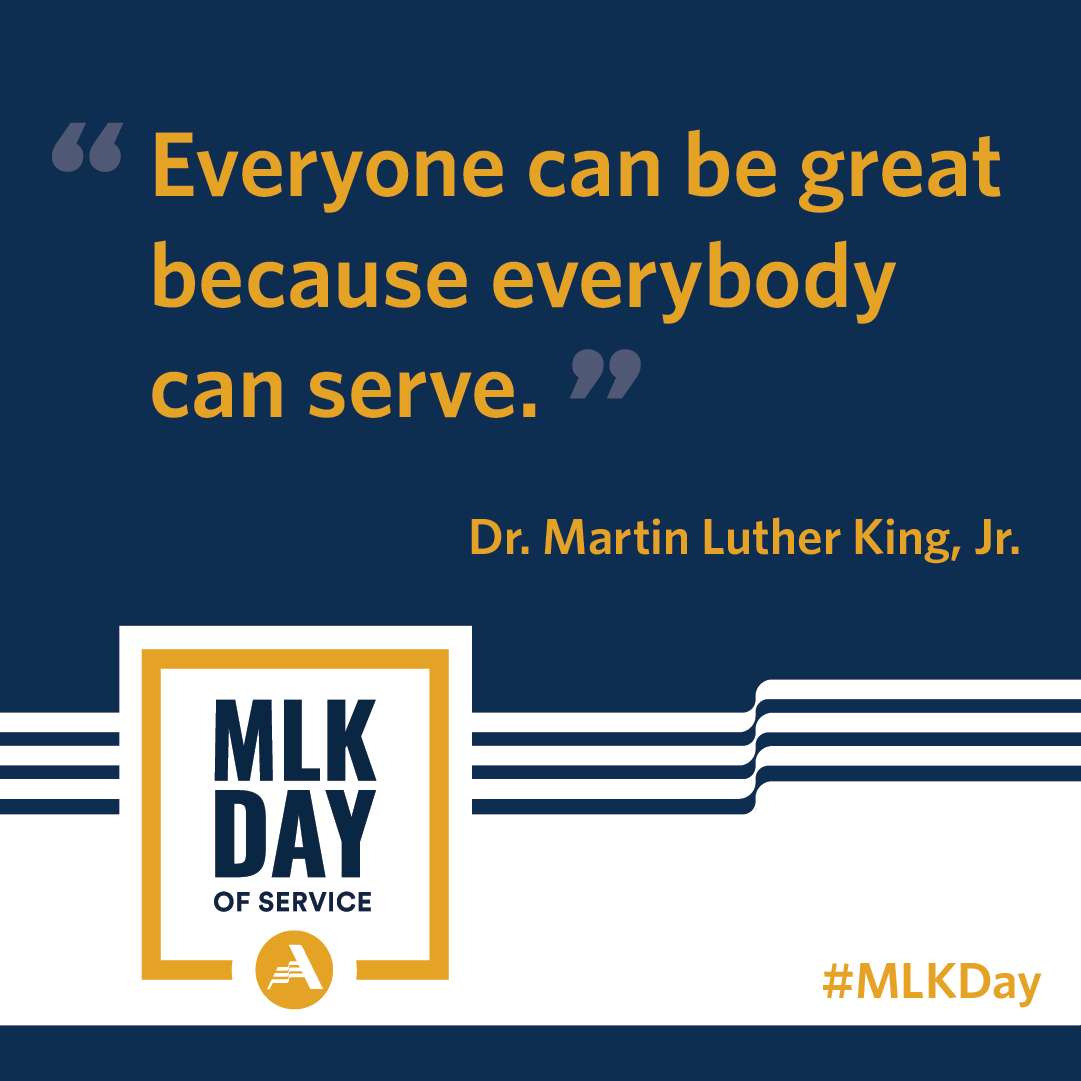 Service is an important component of the Library's various outreach programs. According to Kelly Berry, Outreach Community Engagement Specialist, "The hygiene kits our AmeriCorps members create are an important resource for individuals experiencing homelessness and other life-challenges. The hygiene kit provides dignity to an individual by giving them essential personal care items that they can carry with them. The kits are shared with all KC Public Library's branches and made available to patrons in need. Additionally, the kits are shared at outreach visits to social service agencies, shelters, and parks."
As King reminded us, "Everyone can be great because everybody can serve."  
 
RELATED CONTENT:
Learn more about MLK's legacy by checking out this list of reading suggestions available in the Library's catalog: