In early May, President Joe Biden announced that 48 million American households are now eligible for free high-speed internet access.
The new program is part of the Federal Communications Commission's Affordable Connectivity Plan, which originated as a response to the COVID-19 pandemic.
Twenty internet providers, including Spectrum, Verizon, and AT&T, now work with the FCC to offer no-cost service with minimum download speeds of 100 megabits per second – where the infrastructure is in place to support it. The service amounts to $30 a month or $75 monthly on qualifying tribal lands and for qualified households will be paid directly to the provider by the Affordable Connectivity Plan.
Affordable Connectivity Plan website
But long before the pandemic, the Library worked to understand and bridge Kansas City's digital divide.
"Libraries have been the leaders and anchor institutions sounding the alarm since computers became readily available," says Carrie Coogan. "Libraries have been not only providing free access to the internet but free checkouts of hotspots and tablets as well as offering free classes on everything from keyboarding to how to create an Excel spreadsheet or your own website."
Coogan is the Library's deputy director of public affairs and community engagement and also a member of the Kansas City Coalition for Digital Inclusion steering committee. She and other community stakeholders began discussing digital inclusion in 2012 when Google Fiber came to Kansas City.
"There was so much fanfare about what this was going to do and how it was going to improve the city and create so much opportunity – this was going to be the fastest internet speed in the world," Coogan recalls.
However, in no time at all, Coogan and others at the Library saw that Google Fiber wasn't available to everyone; the number of patrons using the Library's internet service did not decrease. Though infrastructure was in place, only some could afford a connection.
A 2012 survey (PDF download) of 3,219 residents of Kansas City, Kansas, and Kansas City, Missouri, showed that 25% of households either had no internet access at home or did not have access to broadband.
The Library and partner organizations have made some progress in the nine years since. In 2021, according to the Urban League of Kansas City's State of Black Kansas City report (PDF download) , an average of 14% of households did not have internet access.
However, there was little to no progress in the city's 3rd and 5th districts, where a respective 26% and 21% of the households were without internet access.
Well before recent federal intervention, Coogan says she knew that without a shift in the way the nation thinks of internet access – as a necessity like any other utility rather than as a luxury – reducing those percentages to zero would be extremely challenging.
Moreover, internet providers themselves would need to be onboard with a change. For years, Coogan says, this left her Coalition for Digital Inclusion committee with many unanswered questions. "How are we going to make it affordable? Is it going to be government subsidy? Is it going to be citywide? How do we figure out how to do that?" she says.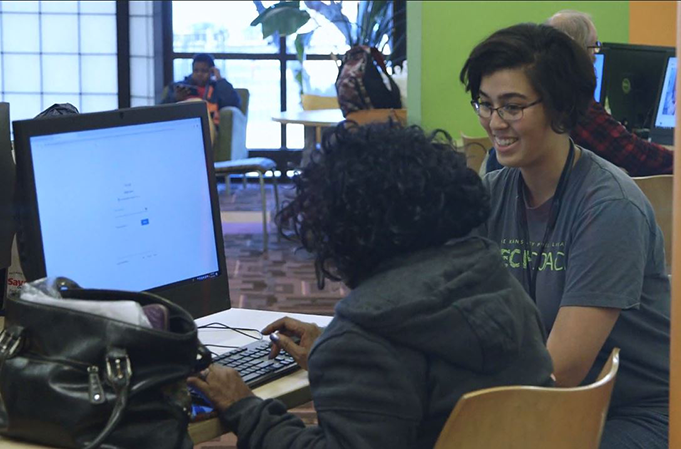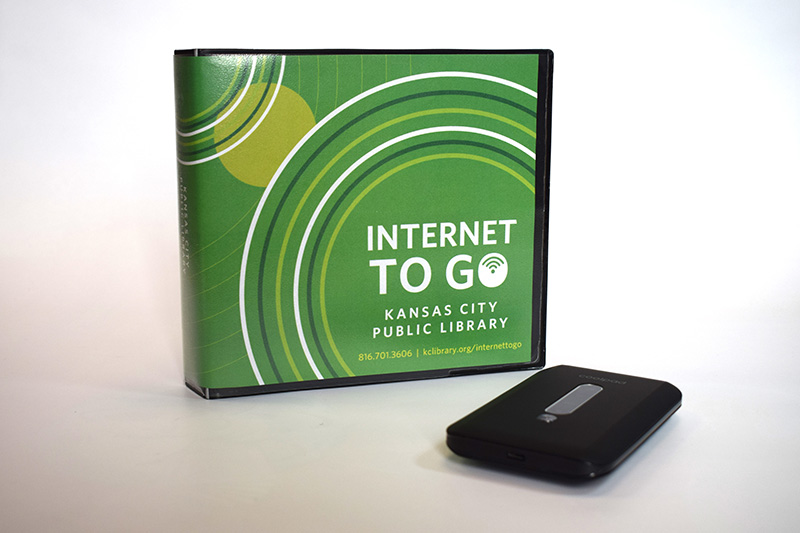 Biden's announcement nullifies those questions. Now access for everyone is primarily a matter of spreading the word about the program.
Because the Affordable Connectivity Plan is need-based, households previously unable to afford high-speed internet service can now access it. However, not every one of those households owns a computer. The State of Black Kansas City reports that between 10 and 21% lack the equipment necessary to connect to the internet.
The new plan addresses this challenge by offering eligible households a one-time discount of up to $100 to purchase a computer or tablet from participating providers. Those who want to take advantage must contribute between $10 and $50 toward the purchase.
The Library will also loan devices.
With an $853,000 E-Rate award, the Kansas City Public Library purchased 1,200 Wi-Fi-enabled laptops, which will be available to borrow later this summer. Patrons can currently check out an Internet to Go mobile hotspot to access the internet at home using a Library-provided device.
But more work needs to be done to truly bridge the digital divide.
The federal government will continue to support digital inclusion initiatives through the National Telecommunications and Information Administration. The NTIA allocates funds to state broadband offices, including the Kansas City Coalition for Digital Inclusion led by the Library, and other nonprofits, schools, cities and community stakeholders, all of which are working to ensure the Kansas City metro area and region has the support necessary to help provide not just fiber to homes but also devices and digital skills training.
Coogan says, "We need to let our local and state lawmakers know that digital access is critical to the success of our community, and everyone should have equal access – just like water or electricity."
You can learn if you're eligible for the federal Affordable Connectivity Plan by visiting GetInternet.gov or calling 877.384.2575 for information in English or Spanish.
RELATED LIBRARY SERVICES
Internet to Go Wi-Fi hotspot lending service