Post date:
Monday, December 31, 2018
By: Savanna Smith
sfsmith@kcstar.com
What happened to the snowman that was displayed in Gillham Park?
Driving around Kansas City in late December this year, you'd be hard pressed to spot any snow, let alone a humongous snowman. Yet, if you could take a step back to the winter of 1964 you would see one towering high over Gillham Park.
Frosty was designed that year by Vernon Jones, the Kansas City Parks Department's then-supervisor. Each year, Frosty, Santa, toy soldiers and other displays visited the park just south of Gillham Road and 39th Street at Christmas time as part of Santa's Wonderland.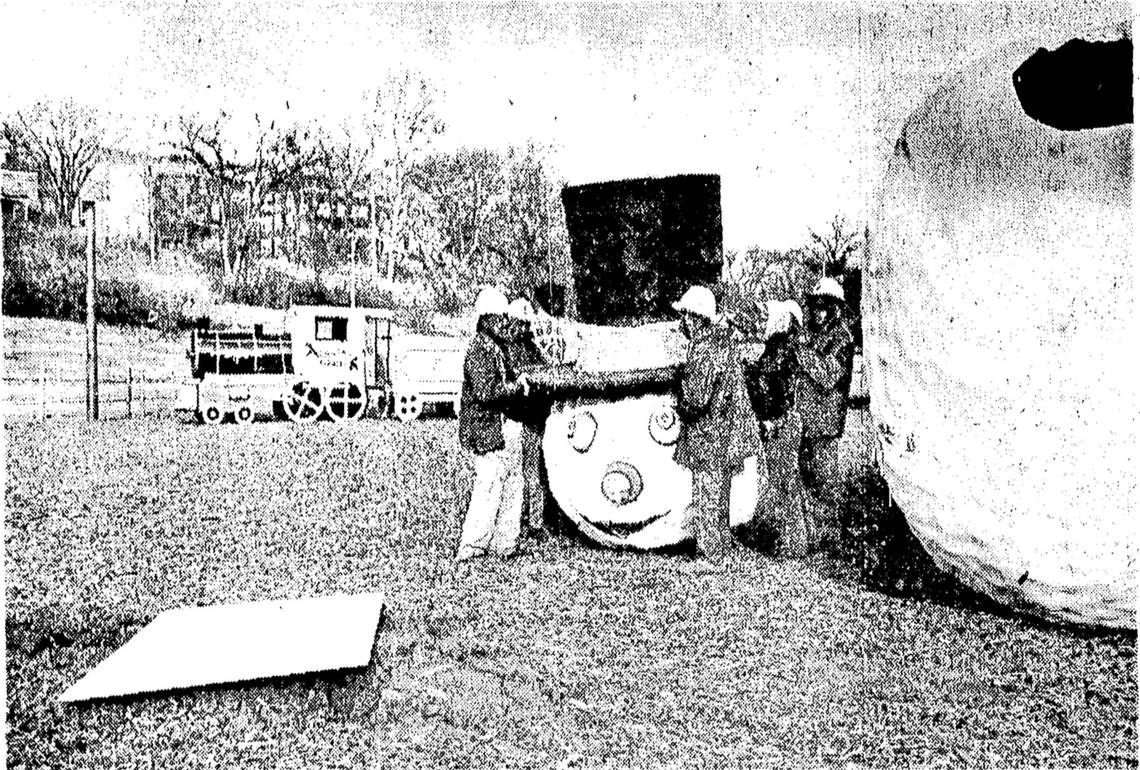 Nov. 30, 1966: A giant snowman was assembled today at Thirty-ninth street and Robert Gillham road as part of the park department's annual Santa's Wonderland display. When the display is completed, children will be able to play on a slippery [slide] inside of the figure.
You may be familiar with Jones' work in North Kansas City at Penguin Park. His intricate creations still stand tall today as kids run in and out of the fiberglass playground figures. Unlike Santa's Wonderland pieces, Penguin Park is, and was, year round. "Jones estimates that he has built or been involved in 50 such animal projects for the city, including a giraffe, elephant and kangaroo at Penguin Park, and a Santa Claus, 27 reindeer and several 9-foot-high toy soldiers and candy canes for Santa's Wonderland," a 1989 Kansas City Star article reported. He had the idea for the penguins after completing the snowman in 1964.
You can still catch the penguins in North Kansas City, but where did Frosty go? Giant snowmen don't just disappear.
The exact date the snowman was retired is unknown, but the last record The Star has of Frosty is a photo of him heading to his off-season home at the parks and recreation garage in 2002.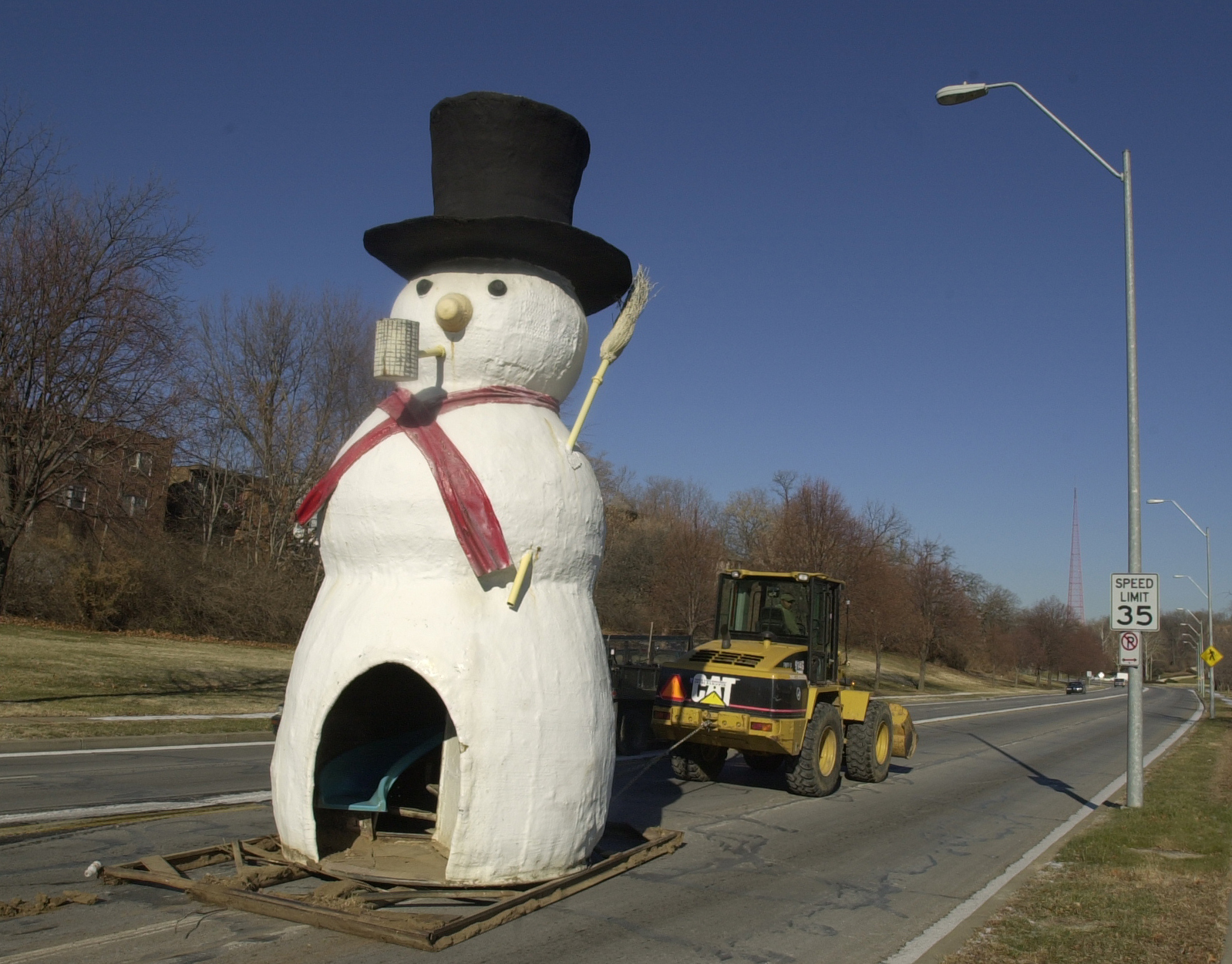 2002: There were no hills of snow for Frosty the Snowman to go over Thursday as the fiberglass figure left Santa's Wonderland and headed for its off-season home at the parks and recreation garage at 39th and Gillham. Frosty the Snowman was well below the speed limit Thursday as the fiberglass figure from Santa's Wonderland was dragged back to it's off-season home at the Kansas City Parks and Recreation Dept. garage at 39th Street and Gillham Road. Fred Blocher/The Kansas City Star.
The Mayor's Tree, now found in Crown Center, was moved from the park in 1973. Santa was retired in 1998, according to the Park's Department archivist Ann McFerrin. The snowman wasn't just a humongous snowman, it was also a slide. McFerrin said in an email that the figures were taken out of commission for children's safety. After more than 30 years of wear-and-tear, she said, they couldn't take the repairs anymore. "Figures that were in bad shape were taken away so that children wouldn't get hurt," McFerrin said.
Although the the iconic snowman and Santa Claus said goodbye to Kansas City, the park still honors the holiday tradition by hosting Santa's Wonderland one day a year. This year the celebration took place on Dec. 7, complete with "festive entertainment by the Starlight STARS of Tomorrow, light displays and, of course, a visit from Santa and his friends."
Submit a Question
Do you want to ask a question for a future voting round? Kansas City Star reporters and Kansas City Public Library researchers will investigate the question and explain how we got the answer. Enter it below to get started.