Post date:
Wednesday, April 26, 2023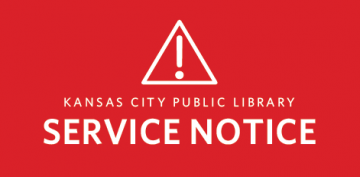 With an estimated 300,000 to 600,000 people expected to converge on downtown Kansas City during the three days of 2023 NFL Draft activities, the Kansas City Public Library will close its Central Library, 14 W. 10th St., and Irene H. Ruiz Branch, 2017 West Pennway, on Thursday, Friday, and Saturday, April 27-28-29, to focus our resources on locations that will be more easily accessible to our Library patrons.    
While this influx of NFL Draft visitors will bring great energy and excitement to our city, we understand that the events will make it challenging for Library patrons and staff alike to access the area. By closing Central and the Ruiz Branch and reassigning resources, we also can ensure that our other locations are adequately staffed for normal operations.    
The Library's Bookmobile will run on schedule, including an appearance at Friday's NFL Draft Party in the City Market. The Library's Digital Branch always remains open.