If you hear the sound of something breaking, that would be our previous Summer Reading registration record shattering into tiny pieces.
We're entering the final weeks of Art Starts at Your Library, and our book-loving patrons have already surpassed all our previous Summer Reading registration rankings. The previous record, 7,883 participants in 2019? Check it in the rear-view mirror. To date, over 10,000 of you (and counting) are signed up for our 2022 program, with over 15,000 books read so far. And there's still more to come!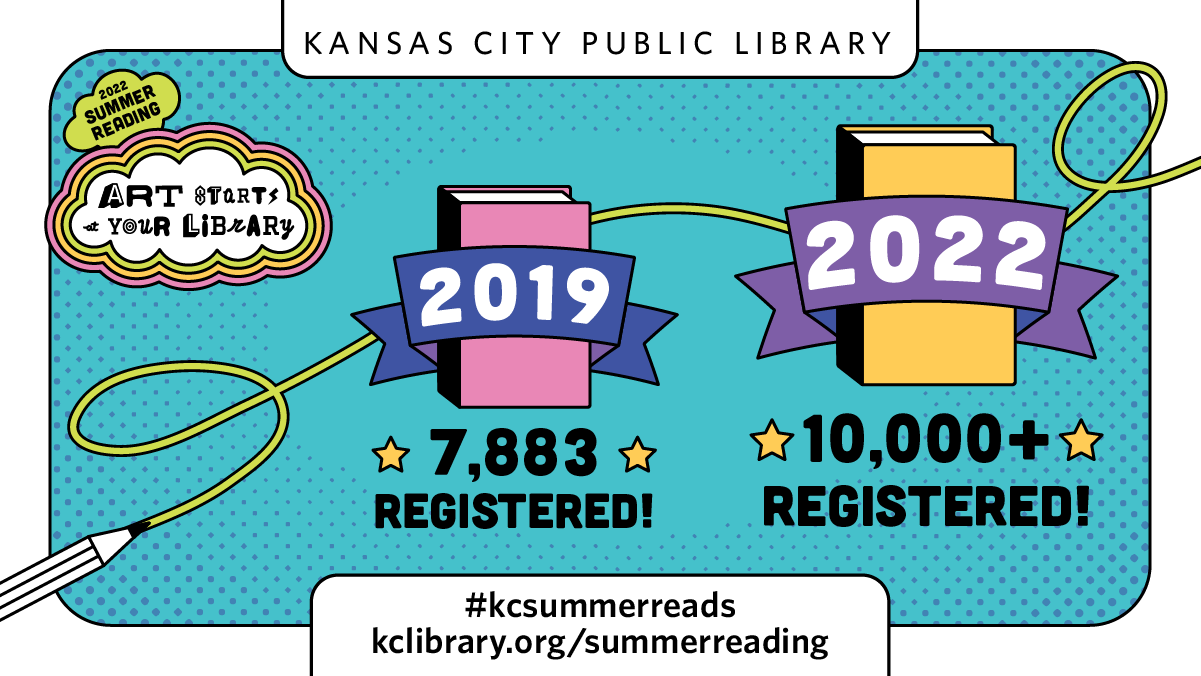 Summer Reading runs through August 15 – if you're not yet among the thousands of other revved-up readers taking part, it's not too late to sign up, get your free book, record your completed reads, and claim your rewards! Get started (or keep logging those completed books!) at kclibrary.org/summerreading. Our staff is thrilled to celebrate this milestone with the community!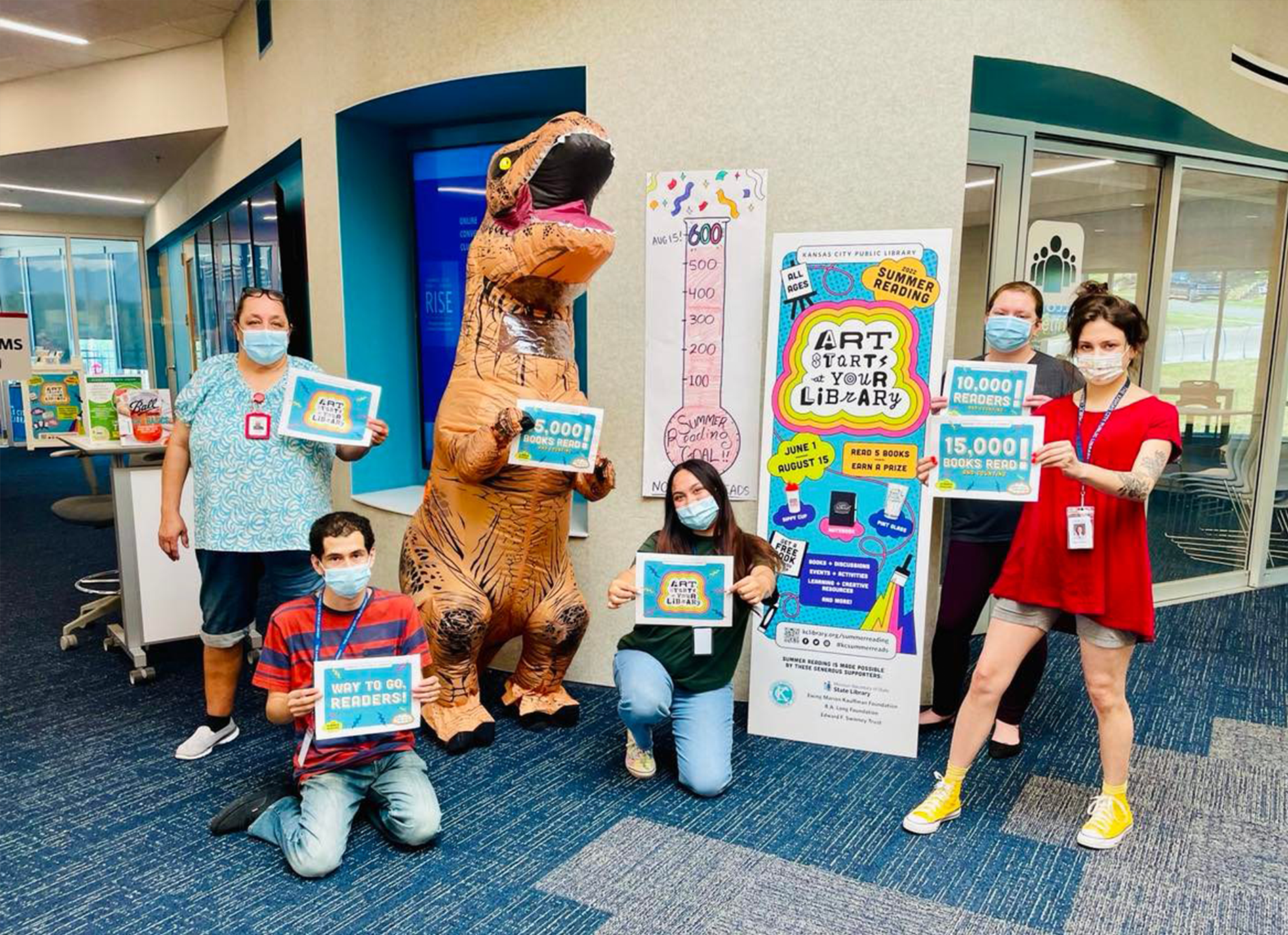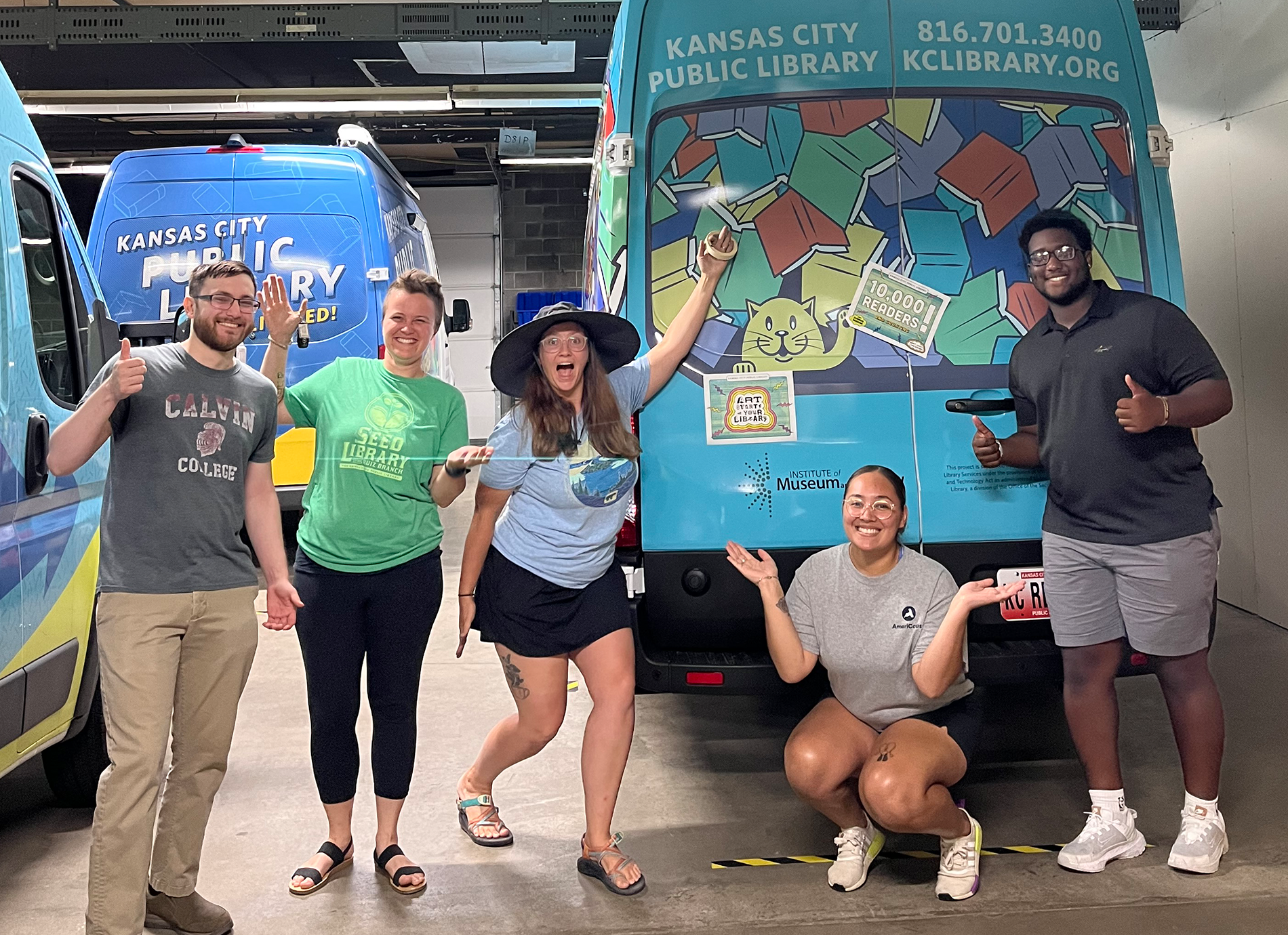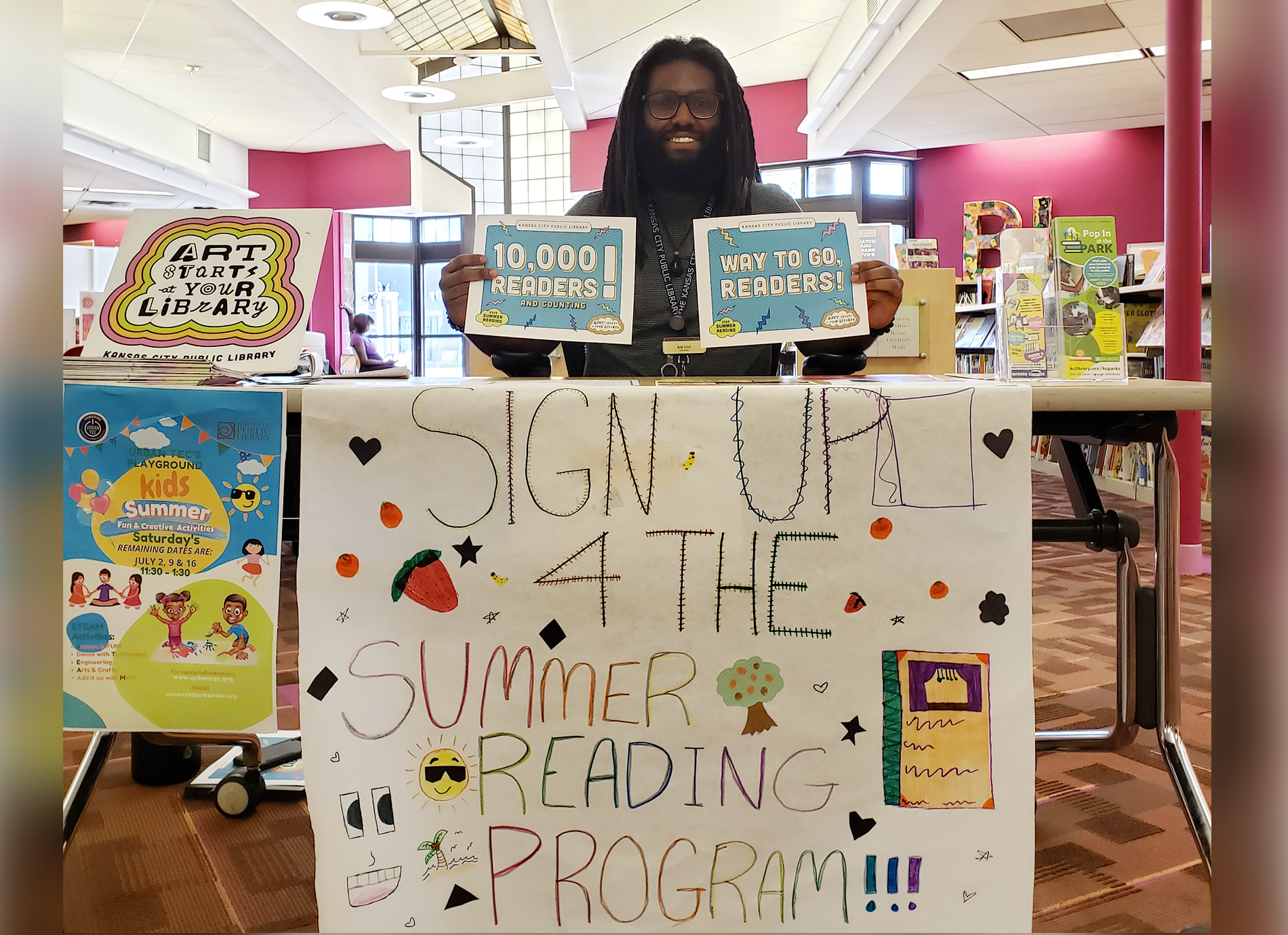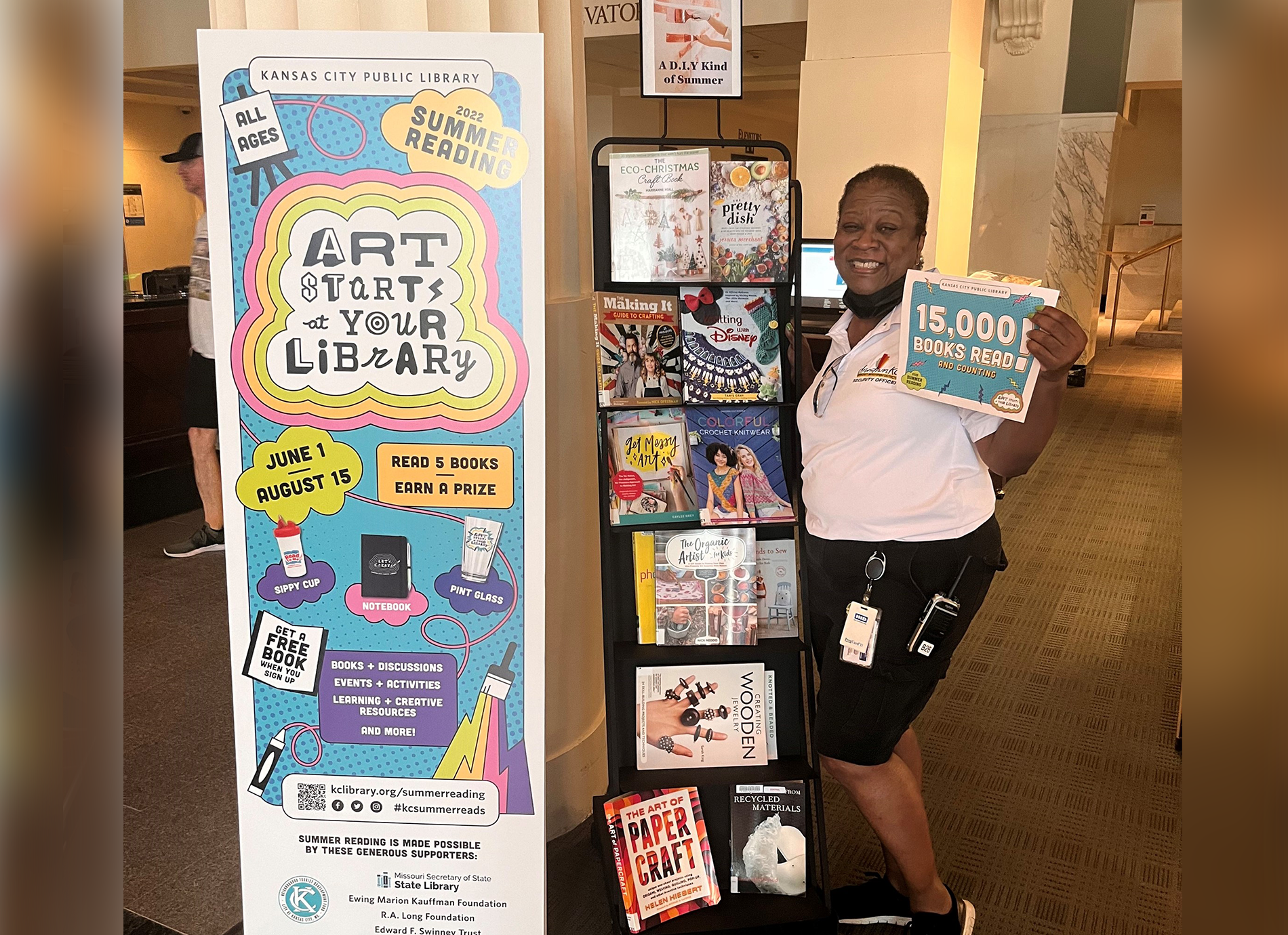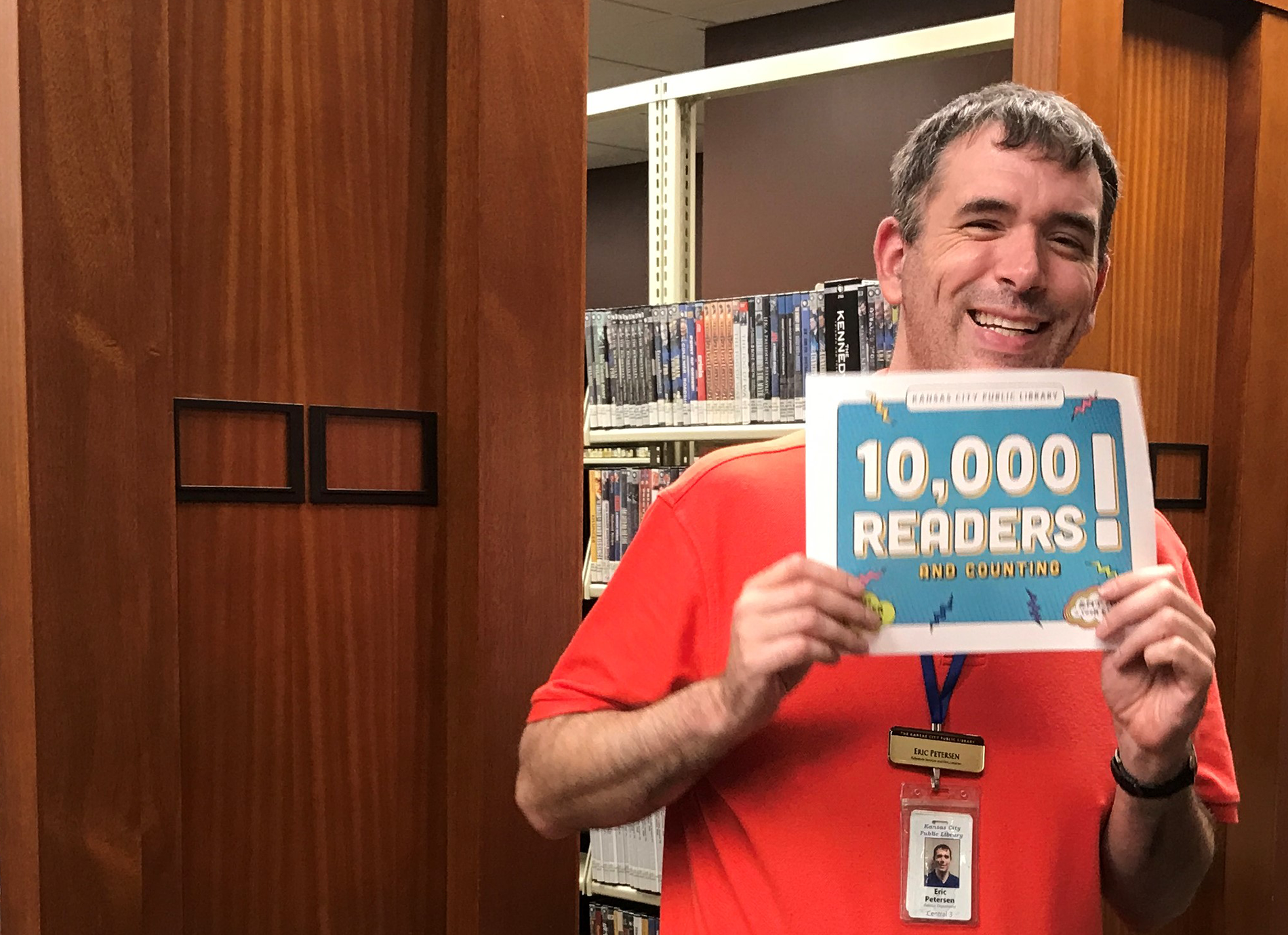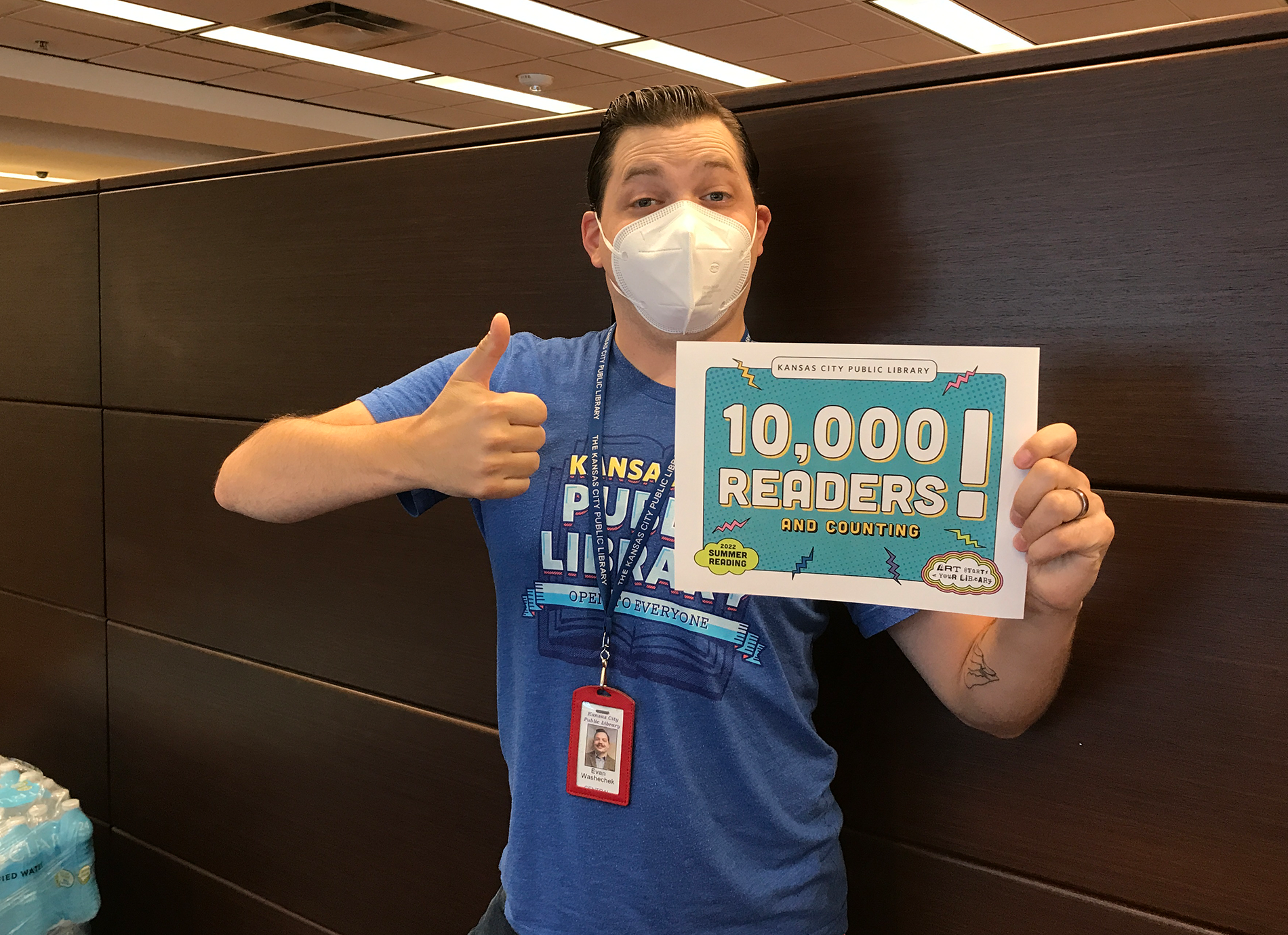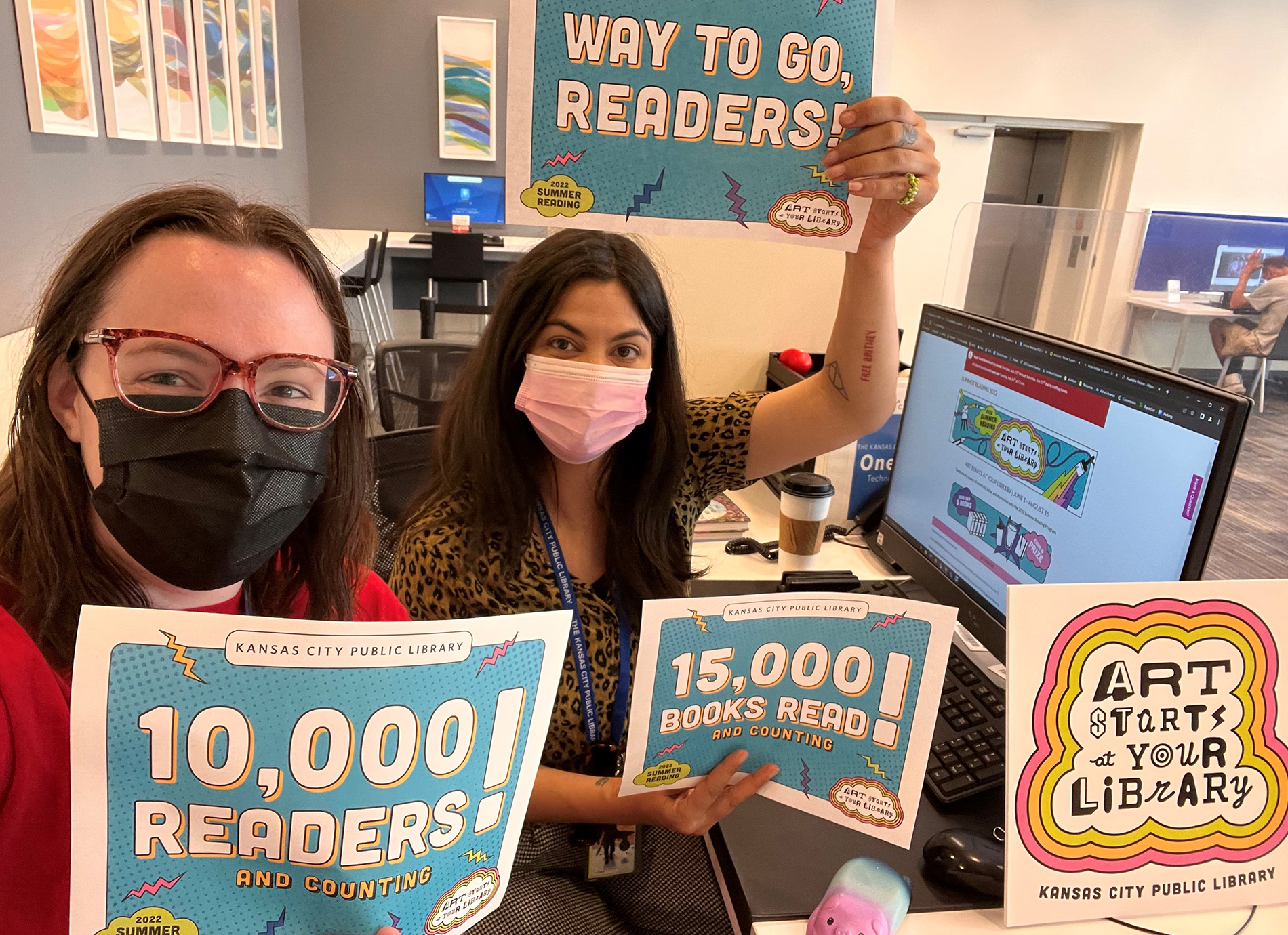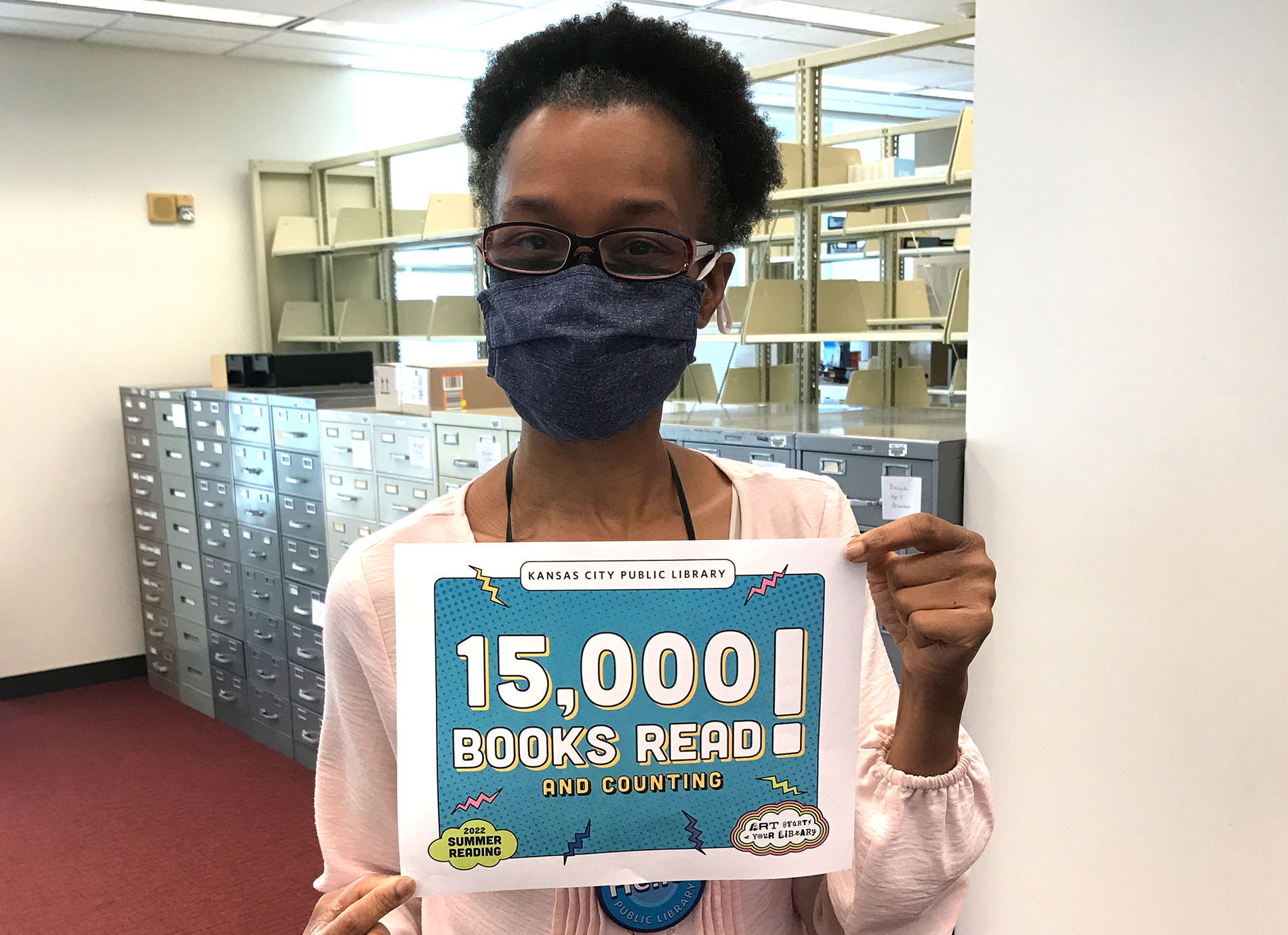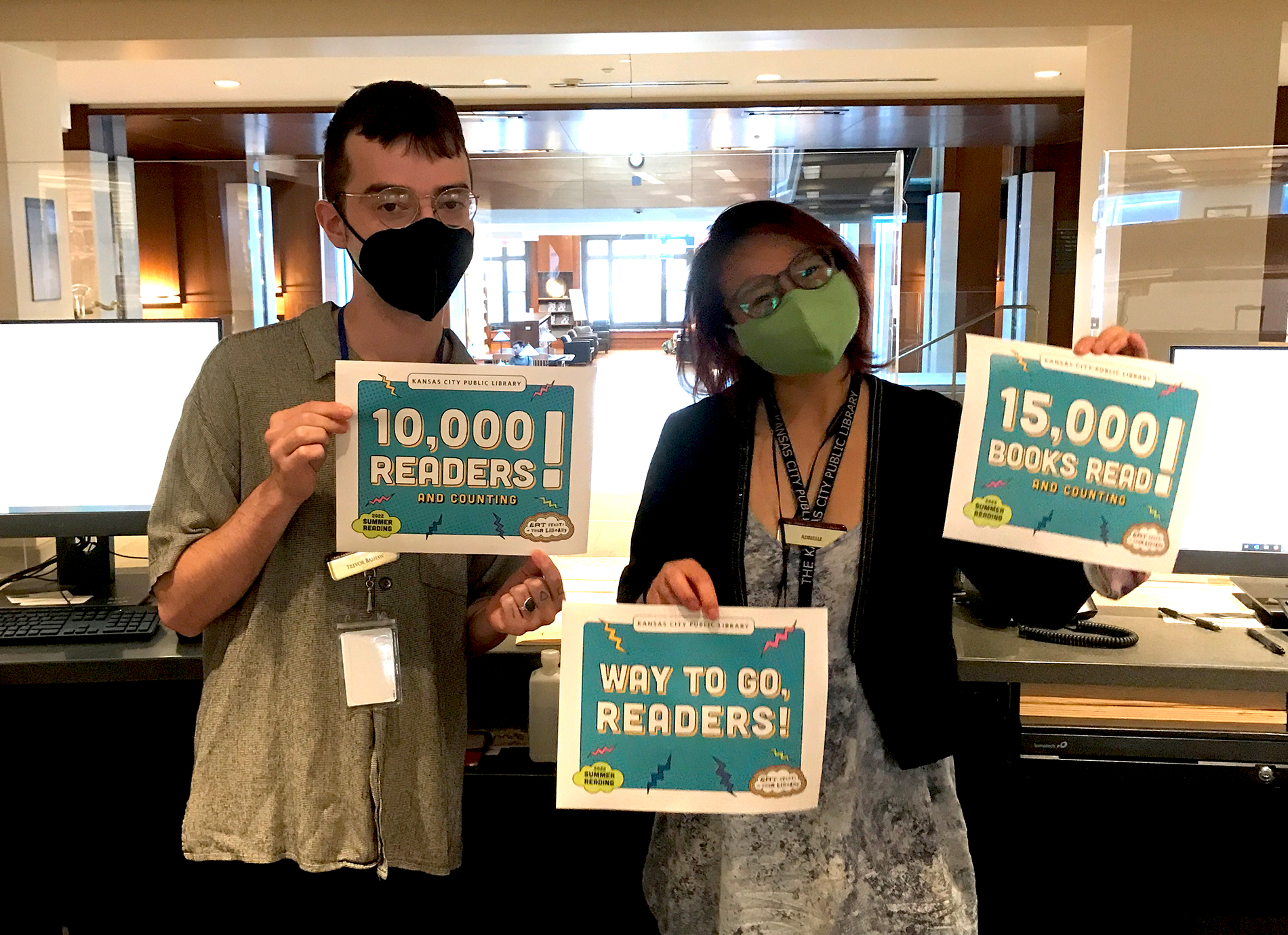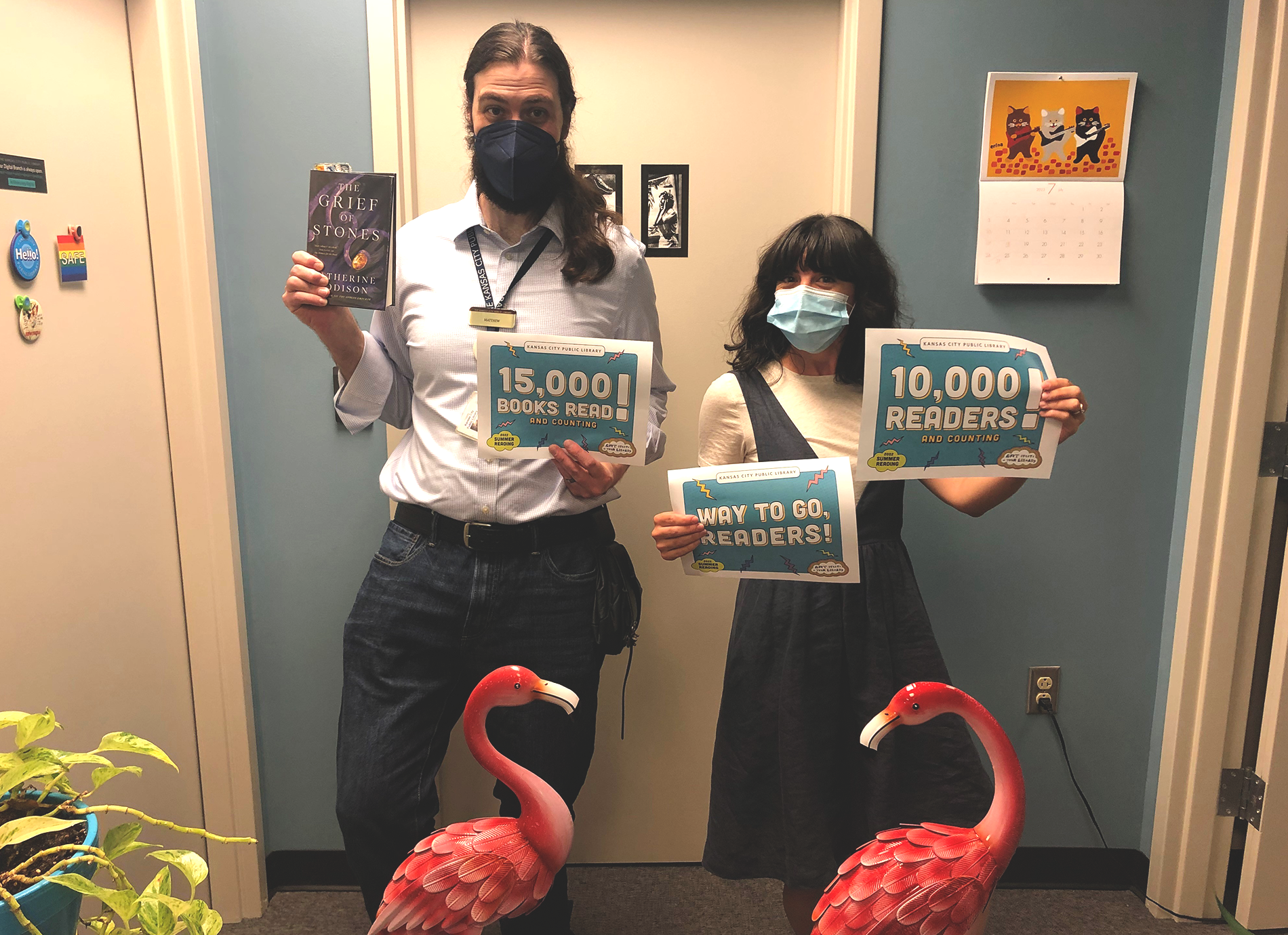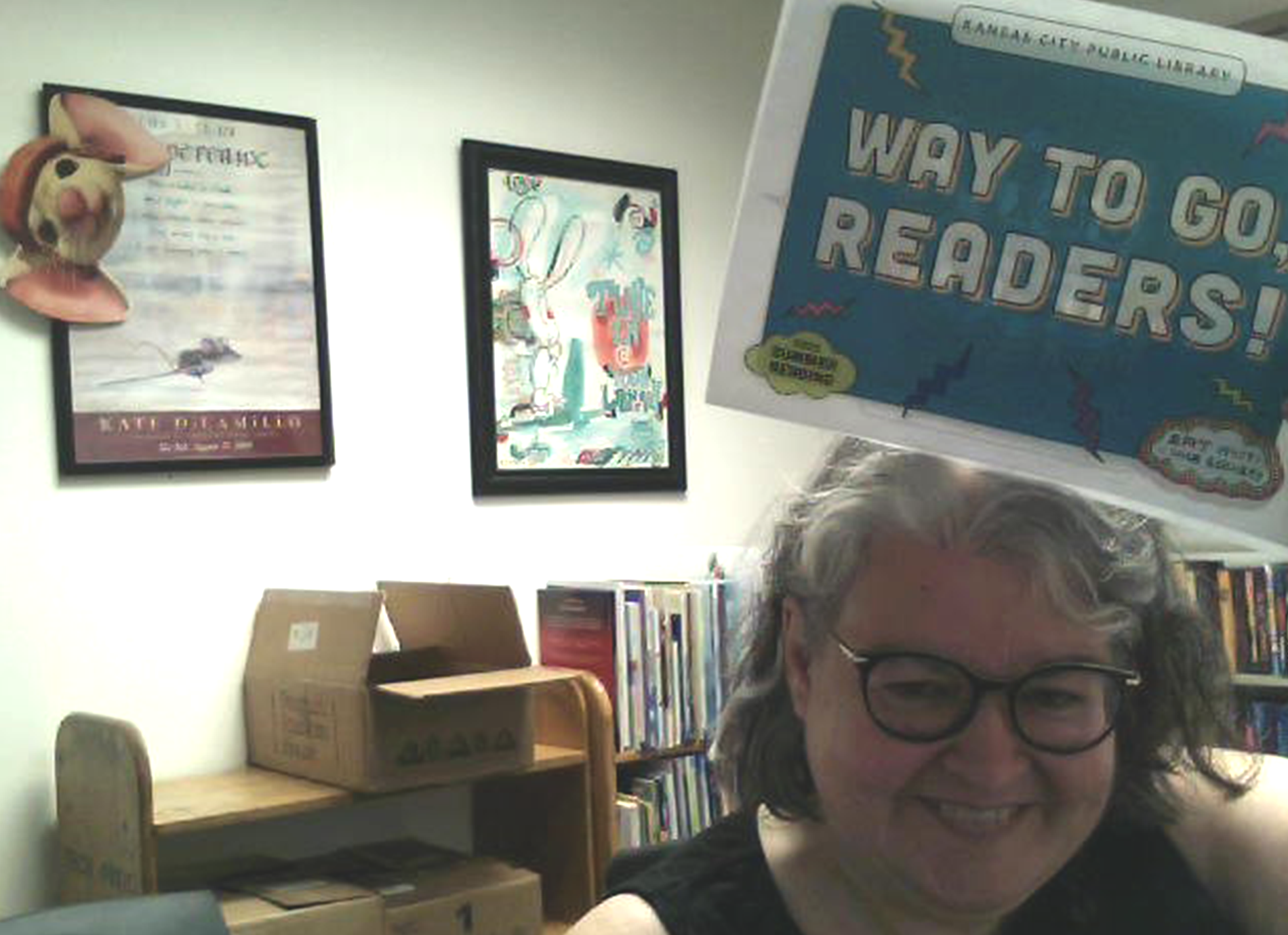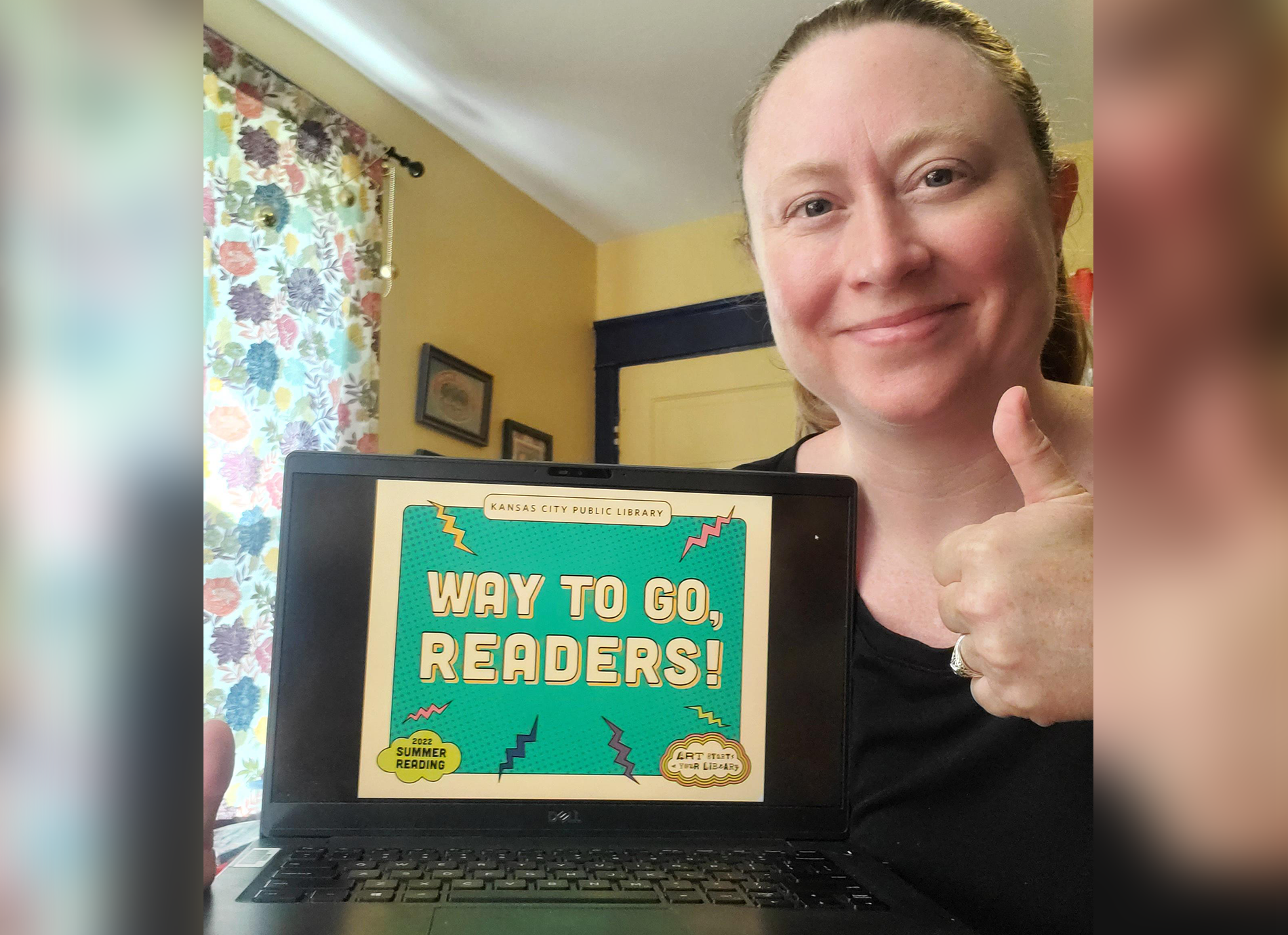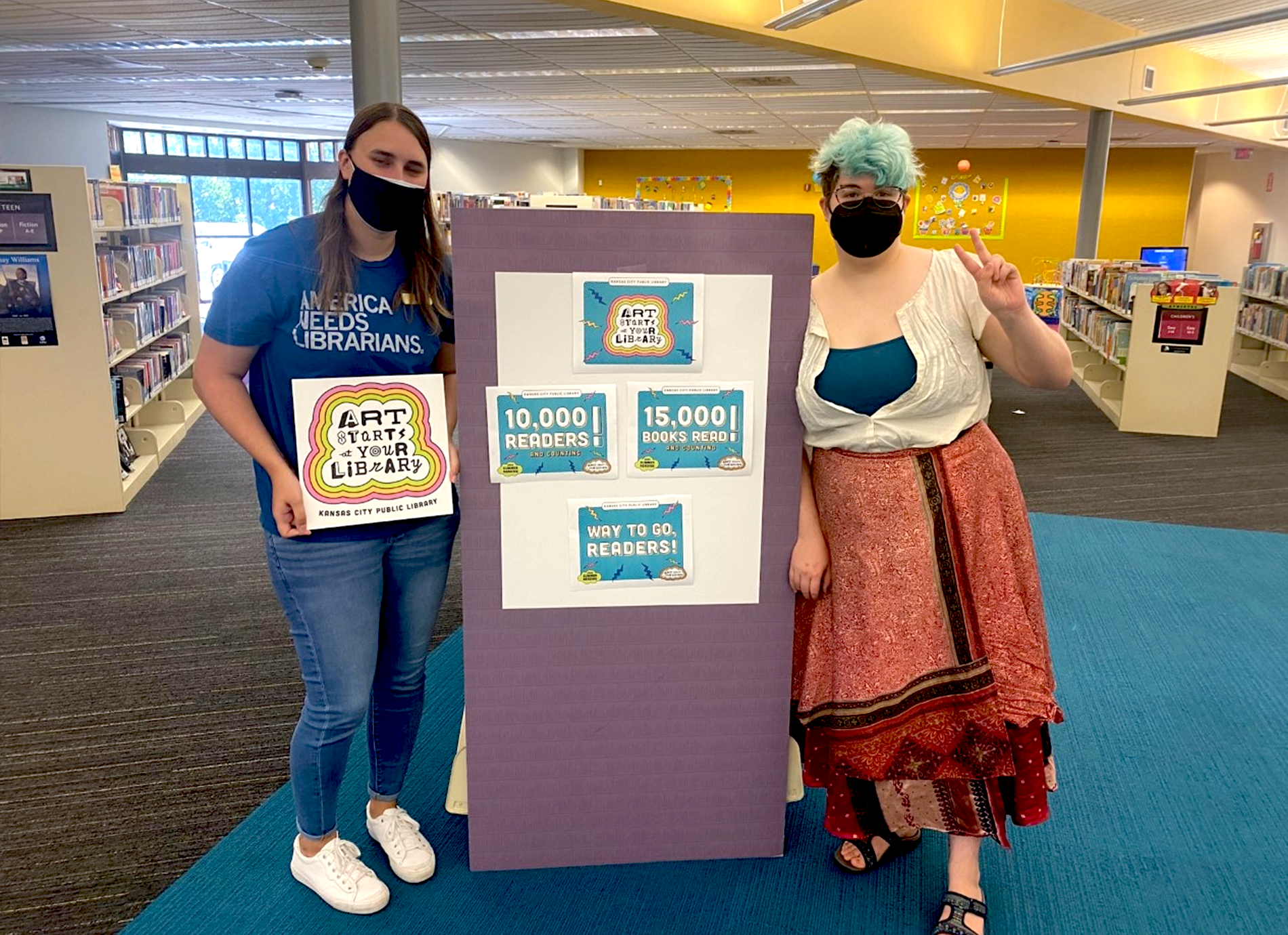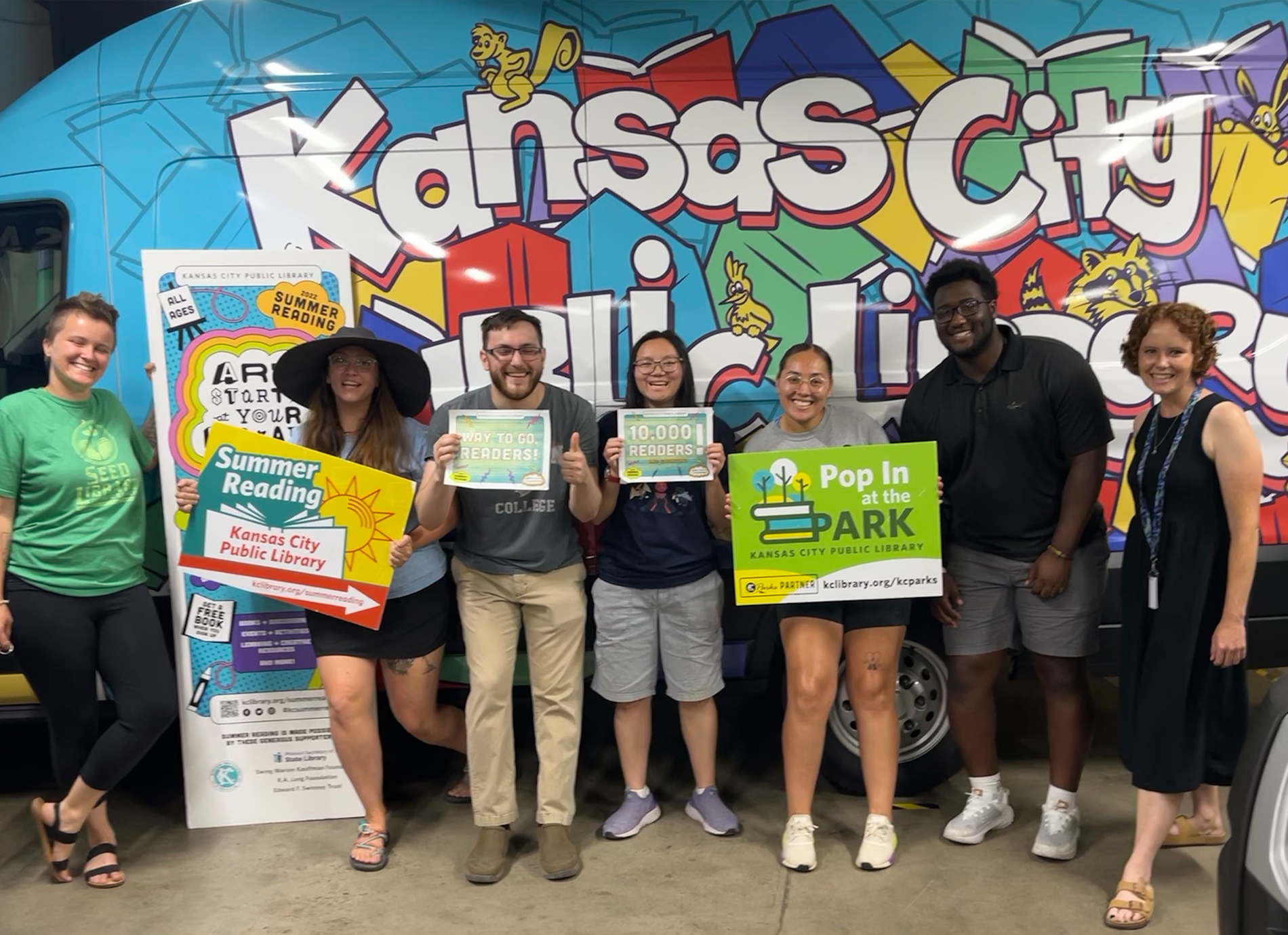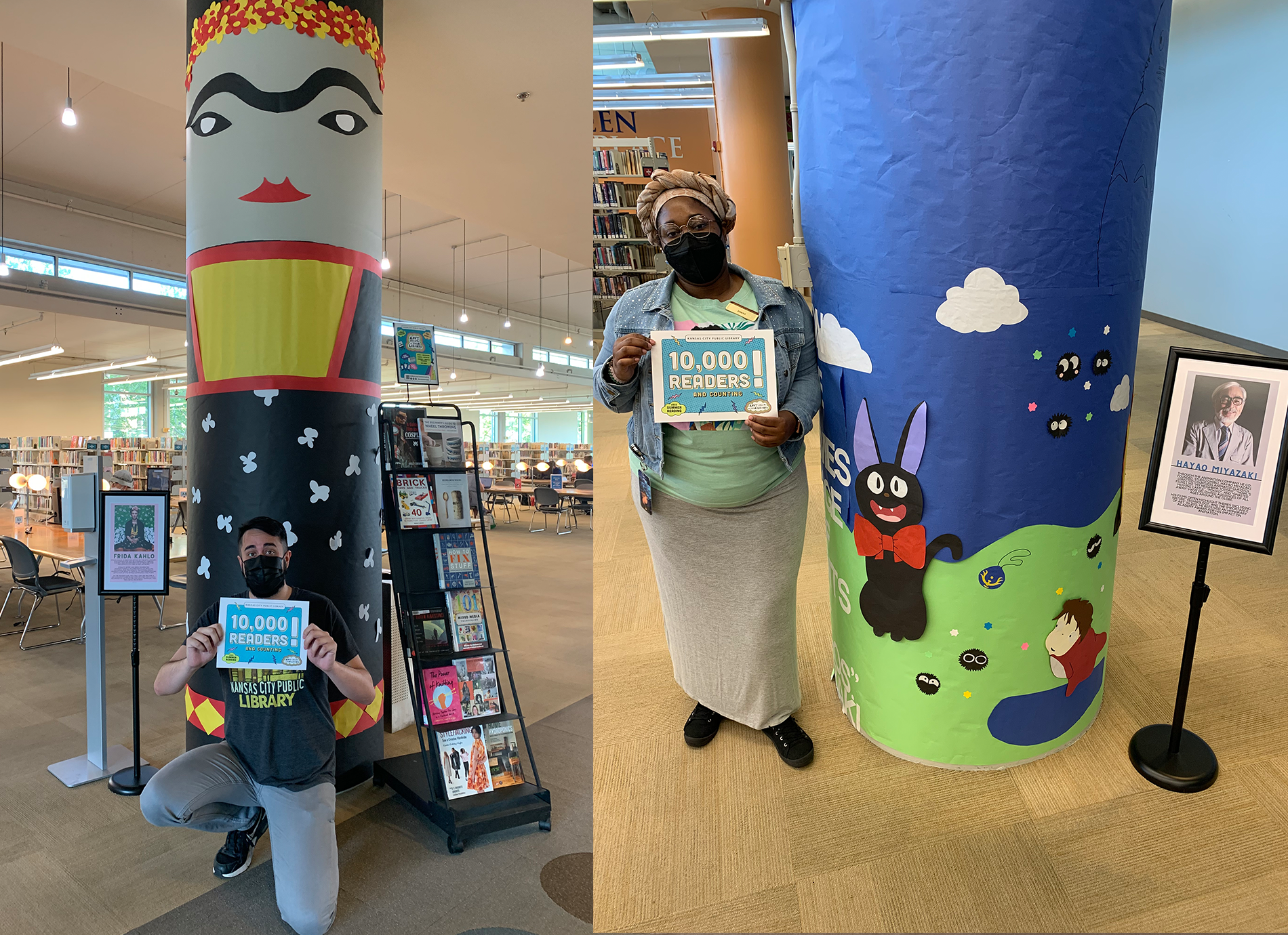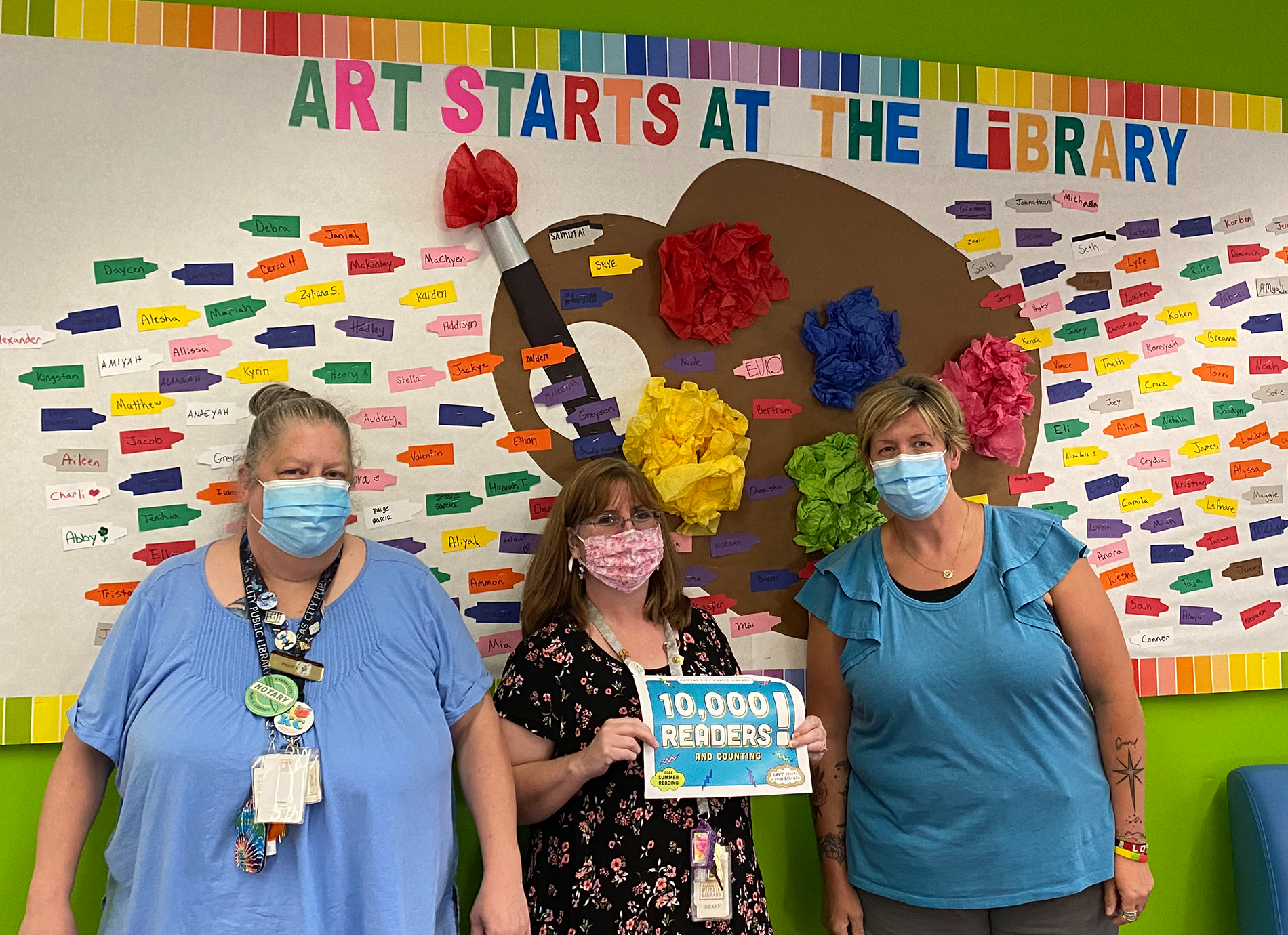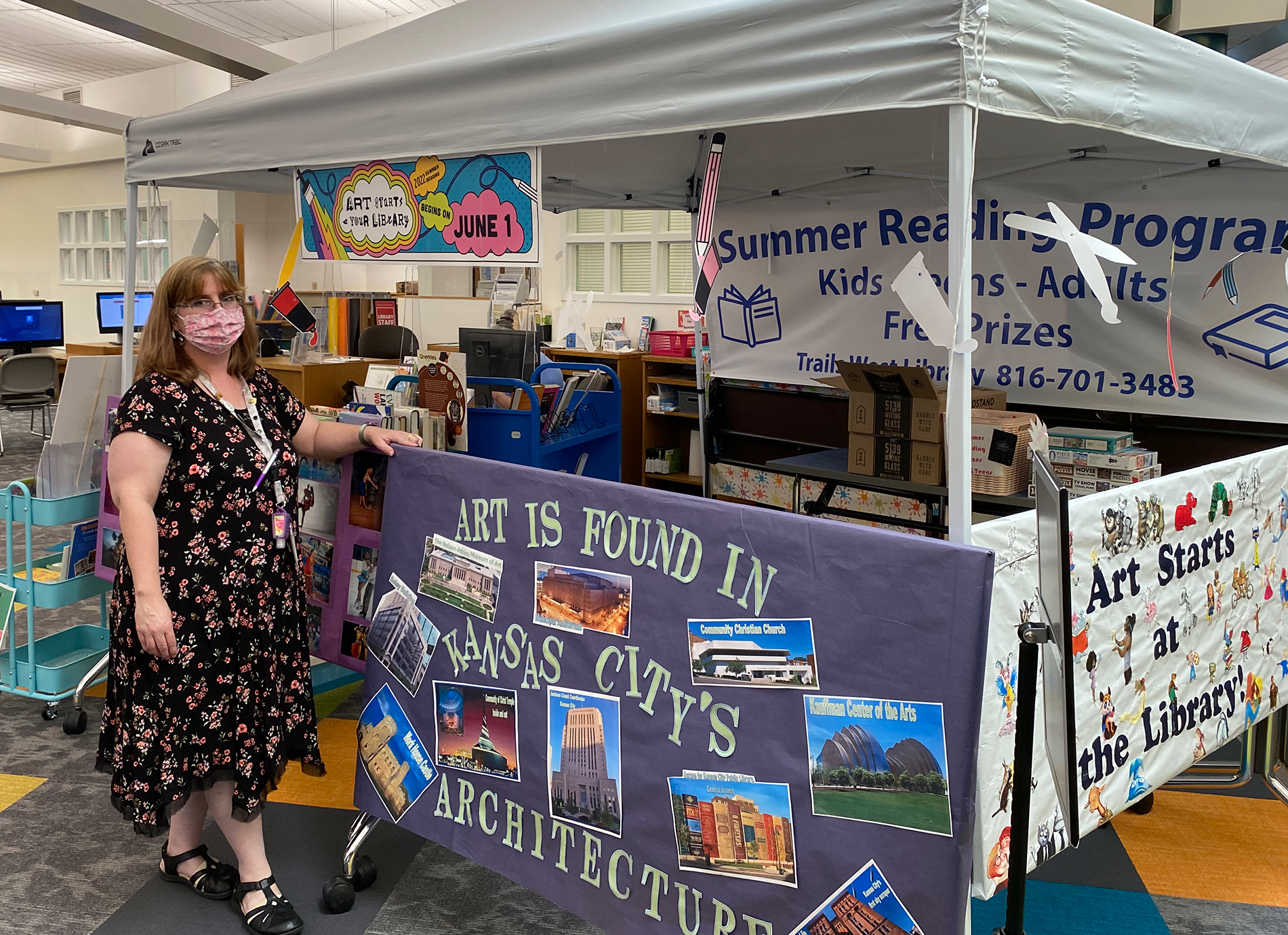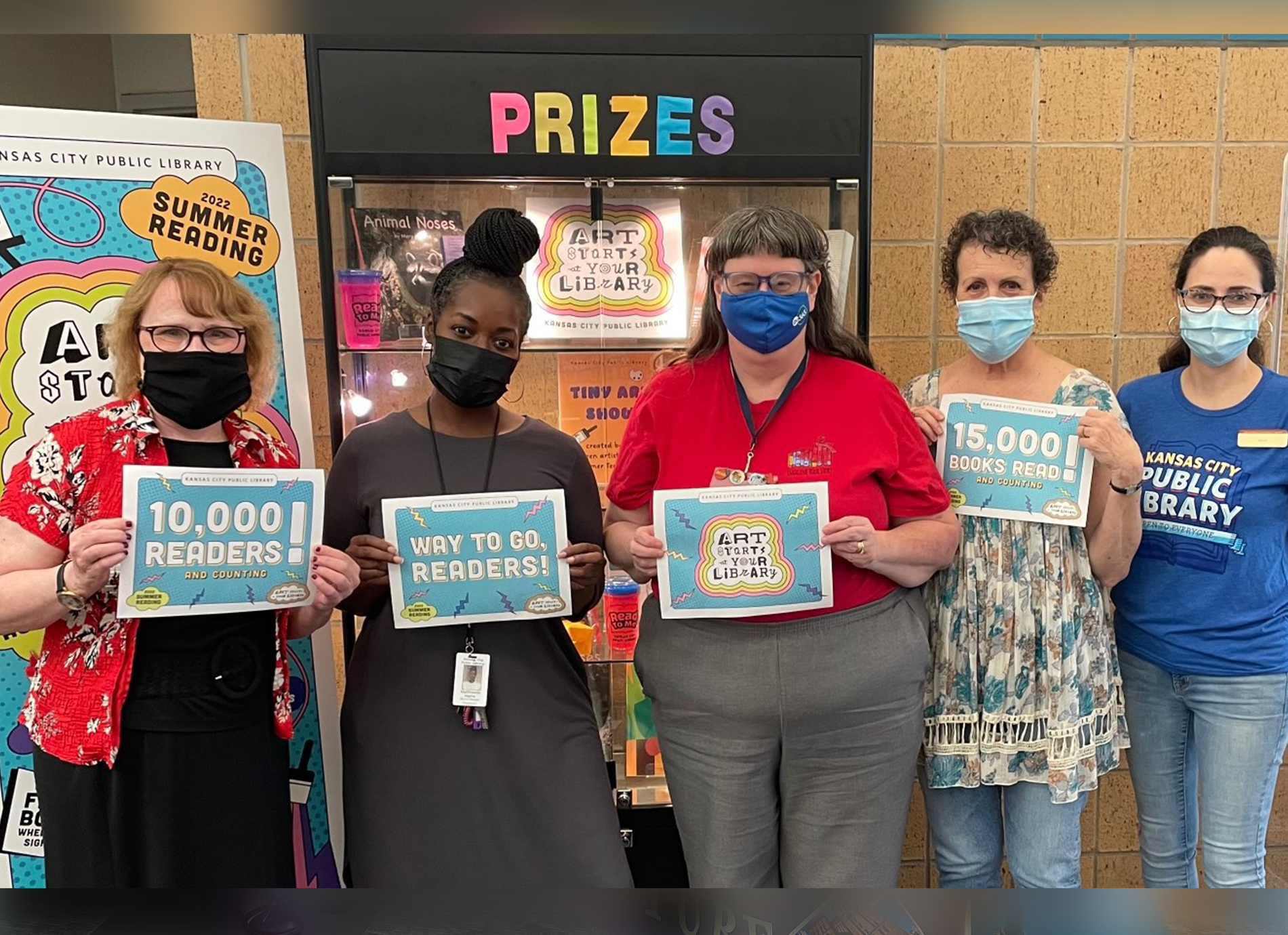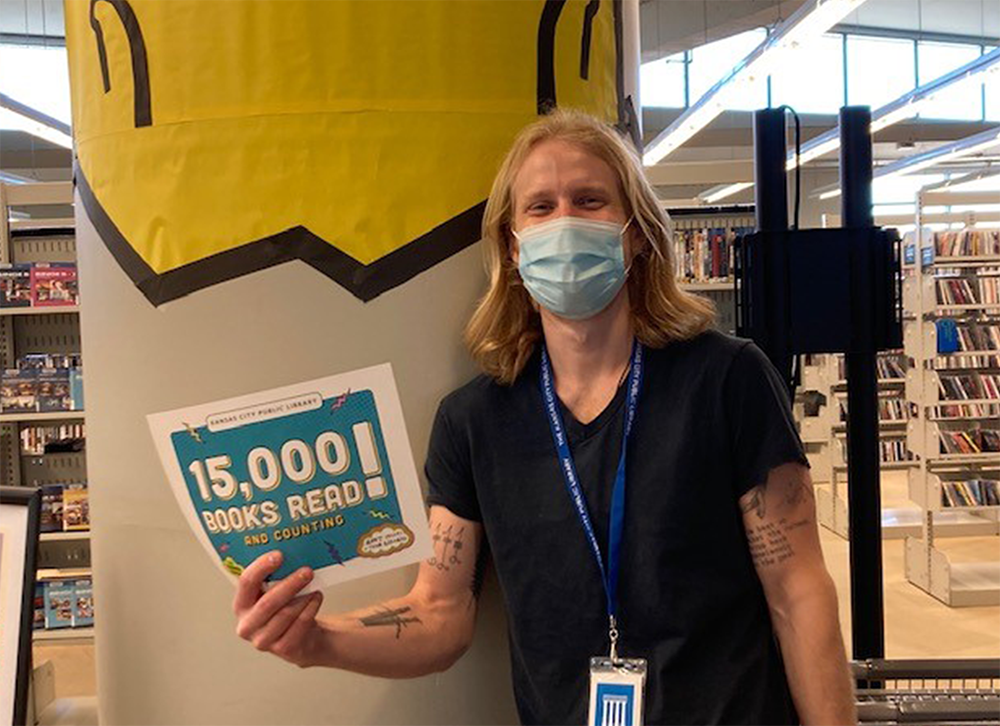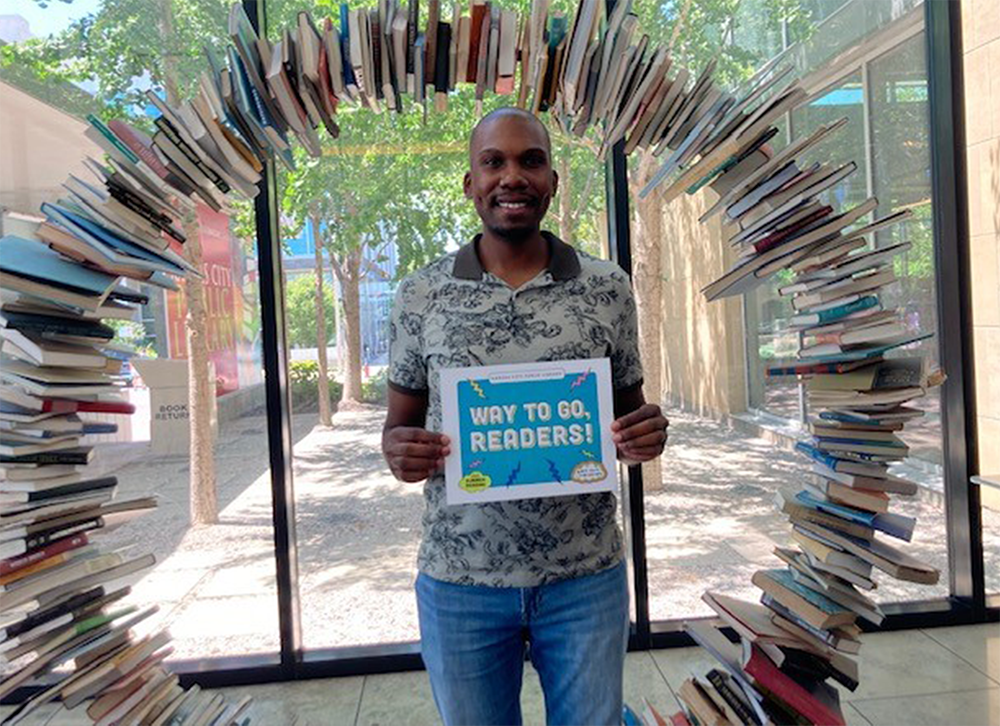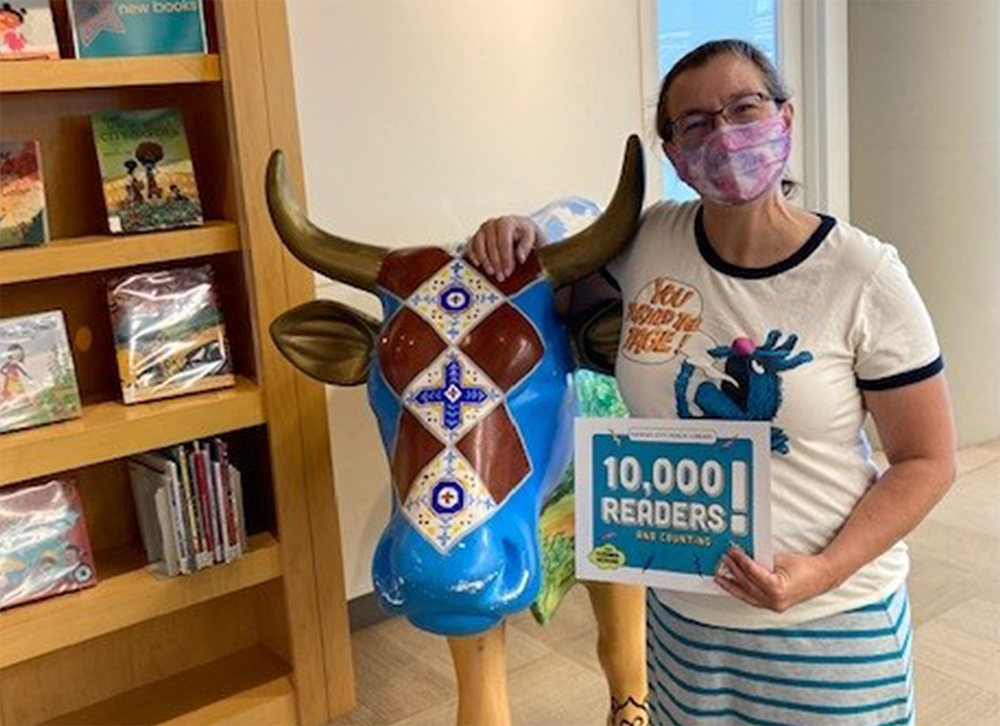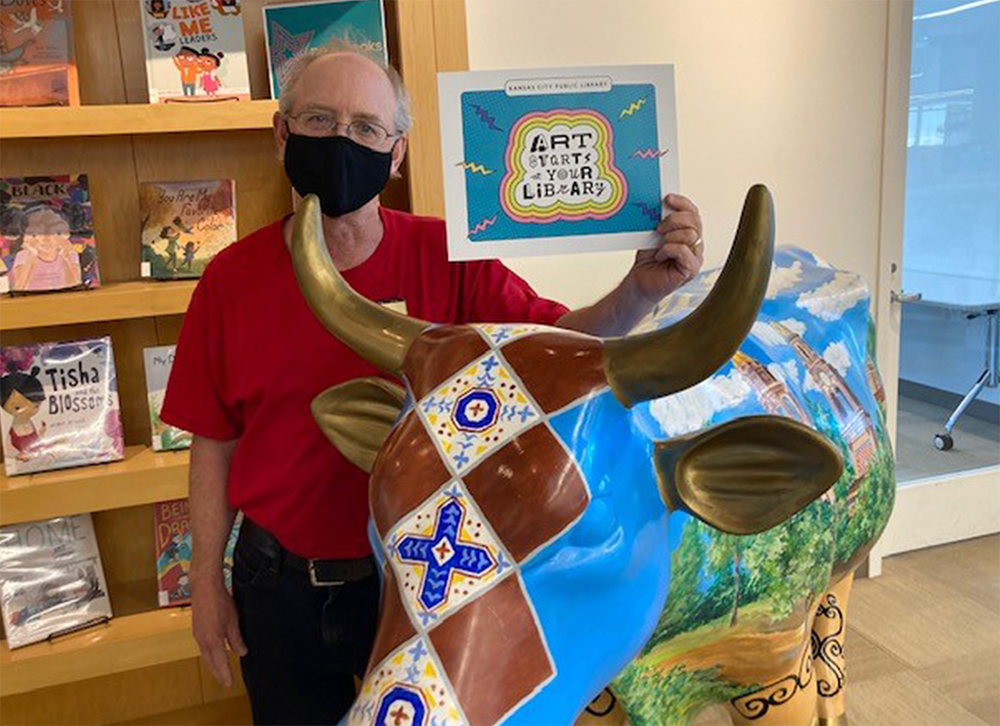 Read 5 books, earn your prize!
Reading is its own reward, but earning Library swag doesn't hurt, either. Haven't signed up yet? Do it now, then visit your favorite Library location to pick out a free book. And remember that reading and recording your five books earns you a fabulous prize!  Kids ages 0-5 can earn a sippy cup, youth and teens ages 6-18 get a creative journal, and adults 18 and older can claim a pint glass.
You, too, can enjoy the spoils of Summer Reading, and join the ranks of these champions: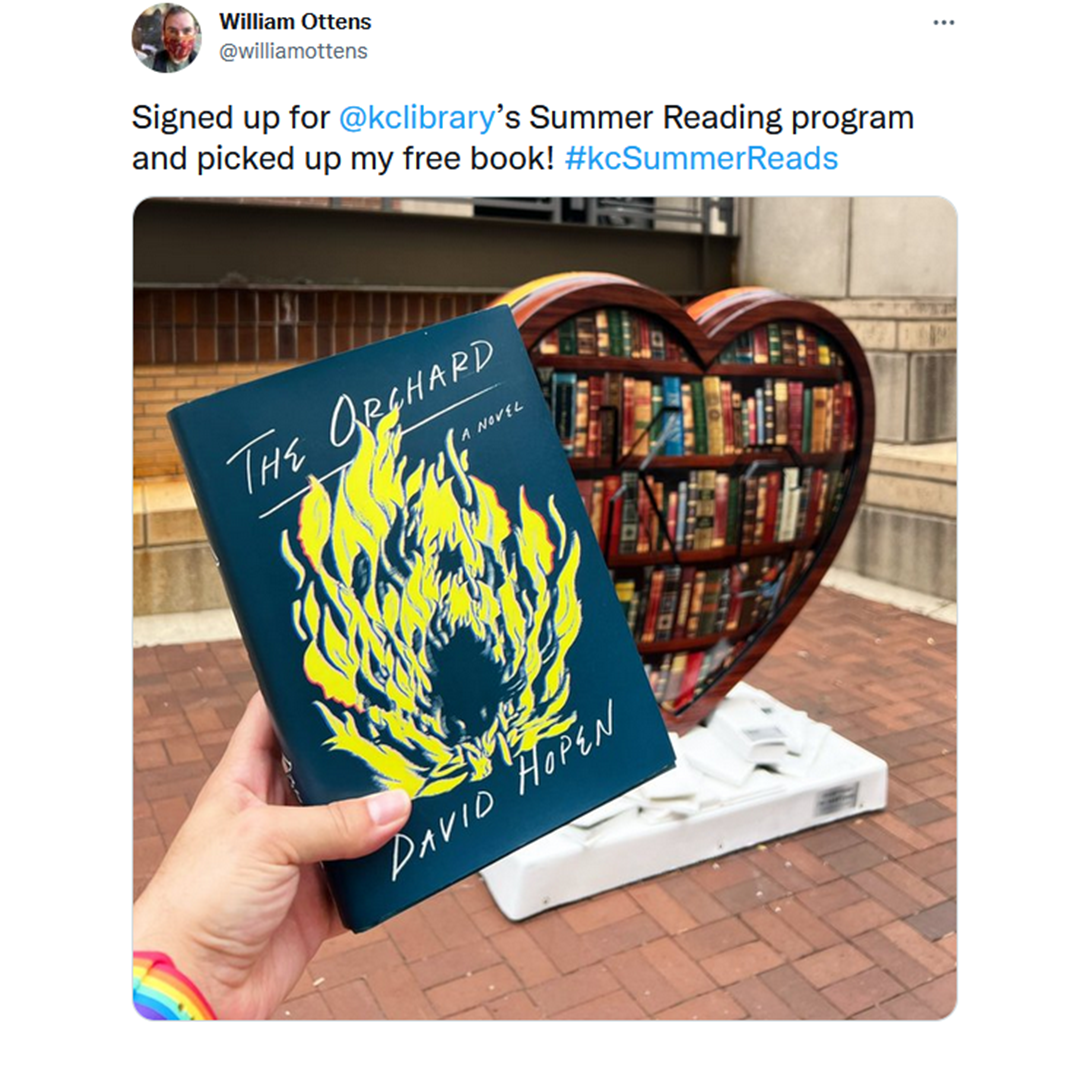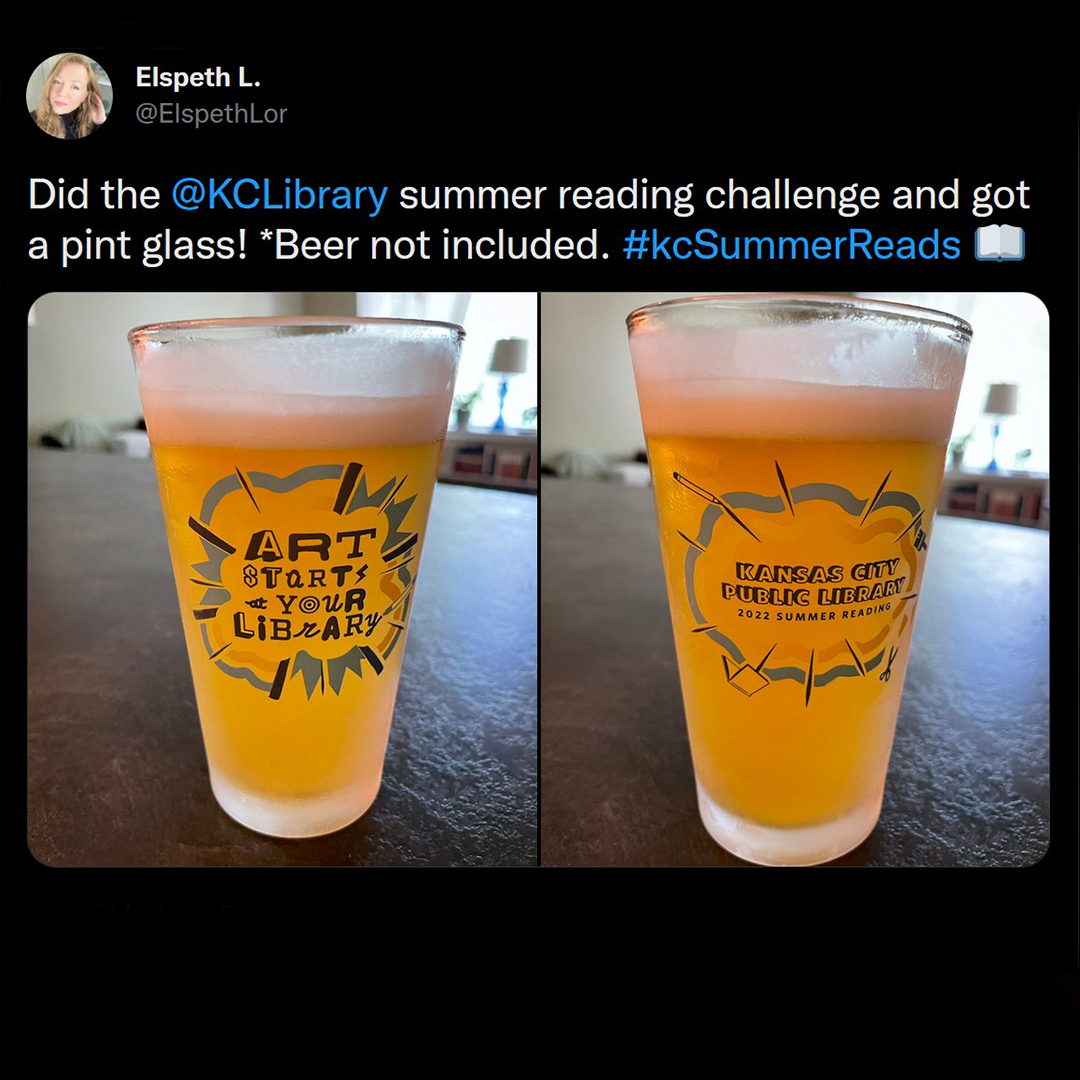 Stack YOUR SHELVES
Need book ideas to fill your summer days and your Summer Reading log? We're ready to help you get those pages turning.
Summer Reading events & Activities
When you're done reading your books poolside and you're ready for some other Art Starts fun at your Library, we've still got all sorts of book groups, family programs, film screenings, art workshops, games, and other activities that you can take part in.
 
Summer Reading Activities Calendar