Post date:
Friday, November 12, 2021
More Library doors are opening …
The Kansas City Public Library has taken another step toward normal operations,
reopening many of the study and meeting rooms
across its system. Beginning
Monday, November 15, 2021
, patrons can
reserve spaces
for individual and group study, for small conferences or committee gatherings, for business meetings, community speaking events, and similar activities. 
Meeting and/or study rooms are available at the 
Central Library
 and the 
L.H. Bluford
, 
North-East
, 
Plaza
, 
Southeast
, 
Trails West
, 
Waldo
, and 
Westport
 locations. Some rooms, including larger event spaces, are not reopening at this time but will in the future.    
Reservations are required. Book online at kclibrary.org/spaces, or a staff member at a customer service desk can assist you.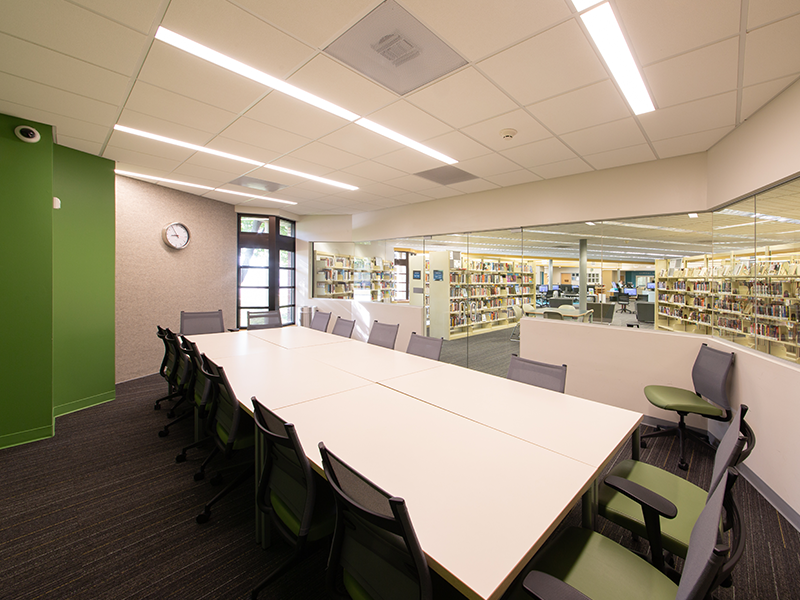 Meeting room at the Southeast Branch.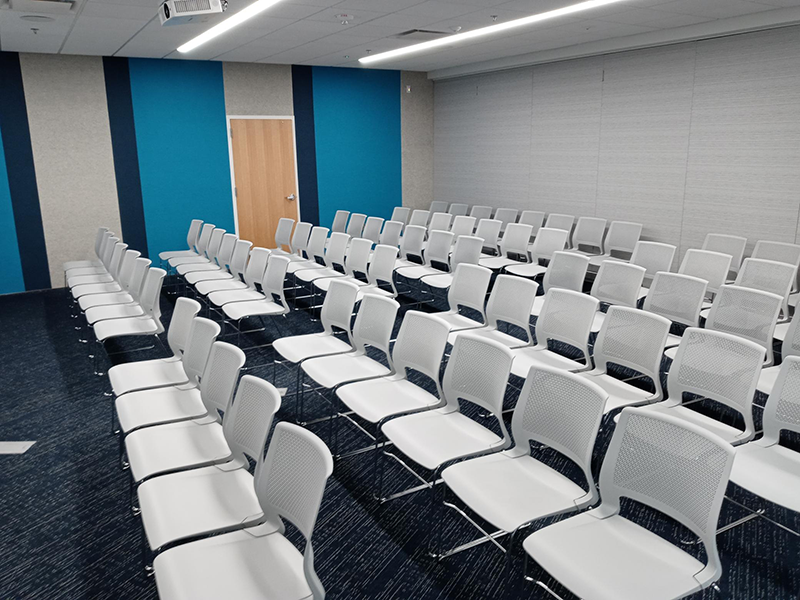 New meeting room at the recently renovated North-East Branch.
Renewed public access to the spaces comes as the city, state, and country continue to navigate the COVID-19 pandemic and the Library assesses the timetable for reinstating all of its vital resources and services – with a close eye on local guidelines and recommended protocols. In the interest of protecting the health and safety of both patrons and staff, these guidelines are in effect for use of the rooms:  
Masks must be worn by all guests.  
No food or drink is permitted.  
Room capacity is limited to facilitate social distancing.
Two additional services, inaugurated since the onset of the pandemic, remain available at selected locations:  
Computer-equipped Community Connections rooms at Bluford, North-East, and Southeast. They offer a private setting for virtual job interviews, telehealth appointments, study groups, video chats, and other video conferencing needs.   
Study Spots at North-East, Ruiz, and Waldo. They provide an area for utilization of the Library's Wi-Fi and printing services or collaboration with a colleague or classmate on shared projects.  
For ongoing updates about the Library's COVID-19 response, visit 
kclibrary.org/covid
.  
Reserve a Space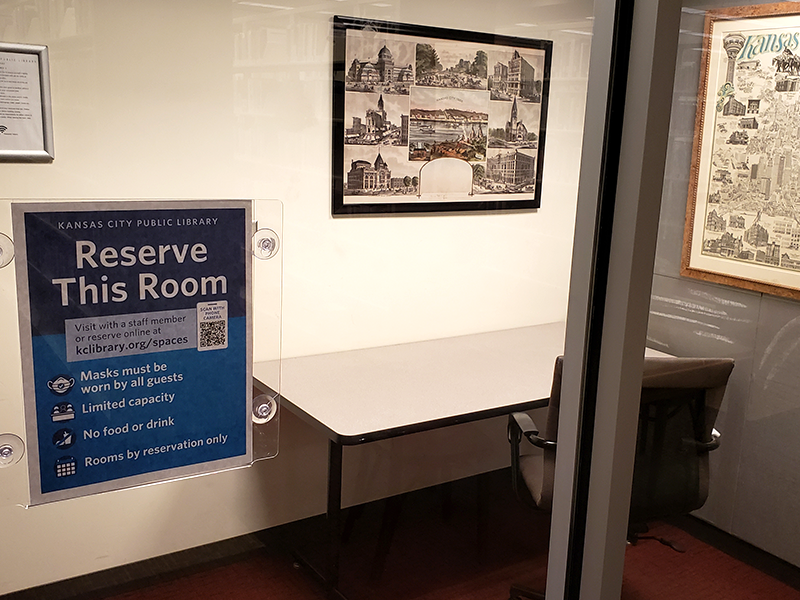 Study room at the Central Library.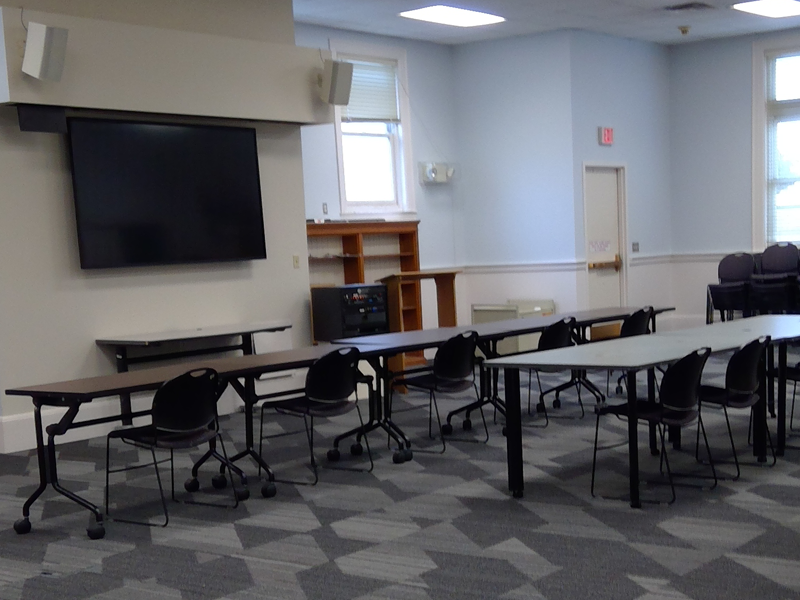 Upstairs meeting room at the Westport Branch.