Last modified:
Friday, September 18, 2020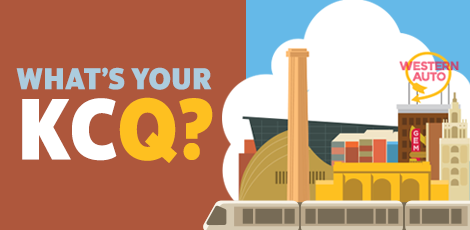 "What's your KC Q" is a joint project of the Kansas City Public Library and The Kansas City Star. Readers submit questions, the public votes on which questions to answer, and our team of librarians and reporters dig deep to uncover the answers.
Have a question you want to ask? Submit it now »
By Randy Mason
Picture a high, wobbly punt. The football twisting and turning, taking a few crazy bounces before it rolls across the goal line.
That's the sports equivalent of our KCQ quest to find an autographed car known as the Cuda Chief. "What's your KCQ" is a series in which the Star and the Kansas City Public Library partner to answer readers' questions.
Just like in a real game, fans howled about a blown call from the start. They quickly informed us that the 1970 Plymouth Barracuda the Chiefs gave away was NOT a convertible — it was a hardtop. The white vinyl roof (which caused the confusion) was where each of the 1969 Super Bowl champs signed his name.
Lee Derrough, promotions director for the Chiefs at the time, told us he remembers handing out magic markers for a post-practice autograph session that "turned into a feeding frenzy." Reader Shaun O'Kelley even sent a photo of the car with coach Hank Stram and players like Willie Lanier alongside the Chrysler dealers who provided it.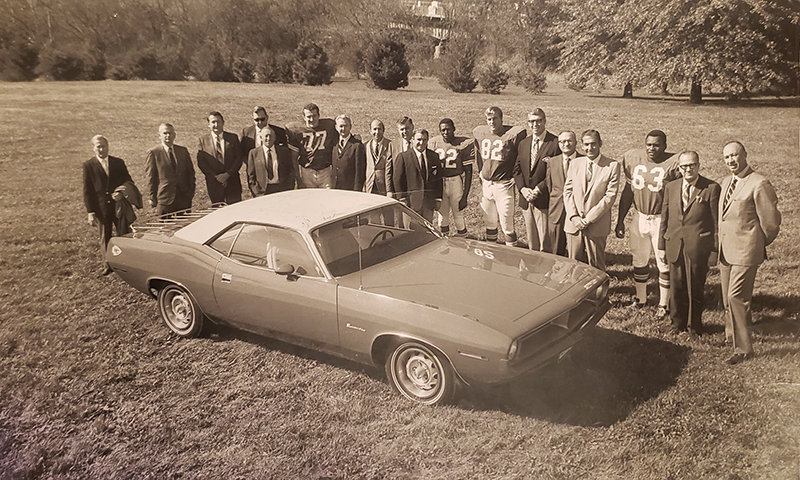 KC Chrysler/Plymouth dealers, Chiefs players and coaches pose with the car after practice in the fall of 1969. - Rod Hanna
But the tipster who truly turned the tide prefers to remain nameless. He pointed us to the Jan. 17, 1970, edition of the Jefferson City Capital News. On page three of the paper, a short blurb with a grainy photo reported that Carol Pleus of St. Thomas, Missouri — just south of Jefferson City — had won the Barracuda.
Carol passed away in 2016, but her daughter Laurie Pleus confirmed that she did win the drawing.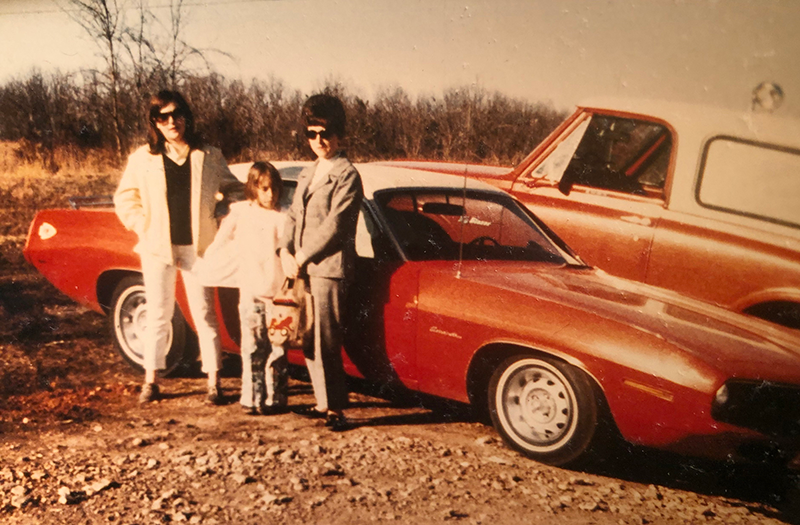 Carol Pleus with the Cuda
Here's where things get confusing. After a few months, the single mother of two young girls returned the car. She used the proceeds to purchase a more practical Monte Carlo for her family, Pleus said.
So apparently, a second drawing was held, most likely in the fall of 1970. This time, according to Laura Bright Pierson, the name chosen was that of her mother — Lou Ellen Bright of Chilhowee, Missouri, east of Harrisonville. Bright and her husband Victor kept the Barracuda for a year or so, then sold it to their 21-year-old niece, Beth (Schwartz) Biddison of Belton, Missouri.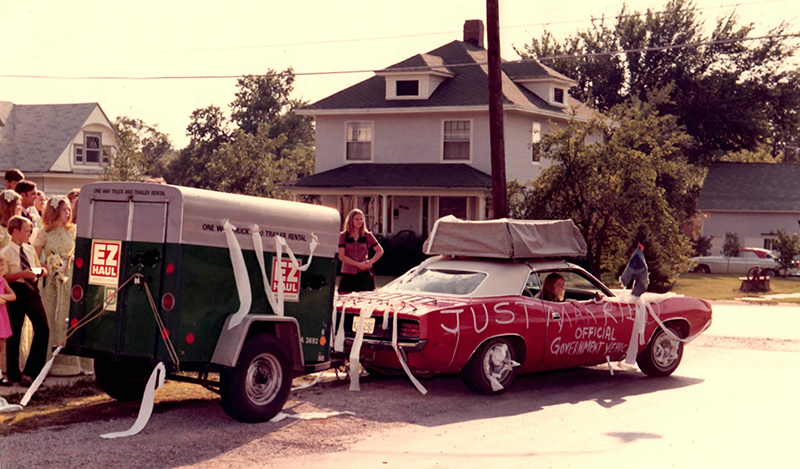 Newlyweds Beth and Marc Biddison pulling their belongings behind the Cuda Chief, August 1972. - Beth Biddison
"It was quite an attention getter," Biddison said of the car she drove every day to her job at a local bank. She got married in 1972, and soon headed for the East Coast with her new husband, pulling a trailer behind the Cuda Chief all the way to North Carolina.
How did this one-of-a-kind sports collectible handle daily use and life without a garage? Not so well.
The autographs were coated with a layer of polyurethane that began to crack and turn yellow. The signatures became blurry and unreadable. Before long, the couple decided to make a trade with a Wilmington, North Carolina, car dealer whose name Beth can't recall. She said she thinks they got a Toyota Celica in return.
She wonders now if the next buyer even knew of the Barracuda's past.
"I often wish we could have kept it," she said. "It was an awesome car."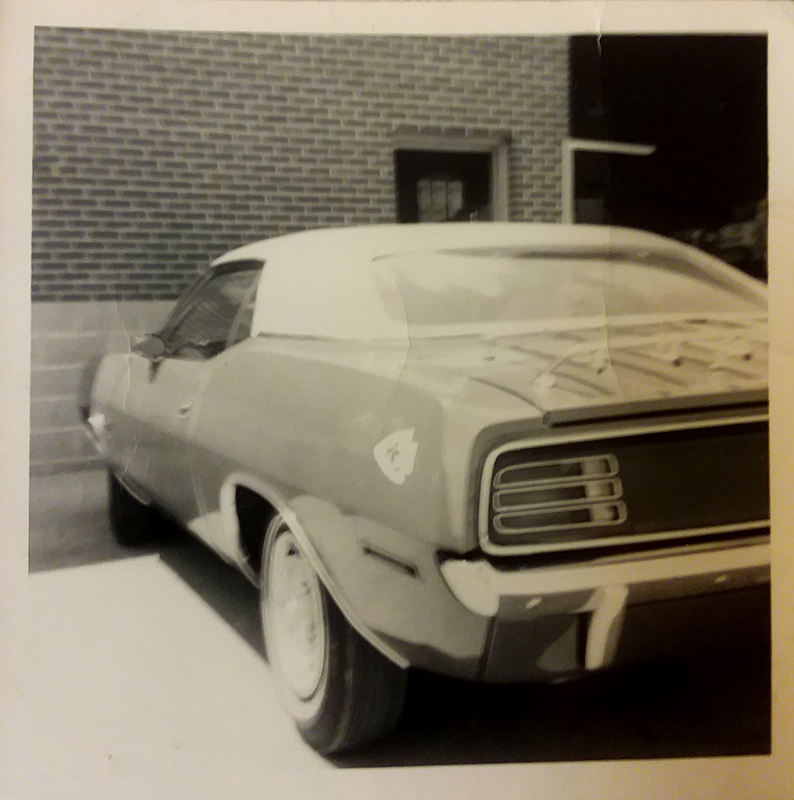 The Chiefs autographed Barracuda parked at Victor Bright's office in 1970.
So here's the rub. Without a VIN, or the kind of paperwork that no one seems to have kept, any further stops beyond that Wilmington car lot would be awfully hard to track. Then again, if the Chiefs can come roaring back from 24 points down, who's to say the rest of this muscle car mystery can't be solved?
Submit a Question
Do you want to ask a question for a future voting round? Kansas City Star reporters and Kansas City Public Library researchers will investigate the question and explain how we got the answer. Enter it below to get started.