Last modified:
Monday, September 21, 2020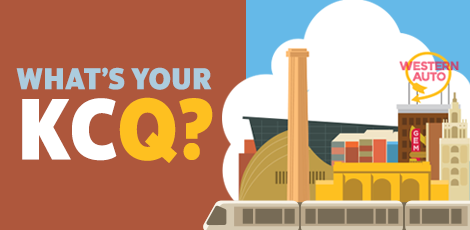 "What's your KC Q" is a joint project of the Kansas City Public Library and The Kansas City Star. Readers submit questions, the public votes on which questions to answer, and our team of librarians and reporters dig deep to uncover the answers.
Have a question you want to ask? Submit it now »
By Randy Mason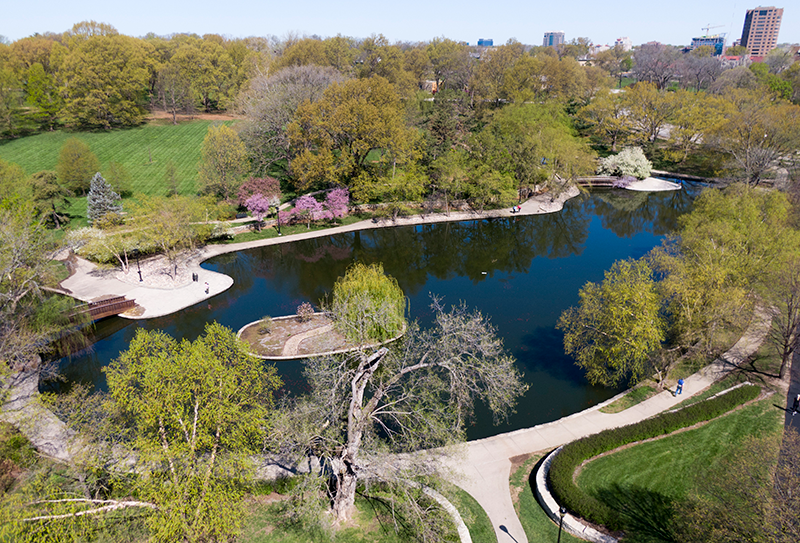 Aerial view of Loose Park. Tammy Ljungblad | The Kansas City Star
Some questions we receive at "What's Your KCQ?" can be answered quickly and simply.
But sometimes a response that takes the more "scenic route" reveals lots of great local history.
Take this week's question. It's about one of the few things that didn't close down completely this spring (though some think it should have) — golf.
Over the winter, a reader asked KCQ: "What was the layout of the golf course at Loose Park?"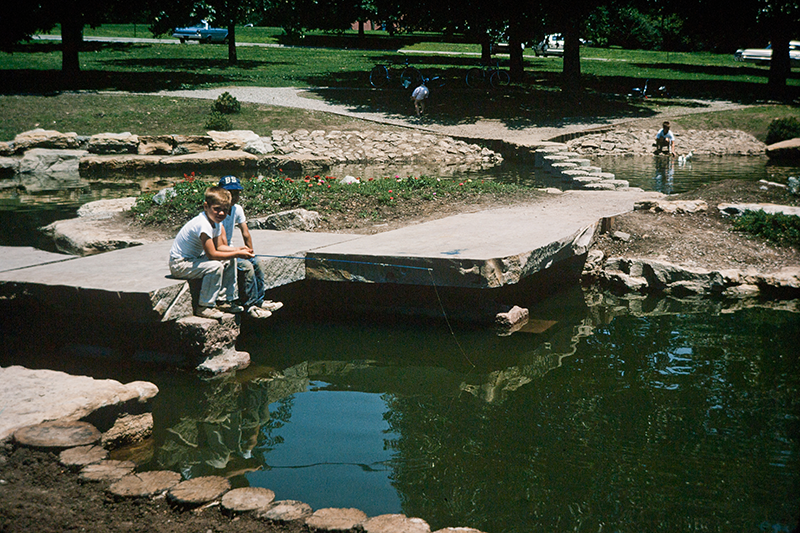 Two children fish at the duck pond in Loose Park. 1965.
The short answer is that, technically, there wasn't one there.
But a stroll through the library's archives and photos, as well as assorted articles, historical markers and blog posts yields plenty of fun facts with which to explain the confusion.
In 1896 (when this story begins) what we call Loose Park was still a pasture belonging to Westport pioneer Seth Ward. It stretched south from 51st to 55th Street, and west from Wornall Road to what is now Belleview Avenue.
That year, the founding members of the Kansas City Country Club, fresh from playing at the city's first course in Hyde Park, approached Ward about leasing his land for a site of their own.
Among them was his son Hugh, for whom Ward Parkway would later be named.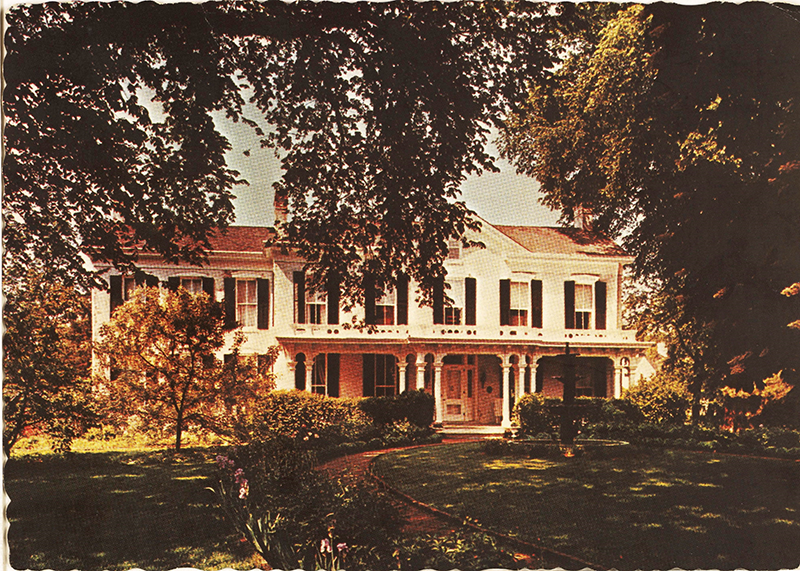 Ward Residence Postcard. N.d. MISSOURI VALLEY SPECIAL COLLECTIONS
The two parties struck quite a deal — $1 per year, plus taxes.
The group quickly set about building their first nine-hole course across the same rolling hills where, less than forty years earlier, the bloody Battle of Westport unfolded.
It was said that in the late 1890s, the country club's earliest matches were fiercely contested, but the real battle was often with cattle from neighboring farms who wandered onto the greens, according to an article in the Martin City Telegraph.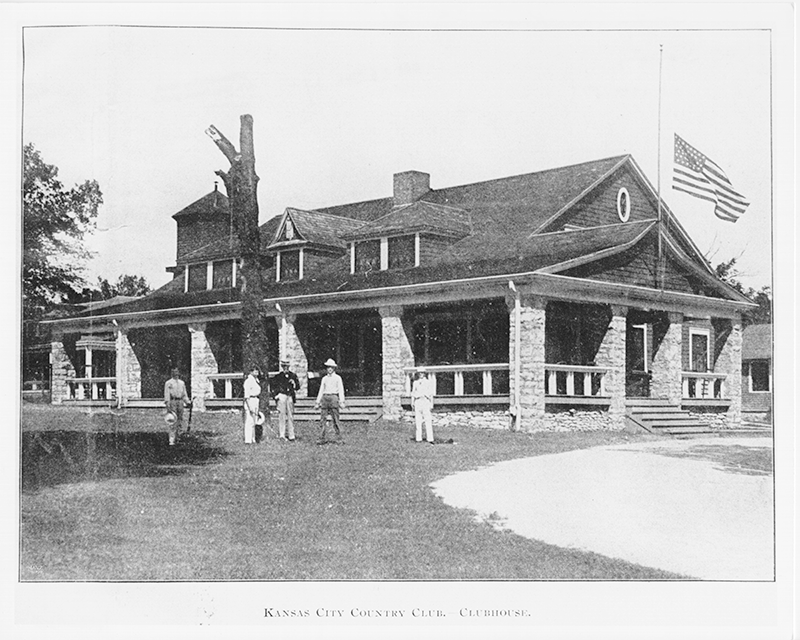 Postcard of the Kansas City Country Club clubhouse. 1900. MISSOURI VALLEY SPECIAL COLLECTIONS
The original clubhouse burned down shortly after the course opened. It was replaced within months by a grander one. That two-story structure boasted large porches and sizable meeting rooms, as well as a café where members could dine.
The building stood near the park's northern edge, close to where the shelter house and the rose garden are now. The tee for the first hole was just a short distance away.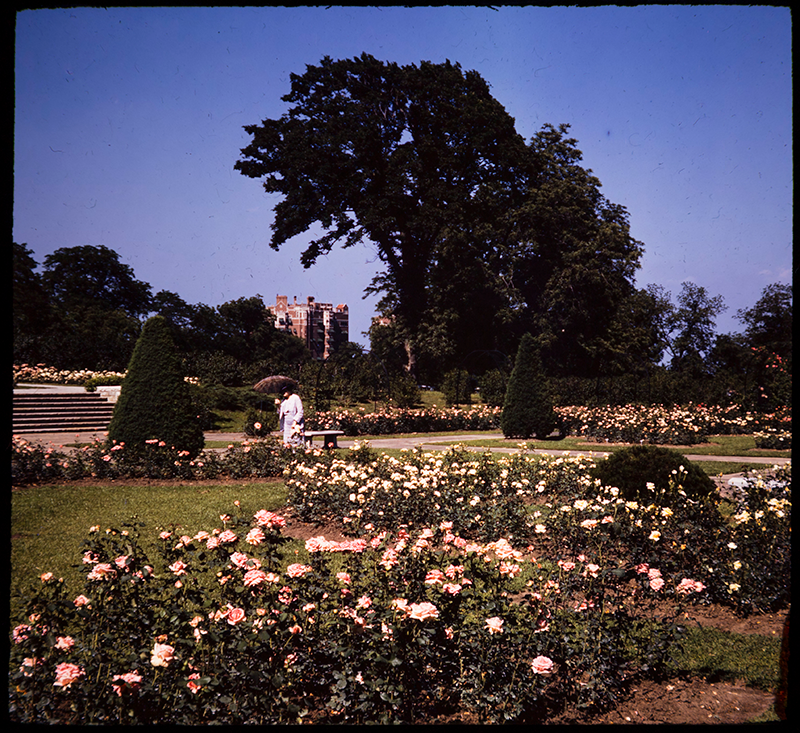 Loose Park rose garden. 1930s. MISSOURI VALLEY SPECIAL COLLECTIONS
In 1899, nine more holes were added to the course. According to a 1917 map from the Missouri Valley Special Collections, two of those holes utilized what we now call the "duck pond" as a water hazard.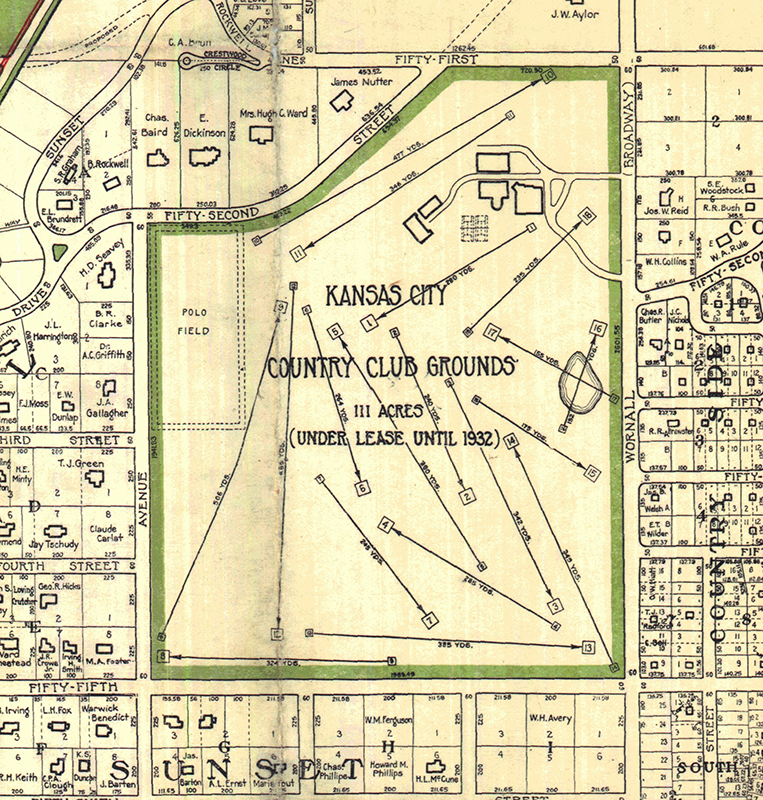 1917 Map of the Country Club District. MISSOURI VALLEY SPECIAL COLLECTIONS
But the area surrounding the country club began to change dramatically. A young developer named J.C. Nichols was selling hundreds of houses in his aptly named Country Club District. In fact, by 1921, Hugh Ward's widow decided that when the club's lease expired in 1926, she would sell the family's acreage.
At that point, Nichols stepped in to ensure that the district's premier green space remained pristine. He helped arrange for Ella Loose (another widow of substantial means) to purchase 75 of the site's 110 acres, then donate them for a city park to be named in honor of her late husband.
And who exactly was Jacob Loose? In short, a man who had done well by biscuits. His Loose-Wiles Biscuit Company in the West Bottoms eventually became Sunshine Baking, maker of crackers, candies and world-famous Hydrox cookies.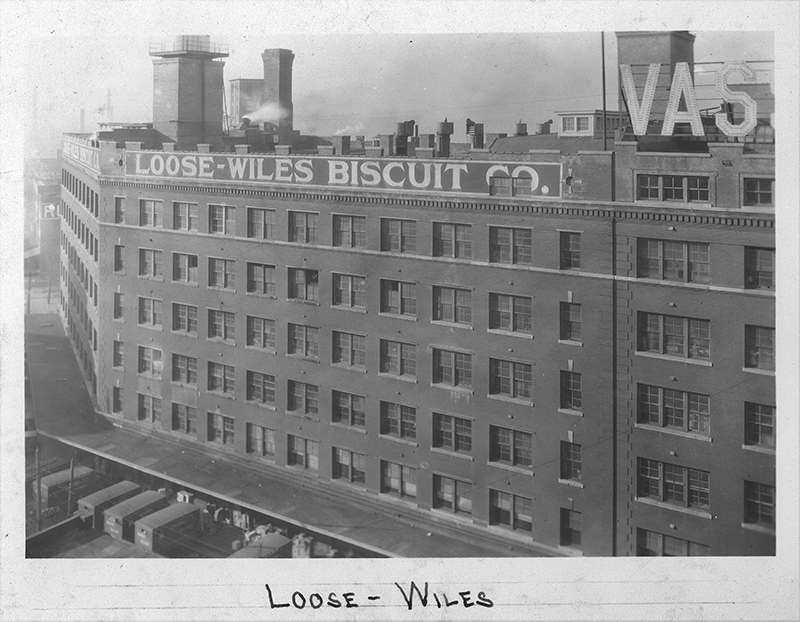 Loose-Wiles Biscuit Co. building in the West Bottoms. 1928. MISSOURI VALLEY SPECIAL COLLECTIONS
In 1926, the Kansas City Country Club moved its operations across the state line to Mission Hills. Its members still play on those same links today.
For nearly one hundred years, Loose Park has remained one of the city's shiniest gems. A pastoral place where, even in these trying times, beckons walkers, joggers, painters, "pedalers" and those who simply seek the pleasures of nature.
Just not golfers.
Submit a Question
Do you want to ask a question for a future voting round? Kansas City Star reporters and Kansas City Public Library researchers will investigate the question and explain how we got the answer. Enter it below to get started.