Last modified:
Monday, February 24, 2020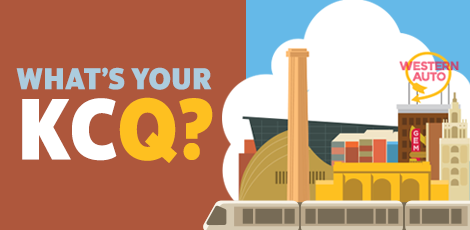 "What's your KC Q" is a joint project of the Kansas City Public Library and The Kansas City Star. Readers submit questions, the public votes on which questions to answer, and our team of librarians and reporters dig deep to uncover the answers.
Have a question you want to ask? Submit it now »
By Jeremy Drouin
John Johnson has the dubious distinction of serving the shortest term in office – 35 days – of any Kansas City mayor. Vanessa Vaughn West reached out to KCQ to find out why he resigned barely a month into his first term. The short answer: because the job was too dangerous.
The English-born Johnson immigrated to the U.S. in the 1840s. He trained as an architect in New York and later in Milwaukee, Wisconsin, before moving his family to Kansas City in 1852. Johnson found success in real estate and as a contractor, and his stature grew among the town's early residents. They elected him as the city's third mayor in April 1855.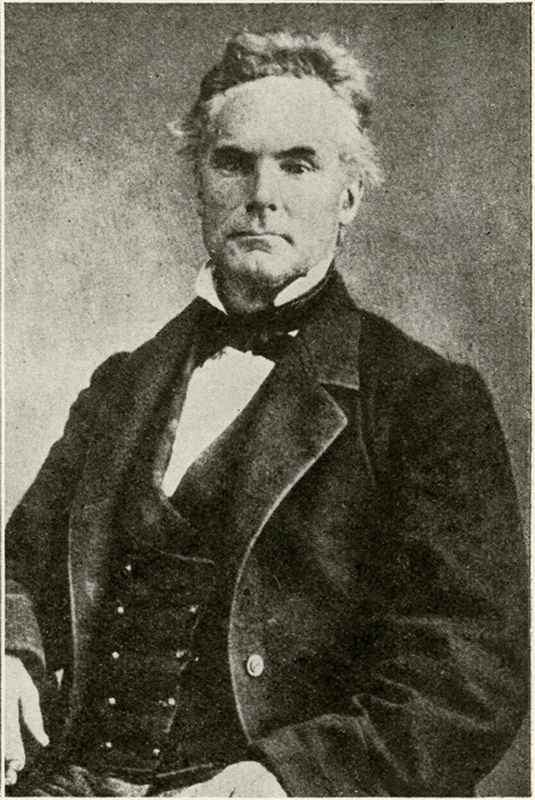 Portrait of Mayor John Johnson in Early History of Greater Kansas City, Missouri and Kansas, Vol. 1.
At the time Johnson took office, the Missouri-Kansas border region was on the verge of violence. President Franklin Pierce had signed the Kansas-Nebraska Act into law less than a year earlier, introducing popular sovereignty – the right of settlers in new territories to decide whether they would enter the Union as free or slave states.
Pro-slavery and abolitionist forces would soon clash in what would be called "Bleeding Kansas" (because of the bloodshed and destruction that took place there). During this period of unrest, a combination of lawlessness and political tension made Kansas City a dangerous place to live.
Frequent fisticuffs, shootings, and other violence led Johnson to rethink his new post. But it was his wife Diana, fearing for his safety, who supposedly convinced him to resign.
Businessman and city council member Milton Payne was elected to replace Johnson and became notable in his own right. At 26, he was – and remains – the youngest person to serve as mayor of Kansas City. Cognizant of the Southern leanings of many of the city's residents, Payne, a staunch Unionist, was also known to carry a gun during his five years in office.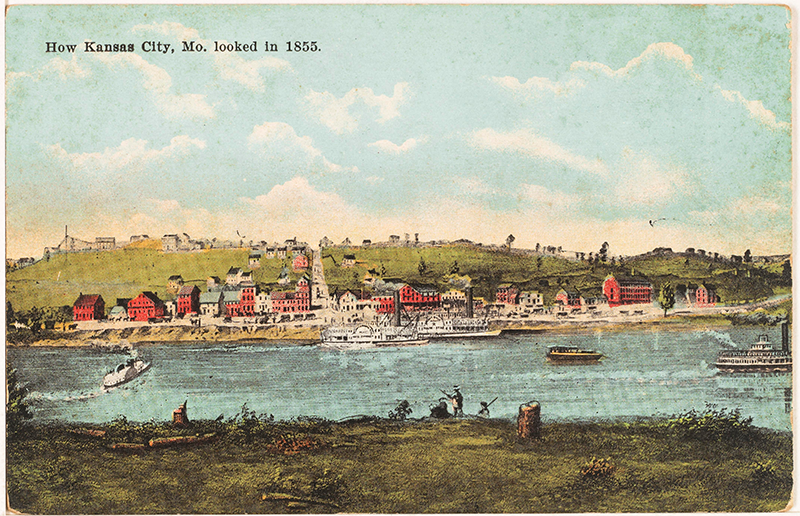 Depiction of Kansas City in 1855, when John Johnson was elected mayor. The idyllic imagery belies the violence taking place at the time (Mrs. Sam Ray Postcard Collection, Kansas City Public Library)
Following his stint as mayor, Johnson served on the city council for two years (1856-57) and returned to architecture. He befriended civic leader and investor Kersey Coates, who hired Johnson to build a hotel (later known as the Coates House) on land he owned at 10th Street and Broadway Boulevard.
However, construction ceased when the Civil War broke out, and the site was used as cavalry barracks by Union forces during the war.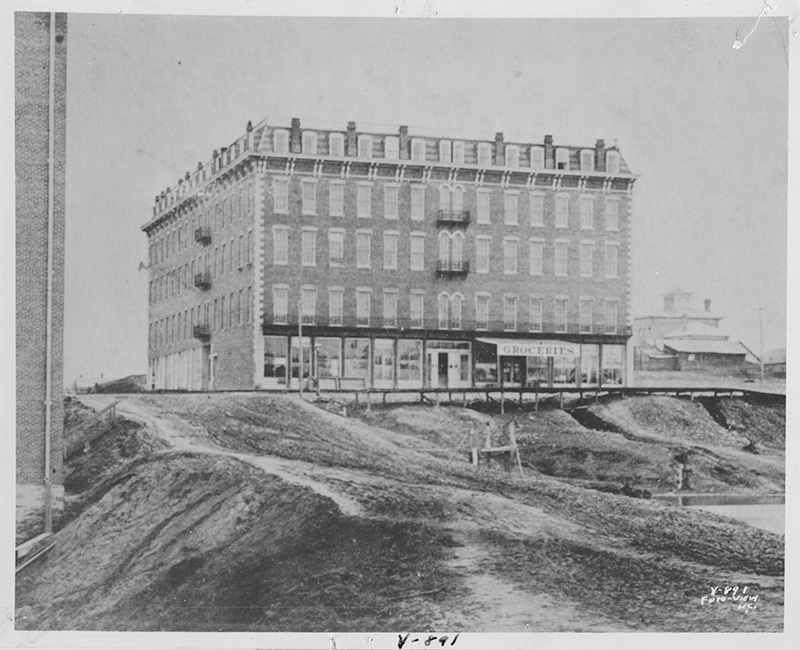 Coates House Hotel, 1870. John Johnson was hired as the original architect before the Civil War halted construction. (Missouri Valley Special Collections, Kansas City Public Library)
Johnson didn't stick around to finish the project. By 1865, he had forsaken city life and moved his family to a farm he owned in Wallula, Kansas, near Leavenworth. He lived there until his death at age 87.
How We Found It
Information about Kansas City's third mayor was gathered from four sources found in the Library's Missouri Valley Special Collections: A Condensed History of the Kansas City Area by George Fuller Green, Early History of Greater Kansas City, Missouri and Kansas by Charles P. Deatherage, Political History of Jackson County [Missouri], and the Charles S. Stevenson Papers (SC85).
Submit a Question
Do you want to ask a question for a future voting round? Kansas City Star reporters and Kansas City Public Library researchers will investigate the question and explain how we got the answer. Enter it below to get started.