Post date:
Tuesday, November 26, 2019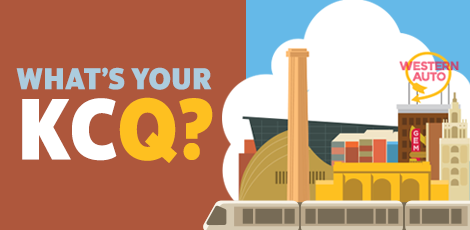 What's your KC Q is a joint project of the Kansas City Public Library and The Kansas City Star. Readers submit questions, the public votes on which questions to answer, and our team of librarians and reporters dig deep to uncover the answers.
Have a question you want to ask? Submit it now »
Written by Jason Roe
The holiday spirit is in full swing in Kansas City and, to help celebrate, we're responding to a reader who asked about the origins of the lights on the Country Club Plaza – one of the most notable Christmas light traditions in the country.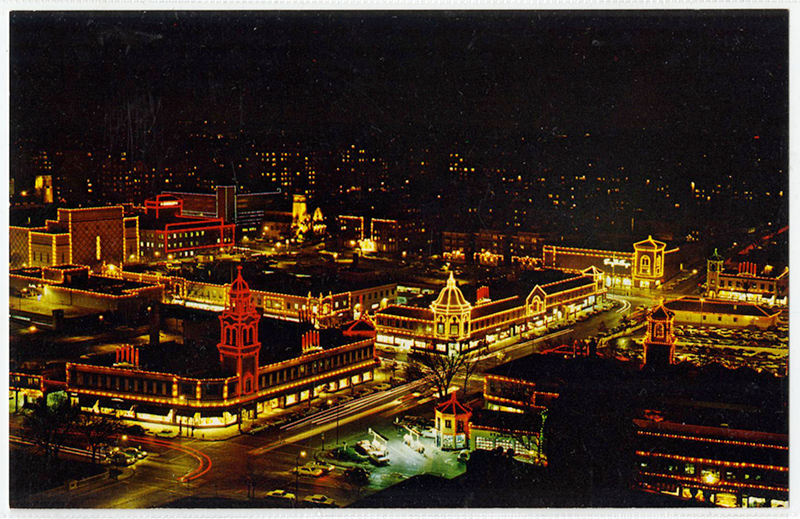 Postcard showing the Plaza lights, Kansas City Public Library, Missouri Valley Special Collections.
It harkens back to Christmas Day in 1925.The Plaza shopping center had been conceived by J.C. Nichols in 1912, when the area known as Brush Creek Valley was just an uninhabitable marsh with a nearby hog farm. Nichols, already a prominent real estate developer in areas south of Kansas City, believed that automobiles (and not electric streetcars) were the future of local transportation. The architects he hired, Edward Buehler Delk and George E. Kessler, therefore planned wide streets and allotted considerable space for parking.
The location, five miles south of downtown Kansas City, seemed to pose a challenge. In an era in which virtually all upscale shopping occurred in the heart of cities connected to surrounding residential areas by streetcar, would shoppers drive their vehicles to stores that were not downtown? When Nichols announced his plans in 1922, skeptics derided it as "Nichols' folly."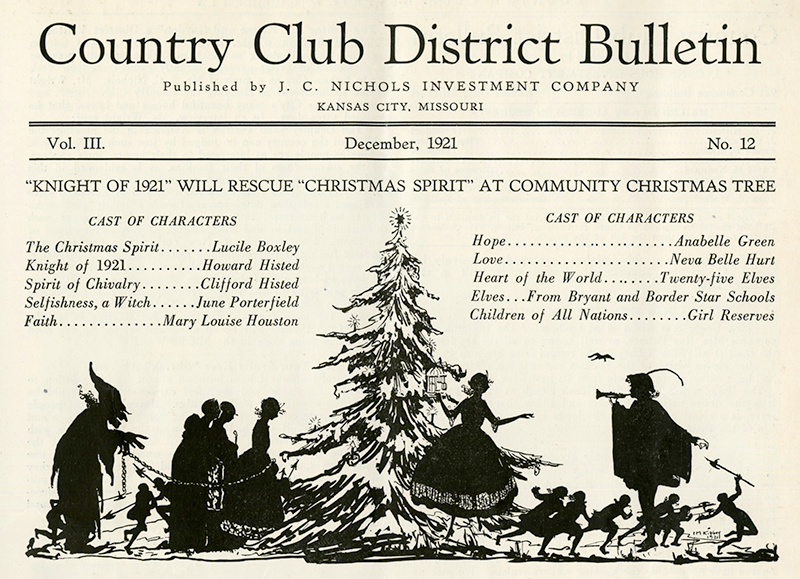 Announcement of a Christmas pageant held at Westover Road and Brookside Boulevard on December 24, 1921, Country Club District Bulletin, December 1921, Kansas City Public Library, Missouri Valley Special Collections.
The Country Club Plaza, which is now considered the nation's first suburban shopping center, turned out to be spectacularly successful after its first buildings opened in 1923. The Plaza's attractive, Spanish-style architecture, green spaces, and scenic location drew plenty of customers.
In 1925, Charles "Pete" Pitrat, maintenance supervisor for the Nichols Company, hung Christmas lights on the Mill Creek Building for the first time. The display was hardly impressive by modern standards: a few strands of lights over a doorway with some small Christmas trees arranged along the sidewalk.
Workers installing the Plaza lights, The Plaza Magazine, November 1972, Kansas City Public Library, Missouri Valley Special Collections.
From those humble beginnings, Pitrat oversaw the installment of more lights each year. When the Plaza Theater opened in 1928, he marked the occasion by stringing several strands of lights to the rooftops of opposing buildings along 47th Street, creating an illuminated tunnel effect. Later, in 1929, lights were added to the edges and roofs, establishing the building outline pattern for which the Plaza lights have become known, and the first formal lighting ceremony was held.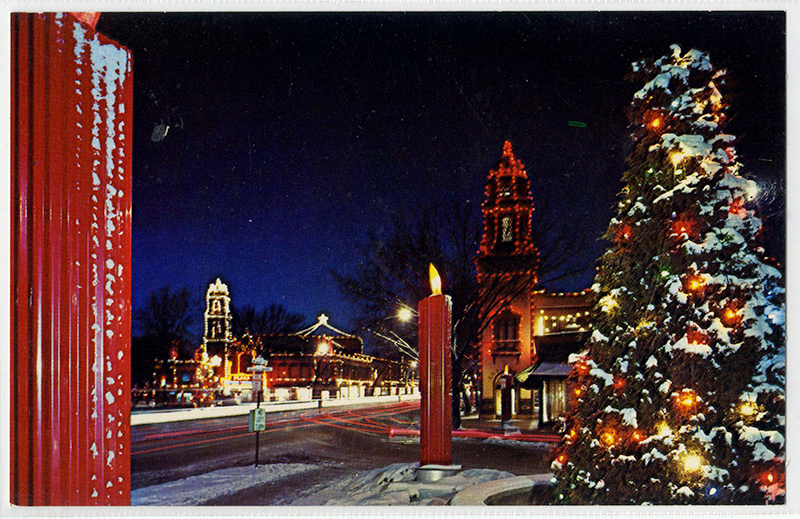 Postcard showing Christmas decorations on the Country Club Plaza, Kansas City Public Library, Missouri Valley Special Collections.
This year brings the 90th ceremony of lights, which turns on the breathtaking display and annually draws nearly 100,000 people. Saturday Night Live star and Kansas City native Heidi Gardner will flip the switch Thanksgiving night.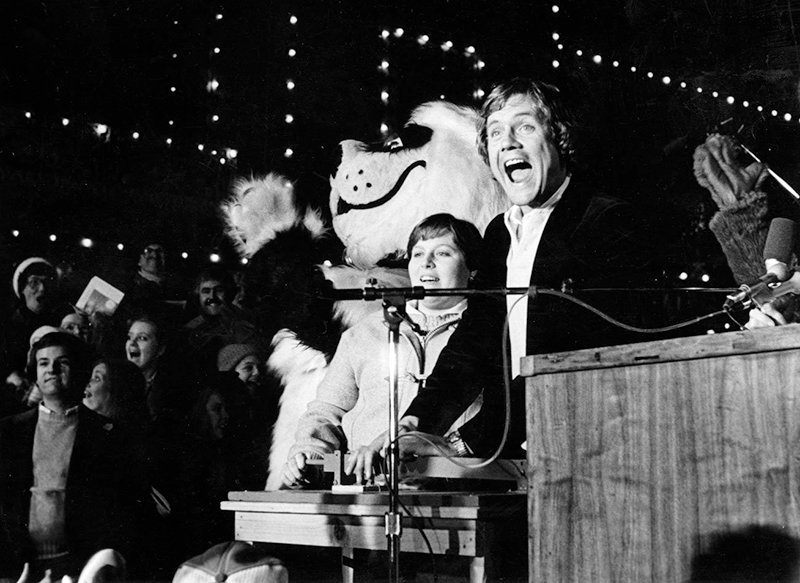 George Brett flipping the switch, Kansas City Star.
HOW WE FOUND IT
Information about Kansas City's holiday traditions was found in What about Kansas City! A Historical Handbook by Dory DeAngelo and Christmastime in Kansas City: The Story of the Season by Monroe Dodd. We learned about the history of the Country Club Plaza in Robert Pearson's The J.C. Nichols Chronicle: The Authorized Story of the Man, His Company, and His Legacy, 1880-1994; William S. Worley's J.C. Nichols and the Shaping of Kansas City; and Susan Jezak Ford's Edward Buehler Delk: Architect, 1885-1956.
Submit a Question
Do you want to ask a question for a future voting round? Kansas City Star reporters and Kansas City Public Library researchers will investigate the question and explain how we got the answer. Enter it below to get started.