Post date:
Wednesday, December 12, 2018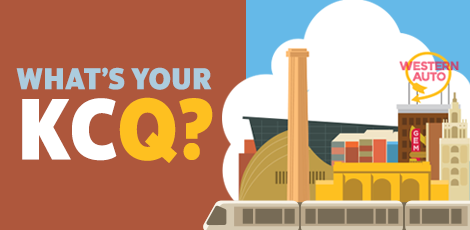 "What's your KC Q" is a joint project of the Kansas City Public Library and The Kansas City Star. The purpose is to help Kansas Citians become more knowledgeable and informed citizens. Readers submit questions, the public votes on which questions to answer, and our team of librarians and reporters dig deep to uncover the answers. The project is powered by Hearken.
Have a question you want to ask? Submit it now »
Rick Montgomery
rmontgomery@kcstar.com
An anonymous reader asked The Star and The Kansas City Public Library about Kansas City's underground:
How many man-made underground spaces does KC have? Like SubTropolis or the tunnels connecting the buildings around Barney Allis.
The answer below is part of a previously published series from The Star in 2017.
"City of Caves."
"Unmatched in Underground Space!"
Neither of these have caught on as Kansas City slogans, but they should.
Beneath Kansas City's urban edges exists more than 20 million square feet of business, said Mike Bell, vice president of Hunt Midwest , which owns SubTropolis — a sprawling underground complex that's "wide enough to hold 42 Arrowhead Stadiums." It was developed by Lamar Hunt's family, who also owns the Chiefs.
Down there is a bizarre blend of bright and colorful storefronts, some with fiber-optic "fountains," separated by wide limestone pillars. (Brian Corwin's business card at Underground Vaults & Storage says "8600 NE Underground Dr., Pillar 146"). Pillars keep the ceiling up in what the underground calls "room and pillar mining." The "room" part is where companies locate, sometimes in plush offices with windows looking out at illuminated stone.
Forklifts, trains, semi-trailers and cars weave around loading docks. Still, it is mostly odorless. Drivers are prohibited from idling their vehicles to help keep it that way. Ventilation and criss-crossing breezes rushing through the SubTropolis' various openings "took some getting used to," said Eric Ford, Hunt Midwest's manager of marketing services.
Underground Kansas City employs thousands who can deal with claustrophobia and lack of sunshine.
"During the winter, I feel like a vampire," blogged a National Archives employee named Dana Roark, who worked below Lee's Summit in 2012. "When I drive into the cave, it's dark; when I drive out, it's dark again."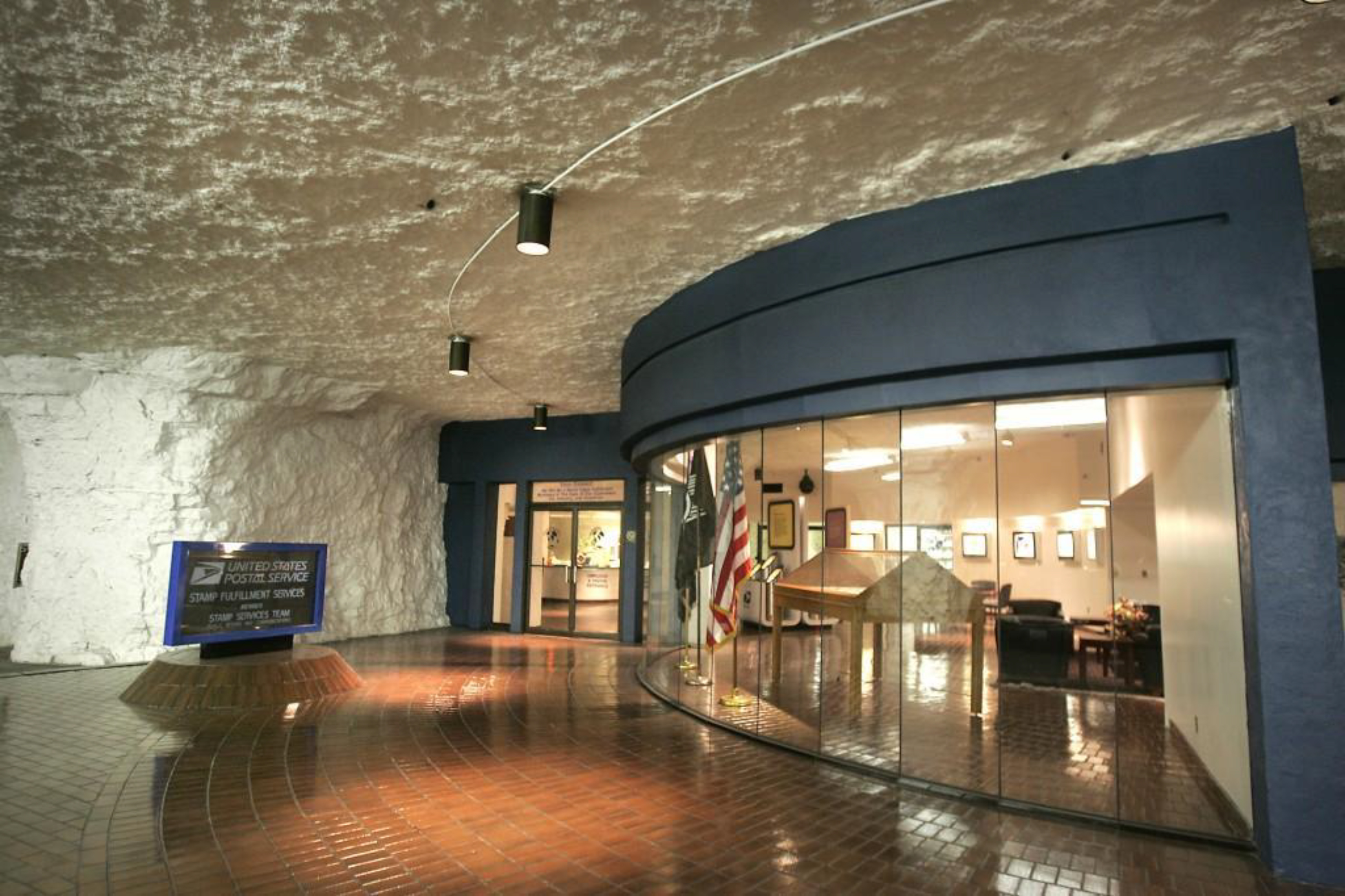 Underground Post Office
But parking underground also means never having to scrape snow off your car. You can wear summer clothes in winter, take noon-hour walks no matter the season. The outside elements are of no concern.
Perhaps that's why Bell said, "People who are good workers are sent down here as a reward."
A glacial wonder
So why here?
It's the limestone.
"The geology in Kansas City just lended itself to this," said Mark Martin, property manager at Parkville Commercial Underground.
During the Ice Age, continental glaciers advanced into northeast Kansas and northern Missouri, shaping the bluffs that contained two kinds of limestone: Bethany Falls and Argentine. Being a softer rock, thick limestone beds were heavily mined and provided vital sources of paving and building materials.
And it was relatively inexpensive to dig into from the base of a bluff. Most mining in these parts was horizontal, not vertical, leaving behind vast openings that people and vehicles could enter without descending a deep shaft.
Some today say that our easy access to limestone helped enable Kansas City to cover itself with parking lots, malls and more freeway lane miles per capita than most any large U.S. city.
In the 1950s and '60s, with the rise of TV dinners and other frozen foods, mines emptied of limestone made the city a central location for cold storage. For a time more Cool Whip was warehoused here than anywhere on the planet.
One reason for that is if you freeze the walls of a mine, the temperature will naturally hold for much longer — and cheaper — than in above-ground refrigeration. Now "it's like a little town underground" at Dean's Downtown Underground , said the company's Sherry Miller. Dean's is a hodgepodge of subterranean lockers, carpeted offices and eco-minded entrepreneurs determined to save on utilities.
Family-owned Dean Realty Co. opened the facility at 1501 W. 31st St. in 1966, with a fitting "Fred and Wilma Flintstone" themed party.
Made in caves
All in all, Kansas City's underground business adds up to about 10 percent of all the industrial space in the metro, making us by some accounts the No. 1 location for the reuse of mined-out caverns worldwide.
Other underground offices in the region include Space Center in Lee's Summit and Independence, Meritex Executive Complex in Lenexa, and Iron Mountain, a global titan in data storage.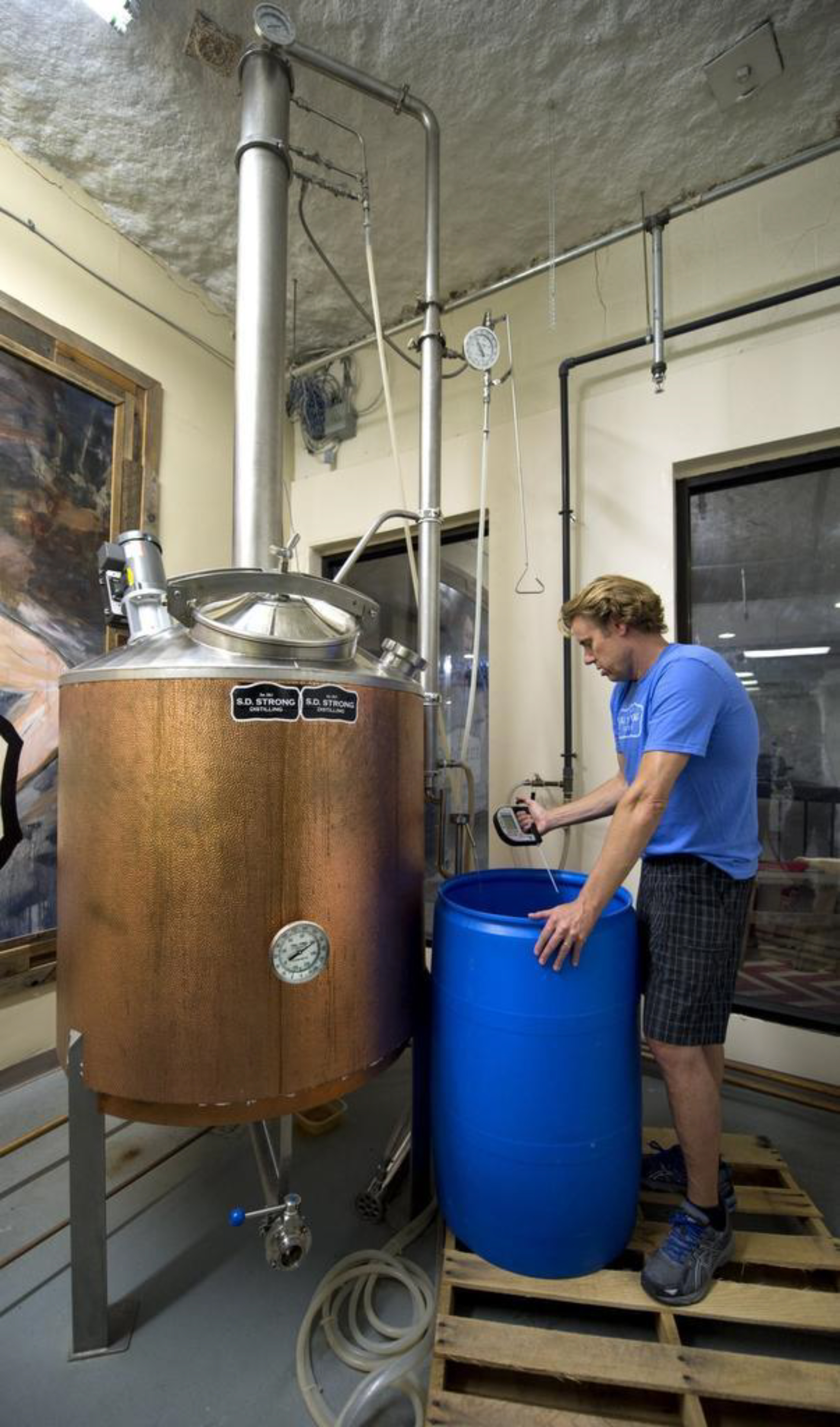 Employee at S.D. Strong Distilling underneath Parkville
Deep beneath Parkville, vodka is distilled (SD Strong, "Made in a Cave") and nursing students take classes. Know that in much of the underground your cellphone won't work unless you're connected to someone's WiFi.
Dangers can arise in the caves.
In 1992, a fire at the underground AmeriCold facility in Kansas City, Kan., took four months to smolder out, incinerating a half-billion dollars worth of food, paper storage and other goods. Most locales now require underground facilities to have sophisticated sprinkler systems, which wasn't the case 25 years ago.
A few chunks of ceiling fell at Park University in 2015, harming nobody but speeding up long-drafted plans to move McAfee Library to a freshly renovated building above ground.
Ford Motor Co. has kept new cars underground as long as Hunt Midwest has been operating. Some above-ground employees of a Ford supplier prefer the constant temperature of the underground "Automotive Row,' where protective coating is sprayed on truck beds and given time to dry.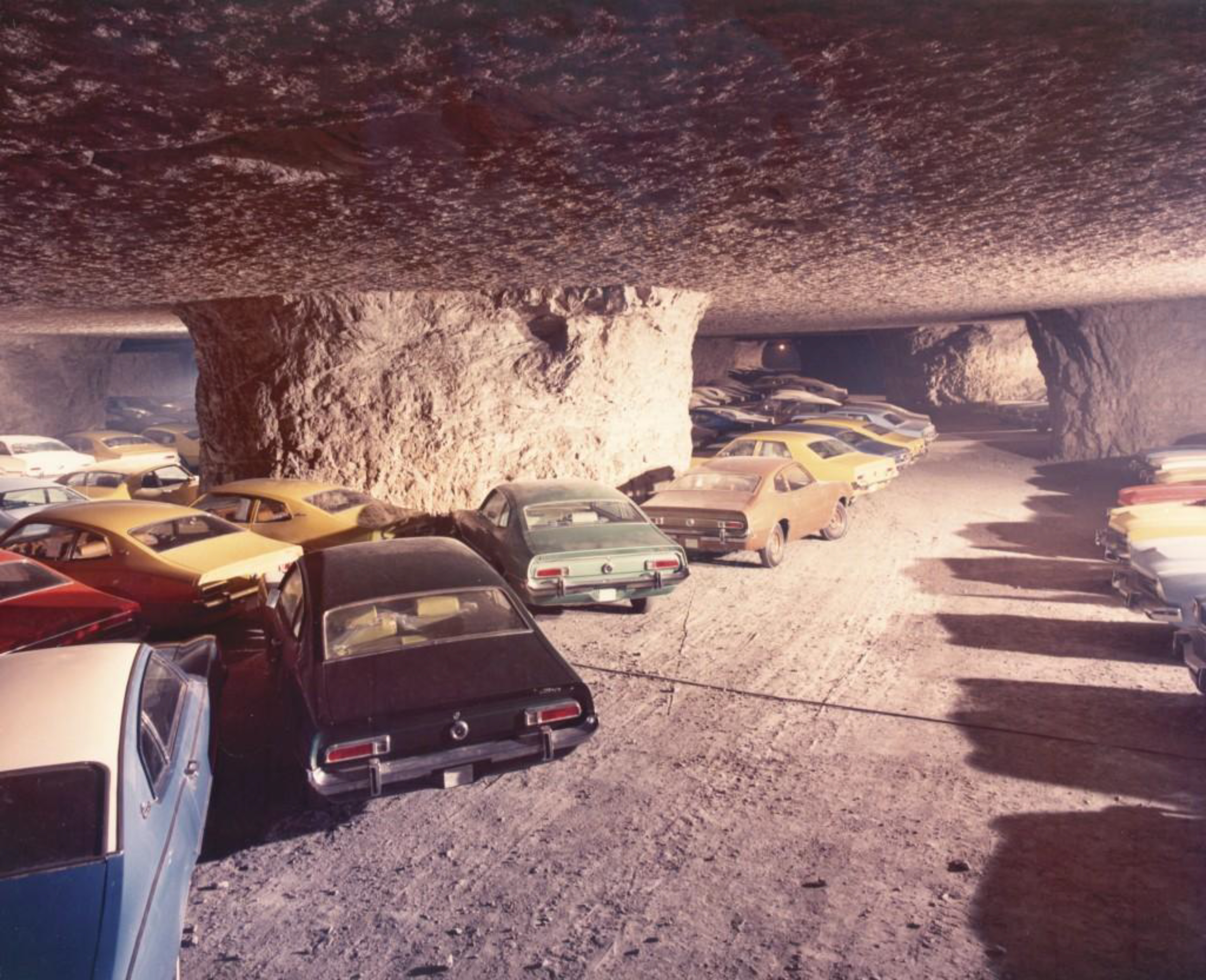 Fords stored underground at Subtropolis
For Anthony Paris of Paris Brothers, Inc., maker of artisan coffees and distributor of cheeses , it's a pretty safe place to be.
"If an earthquake or other disaster struck Kansas City, I'd be standing next to that pillar right there," he said.
"That thing," he added, "isn't going anywhere."
Submit a Question
Do you want to ask a question for a future voting round? Kansas City Star reporters and Kansas City Public Library researchers will investigate the question and explain how we got the answer. Enter it below to get started.