Every day, AmeriCorps members and AmeriCorps Seniors volunteers put their values into action to make a difference in communities, focusing on where the need for change is the greatest. The Library's VISTA (Volunteers in Service to America) Project currently engages 22 AmeriCorps VISTA members at 15 different agencies across the Kansas City area – the Library among them. 
You may have heard of their work on the 2022 MLK Day of Service in conjunction with the nation's observance of Martin Luther King Jr. Day in January. AmeriCorps members across the area packed 322 personal hygiene kits for distribution to individuals experiencing homelessness. And they sorted enough soap, shampoo, conditioner, and lotion to fill another 500 kits. 
With additional supplies from a Girl Scout Daisy troop and Lenexa, Kansas-based Heart to Heart International, the local project provided enough hygiene kits and other items to serve some 1,350 people. 
Join us in applauding this dedication to service during AmeriCorps Week, celebrated March 13-19. It recognizes AmeriCorps members and AmeriCorps Seniors volunteers and the compassion, hope, and commitment to equity that mark their work 
"Put simply, AmeriCorps members make our community better," says Beccah Rendall, the Library's VISTA Project manager. "They are committed to sustainable change in Kansas City and, even more importantly, in themselves." 
Not only do members and volunteers make a significant impact in their communities, they also gain workforce skills they can apply further into their careers. "My favorite memory of service so far is when I facilitated a visit from Congressman Emanuel Cleaver II to Drumm Farm," says Annie Crawford, who works at the Drumm Farm Center for Children in Independence. "It was wonderful to see such an important community leader learn more about Drumm Farm's work."  
Tracy Moss is a VISTA member with The Grooming Project, which helps impoverished families in the Kansas City area become self-reliant through job training in the high-demand, high-pay trade of pet grooming. "Though I just started my service with The Grooming Project," she says, "I can already tell I am working with an organization committed to raising others up. As their volunteer coordinator, I am thrilled to have the opportunity to expand their reach and grow their ability to uplift even further."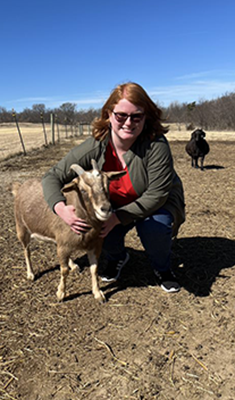 Annie Crawford, VISTA member for
Drumm Farm Center for Children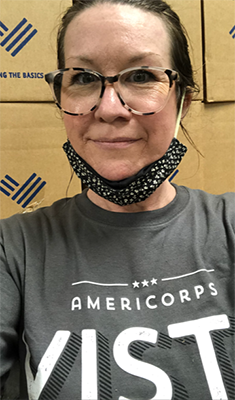 Tracy Moss, VISTA member with
The Grooming Project
In the past grant year, AmeriCorps VISTA members and summer associates helped 12,900 individuals across the metropolitan area access community resources. They leveraged $322,917 in cash and in-kind resources; managed 494 volunteers who completed nearly 1,900 service hours; and participated in 8,854 hours of professional development. 
They assisted with summer reading programs, created communication campaigns, wrote grants, researched best practices, piloted programs, and much, much more. 
Would you like to join them in effecting meaningful change in the community? In building job skills and experience as you serve? Check out our current yearlong and summer AmeriCorps VISTA openings here. 
And if you come across any of our current members this week, let them know that you appreciate their work. We certainly do.