Post date:
Wednesday, April 14, 2021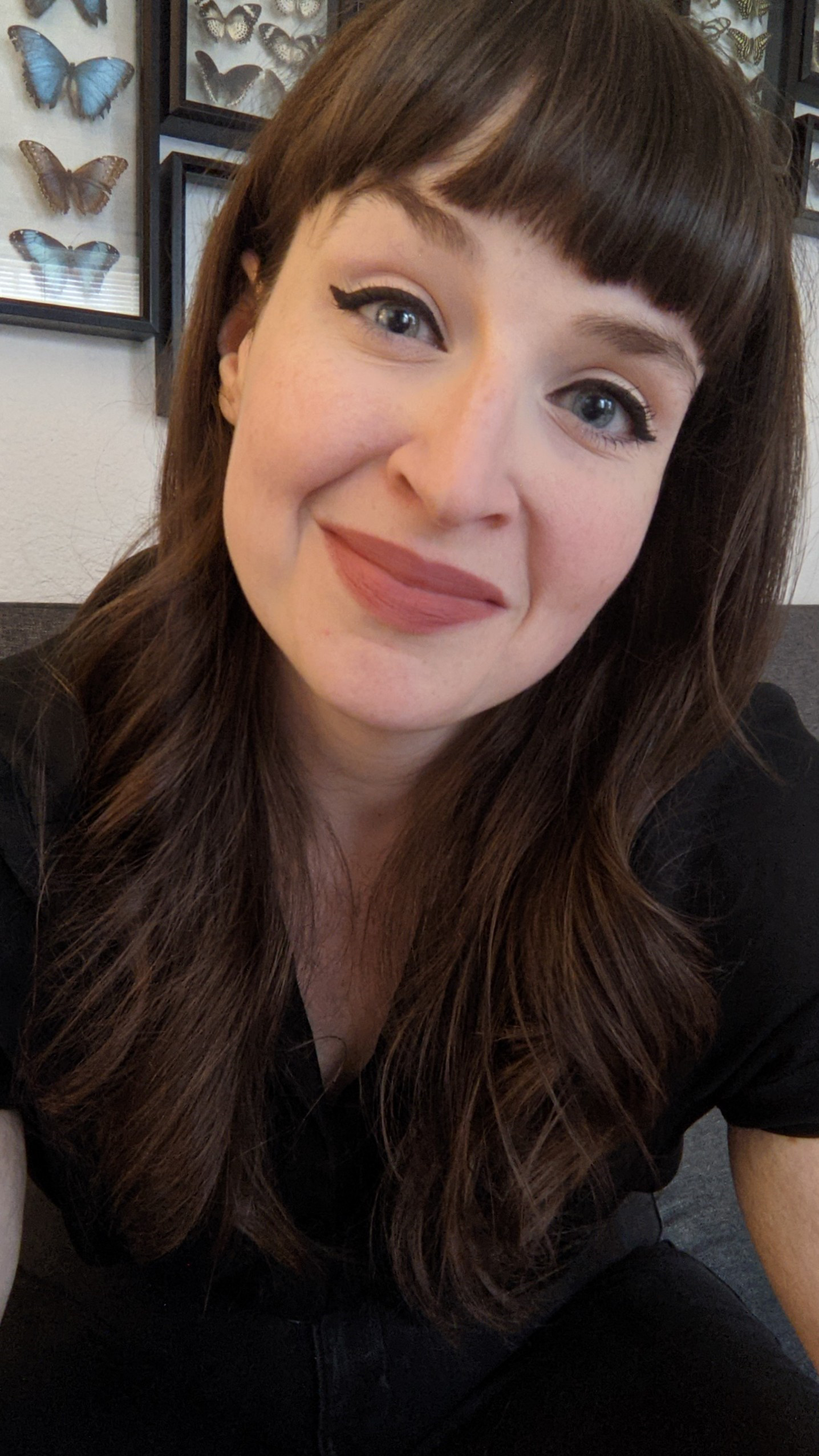 Had things worked out as she dreamed coming out of college, Leslie Case would be spending Saturday nights in Studio 8H in New York City's 30 Rockefeller Plaza. You know, where Saturday Night Live is filmed. 

"That was the plan," she says, tongue mostly in cheek. She was a theatre performance major at the University of Central Missouri who moved to Kansas City after graduation and managed to land a few roles with local theatre companies. She also performed with several old classmates in a sketch comedy group, BaconShake … until it disbanded.

She has no complaint, she says, that KC is as far as she got. Leslie ultimately landed at the Library, where she's in her ninth year as a crack audiovisual specialist. "I love it here," she says.

Come to a Library event, big or small, and it's skillfully set up. The sound and other technical details are ironed out. All easy peasy. Often, that's her handiwork. 

For the past three years, Leslie has primarily been assigned to the Library's signature evening speaking events. She also conjured up the projection lighting in Kirk Hall, as well as the animated banner across the home page of the Library's website, celebrating the Ralph Steadman art installation in 2019. And she engineered the Chiefs-themed projection lighting and video-screen projections at the Central Library and Plaza Branch going into the past two Super Bowls.

Leslie grew up a little less than three hours southeast of the Plaza in Osage Beach, Missouri – lake country – where her mother Patty was an elementary school librarian. Leslie would help her shelve books, and that experience led her to look years later into available jobs at KCPL. An A/V opening seemed to fit. She had learned the nuts and bolts at UCM, where performance majors were required to learn the technical side and vice versa.

Still, she says, "I think what has helped me most in this position is having the performance background. I think I'm much more equipped to anticipate what our presenters want and need."

Frequent nighttime work at Library events now leaves little to no time for theatrical work, at least outside the Library. Leslie occasionally has worked her love of cosplay into her job, by request, channeling Angelina Jolie as Maleficent at the Plaza Branch's first Cosplay Ball in 2015 and embodying characters from Xena-Warrior Princess to the Jane Foster Thor at various events since then.

Ask to see pictures of her as the bewitching and deadly Martian girl of Mars Attacks!