Are you a fan of book clubs but can never find one that meets when you are free? Or maybe you have always wanted to play the guitar but couldn't find a teacher. Perhaps you are just looking for an educational app to help your child with reading.

The Kansas City Public Library has recently added several new resources that might be exactly what you are looking for.

Find more digital apps and services at our Digital Branch. Need a library card? Get one today!
---
Whenever Book Club
The Whenever Book Club is a book club that meets virtually via message boards, so you can make it work with any schedule.

"It's a book club built for busy people who still want to talk books with other readers," says Diana Platt, the Library's virtual resources librarian in the collection development department. "Finally finish the chapter at 2 a.m.? That's not too late to rave (or rant) to your fellow readers."

Join the Whenever Book Club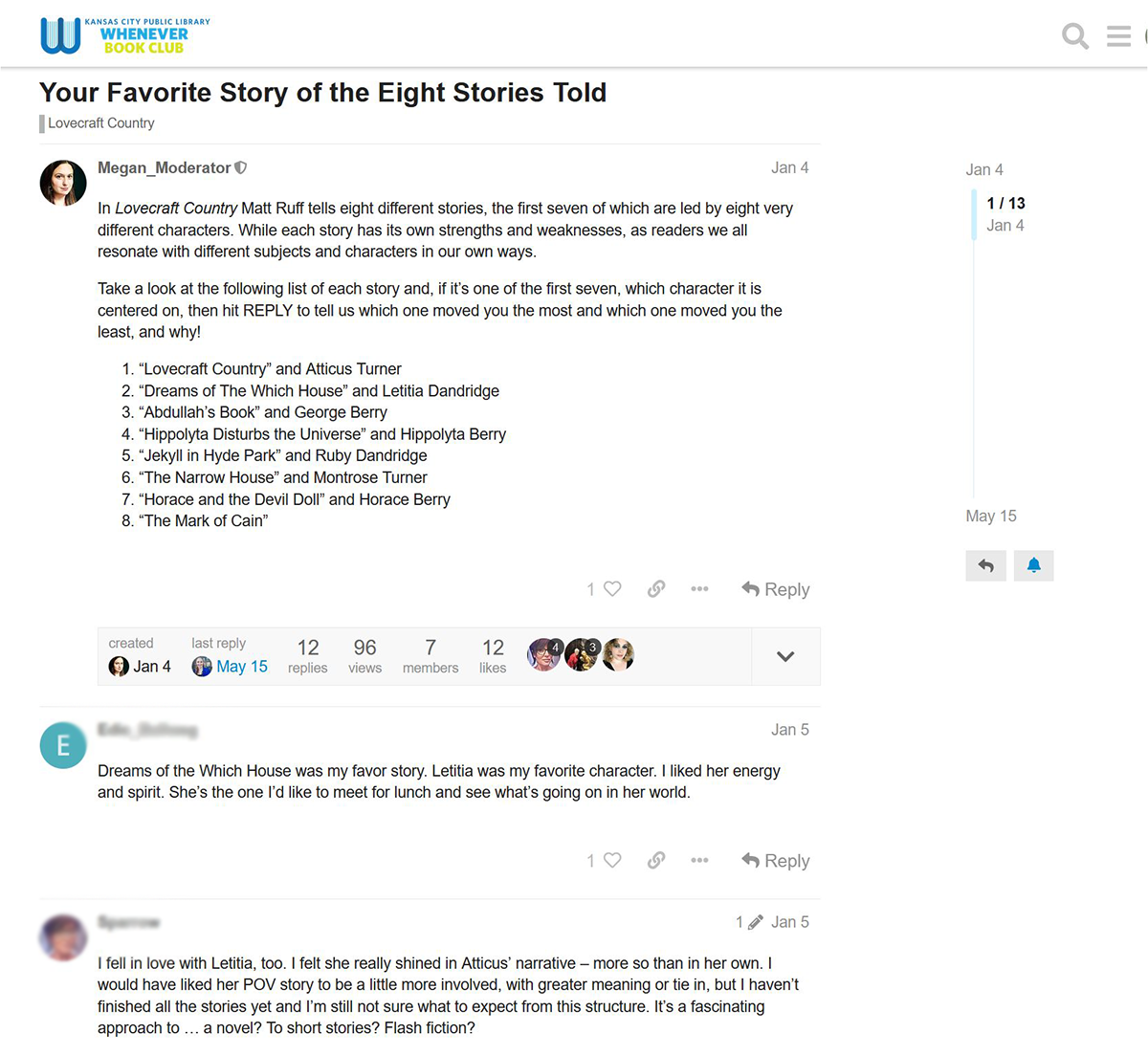 The Whenever Book Club offers prompts and questions to participants, which sparks conversations in comment threads.
---
ArtistWorks.com
Musical types will love having access to ArtistWorks.com through the Library.

"It's not always easy to find a teacher who suits your needs, but with ArtistWorks, the teacher is at your fingertips whenever you want it," says Platt.

Simply download the Libby App from OverDrive, log in with your library card and pin, then select "Extras" from the list of genres. You will be granted free access for 30 days. You can renew as often as you like and always at no charge.

ArtistWorks provides video lessons from Grammy-Award winning musicians. There is something for everyone. Whether you are just starting out or if you have been playing for years.

About ArtistWorks   |   About Libby from OverDrive
Get the Libby app:   Apple  |  Android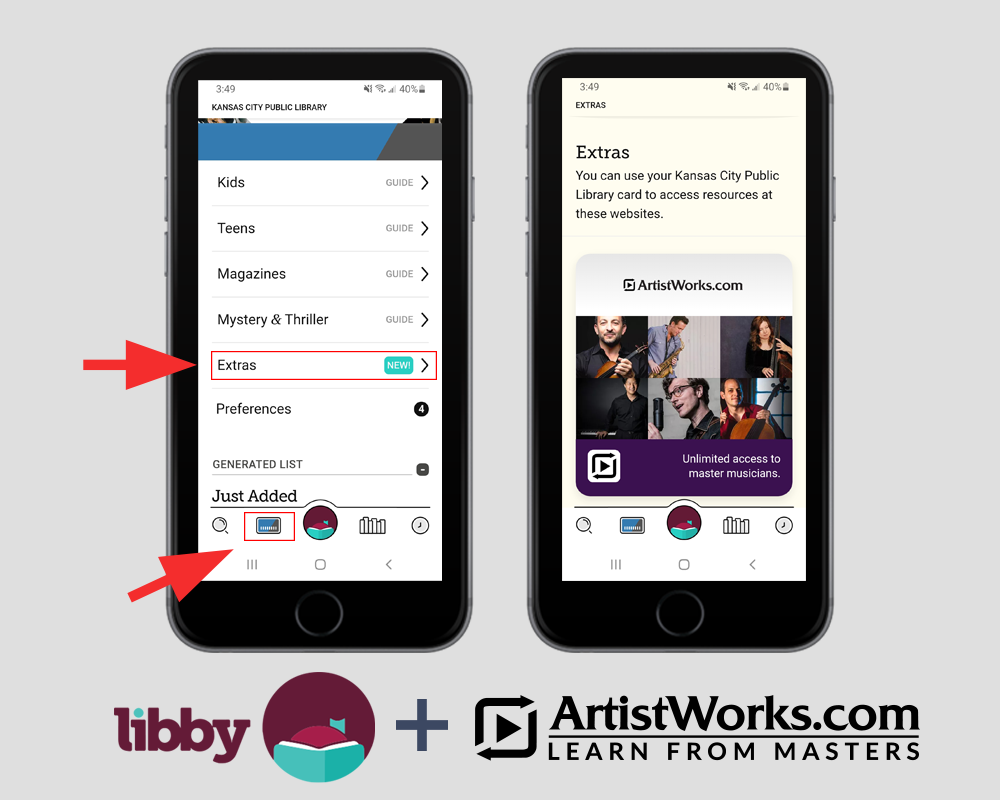 Using the Libby App, patrons can access ArtistWorks and other great services for free.
---
iVox
For parents looking for a fun, educational app for your child, the Library has added iVox, a delightful new app that turns picture books into 3D adventures.

"Children will love watching the pictures in their favorite books move while the narrator reads to them, helping with reading comprehension and literacy," says Platt.

The iVox app is available in your app store and requires a library card and pin to access.


About iVox
Get the app:  Apple  |  Android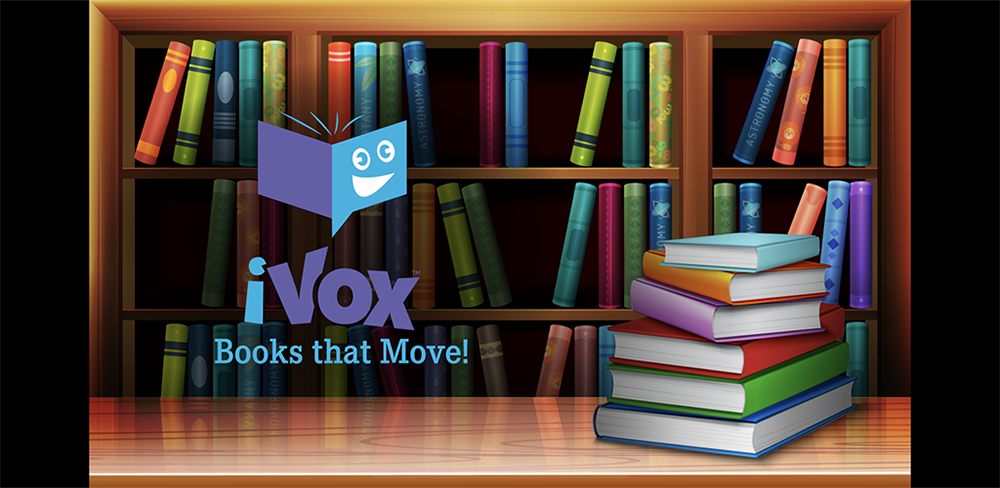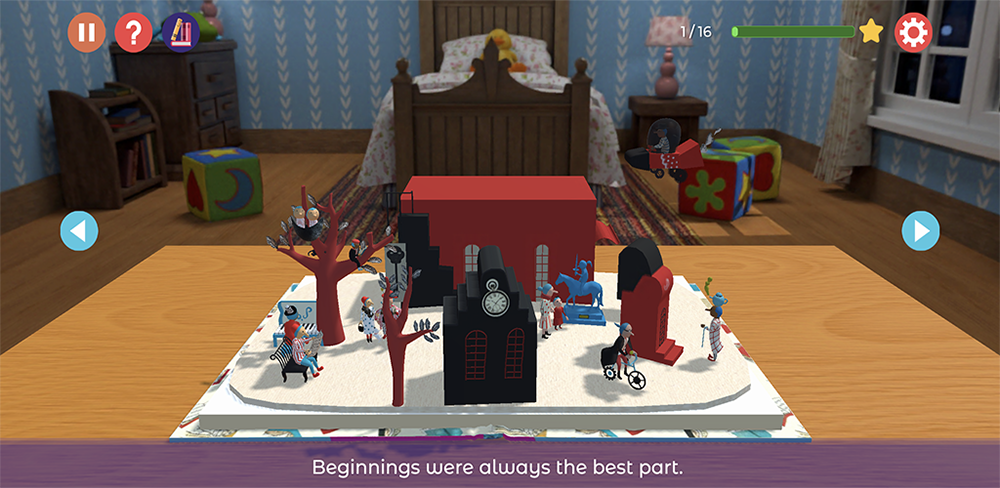 ---