Last modified:
Friday, September 18, 2020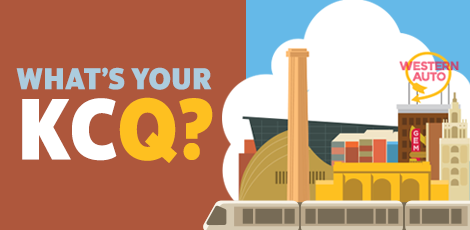 "What's your KC Q" is a joint project of the Kansas City Public Library and The Kansas City Star. Readers submit questions, the public votes on which questions to answer, and our team of librarians and reporters dig deep to uncover the answers.
Have a question you want to ask? Submit it now »
Dan Kelly
Ardie Davis has written the book on Kansas City barbecue. Several of them in fact.
But the man who is a proud promoter of our town's trademark food also has civic pride when it comes to Roeland Park, where he has lived for more than 40 years. As such, he and other locals have taken up the cause of improving Cooper Creek Park, a small park in the southeast corner of this Johnson County town.
"It's one of the few natural habitats we have in the city," said Davis, whom The Star has named a Kansas City Barbecue Legend.
As part of the Cooper Creek project, which includes removing invasive plants, the group would like to install a sign honoring the namesake of the linear park that serves as a gateway to Roeland Park — beyond saying it was named after the creek that runs through it, of course.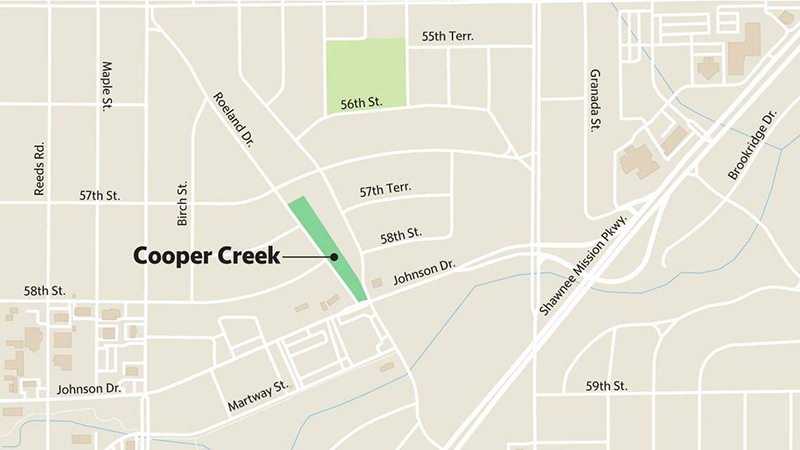 Kansas City Star
Problem is, the history of Cooper Creek was a mystery to the group, and Davis' efforts to find answers proved fruitless. So he turned to "What's your KCQ?" — The Star's series with the Kansas City Public Library that answers readers' queries about our region.
And this time, KCQ is turning to readers for help as well.
Davis provided a few leads, including the results of an inquiry to the staff at the Johnson County Museum, but the mystery remained stubborn. Jeremy Drouin, manager of the Missouri Valley Special Collections at the Kansas City Public Library, also came up empty except for a 1912 map.
Roeland Park's website provides a 100-page history that includes no mention of how Cooper Creek or Cooper Creek Park got their names. It reveals no historical figures or long-term residents named Cooper, nor any mayors. The list of City Council members includes a Roger Cooper, but he served during 2001-06 and indicates he has no ancestors who might have been around when the creek was named.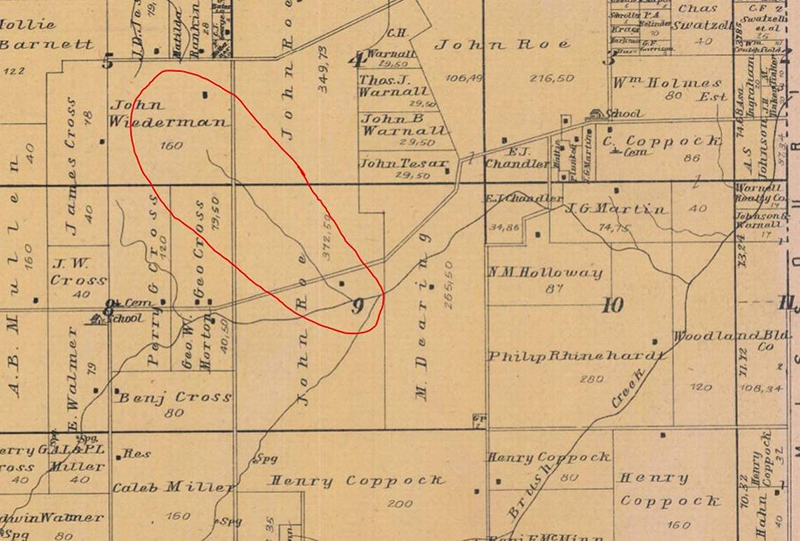 1902 plat map. WWW.JOCOGOV.ORG/MUSEUM
The naming timeline is another conundrum. The creek shows up on maps dating from 1874 to 1922, but with no name attached. Roeland Park, which lies in northeast Johnson County and borders Wyandotte County, wasn't incorporated until 1951.
Old plat maps show the creek lying in Mission Township, with no properties in the area belonging to anybody named Cooper. Henry Coppock was a major landowner in the area, however. Could the creek's name of Cooper have somehow evolved from Coppock? If so, there is no record of it.
The earliest maps, in fact, indicate Johnson County had not a single landowner named Cooper, although an S.V. Cooper showed up in far-south Aubry Township on an 1886 map. Not a likely candidate for the naming of a creek many miles away.
Somewhat closer to our enigmatic creek were several Coopers — including the distinguished-sounding Lycurgus Cicero Cooper — in the Olathe area in the late 18th century, according to a search on Find A Grave. But Ancestry.com provided no links between any of them and the area where our creek runs.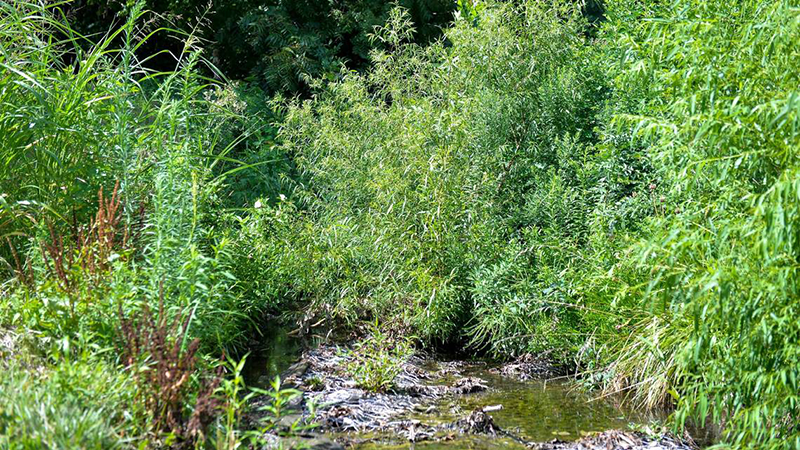 Cooper Creek makes a brief appearance at Cooper Creek Park, off Johnson Drive in Roeland Park. Kylie Graham KYGRAHAM@KCSTAR.COM
Cooper Creek, by the way, runs only a mile-and-a-half, eventually flowing into Brush Creek, then onto the Blue River. Most of it, except for the portion in the park, now runs underground.
Davis lives down the block from the park, which lies off Johnson Drive between Roeland Drive and Ash Drive, is about 130 feet wide and 900 feet long and borders 10 backyards.
"Every spring, a family of ducks shows up," he said. "It's a nice little natural treasure."
The treasure has been known to turn into a roaring monster, however.
The Star's only mentions of Cooper Creek relate to its tendency to flood and to efforts at controlling the storm runoff. In September 1961, a Star story said the Mission City Council wanted to establish a Cooper Creek drainage district to tackle the flooding problem. The creek begins in Mission before flowing into Roeland Park.
The story said, "Several residents voiced concern over the advisability of sending the water into Roeland Park." Mission Mayor Sylvester Powell Jr. responded, "I don't think we'll have any problem there."
Umm, not so fast.
Restraining orders, injunctions, protests and petitions clogged that pipe dream.
Seven years later, Roeland Park and Mission residents still were bickering over the Cooper Creek storm drainage project. That was after a June 12, 1966, flood had sent water surging in the front doors and out the back doors of several homes in both cities.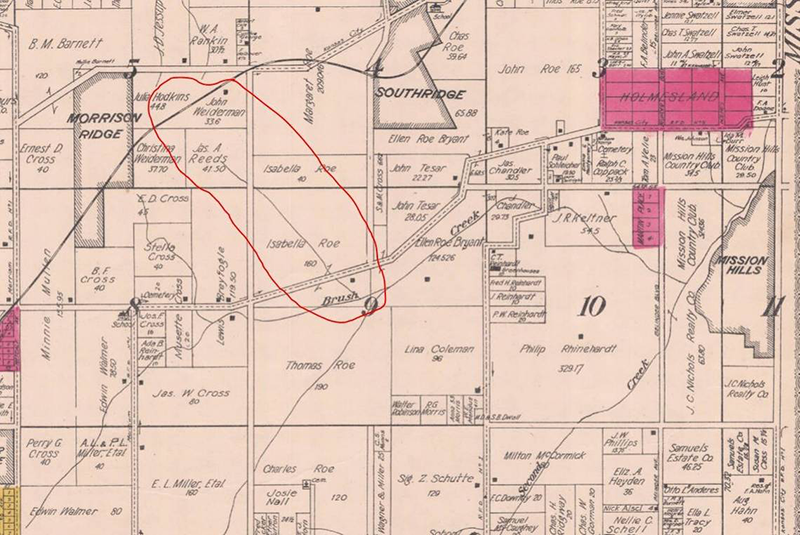 1922 plat map. WWW.JOCOGOV.ORG/MUSEUM
Some improvements were made, but as recently as 2006 and again in 2012, Roeland Park's City Council was still seeking solutions.
If nothing else, the flood and drainage stories tell us that Cooper Creek had its name by 1961. But that doesn't help us find that name's origin.
It's worth noting that there are many Cooper Creeks around, including in Hot Springs, Arkansas, and Centerville, Iowa. Closer to home is the Cooper Creek in Missouri's Henry and St. Clair counties. Did settlers relocate to Johnson County from one of those areas and bring the name with them?
Probably not, but we're getting desperate here.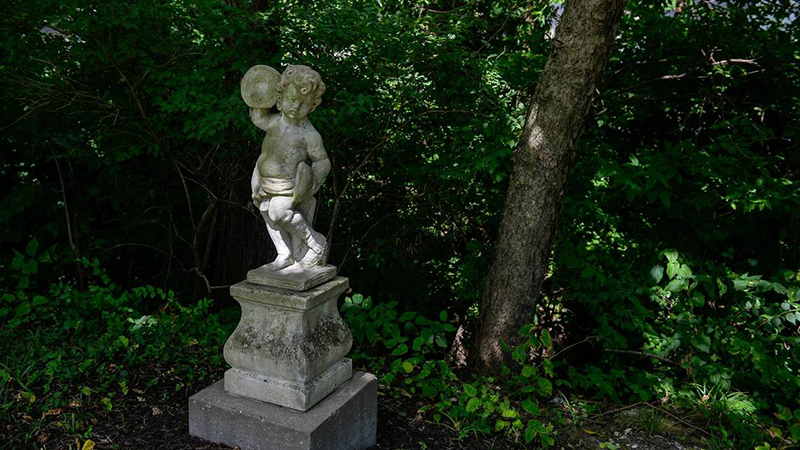 A bit of art in Cooper Creek Park. Kylie Graham KYGRAHAM@KCSTAR.COM
Perhaps the solution lies in the name itself.
A cooper is a person who makes and repairs barrels and casks, and it was a fairly common profession in the 19th century when Johnson County was settled. Is it possible a cooperage operated on or near the creek, and that's where the name came from?
Again, it might sound like a stretch — until you look into the history of the family that owned most of the land where the creek ran.
John Roe, after whom Roeland Park was named, operated a large farm that no doubt would have required a lot of barrels, which were used for the storage and shipping of a multitude of products.
Moreover, Roe came from Ireland, near Dublin, where the Roe name was (and still is) synonymous with Irish whiskey. So maybe he or another family member had a background in the cooperage end of the distillery business.
Unfortunately, such supposition is the best we've got. Our story of Cooper Creek has few definite answers but plenty of perhapses and maybes. Here is one more:
Perhaps a KCQ reader has knowledge or insight into Cooper Creek's history. If so, please contact dkelly@kcstar.com so we can provide an update.
Submit a Question
Do you want to ask a question for a future voting round? Kansas City Star reporters and Kansas City Public Library researchers will investigate the question and explain how we got the answer. Enter it below to get started.