Presented in conjunction with the Library's Big Read 2022, the exhibition The Heart Is a Fist: Contemporary Art From Haskell Indian Nations University includes paintings, prints, drawings, and sculptures by Indigenous artists from across what we currently call the United States. The title comes from U.S. Poet Laureate Joy Harjo's poem "Break My Heart," in which she writes, "The heart is a fist / It pockets prayer or holds rage."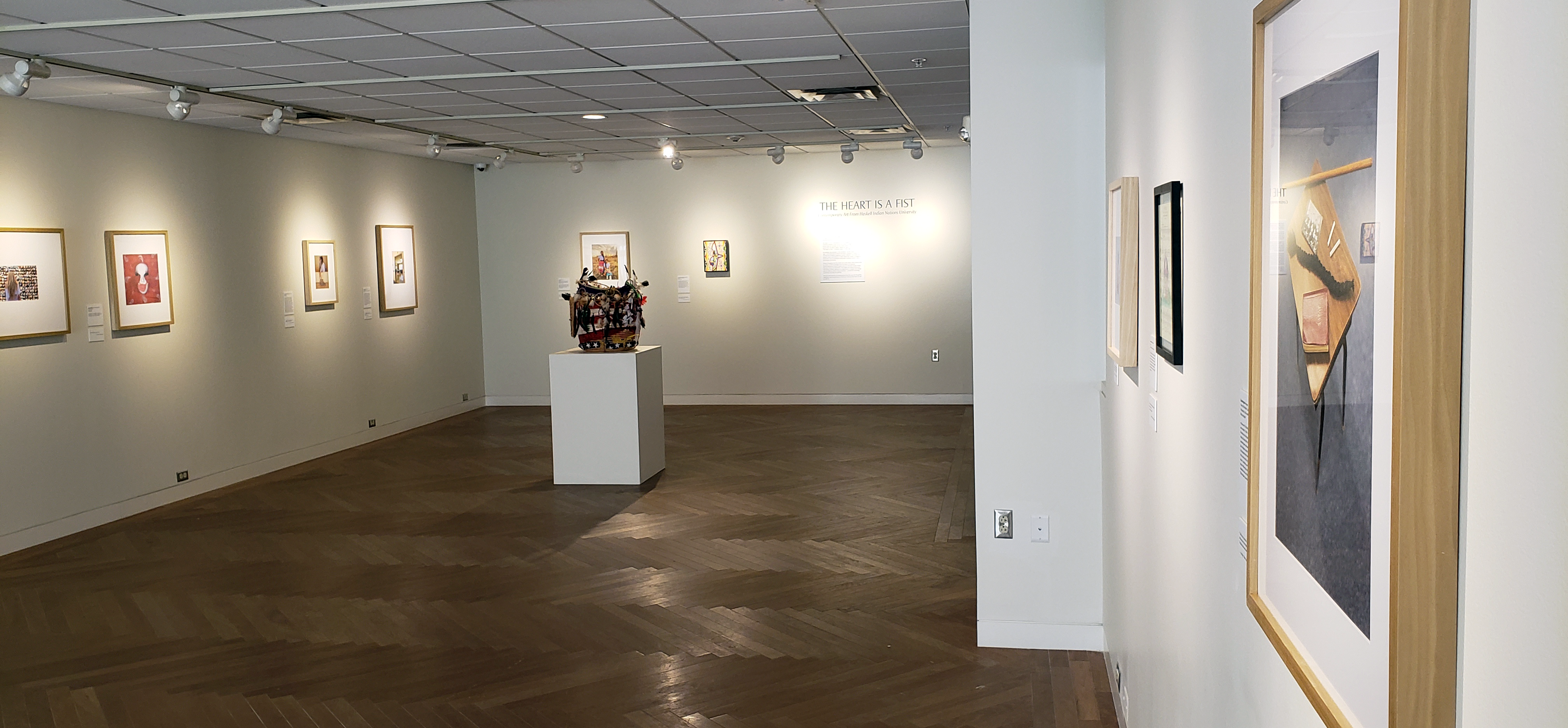 The exhibit on display in the Central Library's Guldner Gallery.
Accordingly, artworks in this exhibition "pocket prayer" and "hold rage," some featuring the blood-red hand of solidarity in support of missing and murdered Indigenous women (MMIW). The works also present careful examinations of other issues that are of heightened importance to Indigenous Americans, such as ancestral connections, boarding schools, native stereotypes, and humor.
While most of the students who contributed to the exhibition self-identify as artists, several created works of art for the very first time. Distinctions between artist and non-artist, student and professional, dissolve during the viewing. This collection is a testament to the rigorous nature of the arts and culture curriculum at Haskell Indian Nations University; the art's meaning, character, and emotional significance are conveyed with great skill and confidence.
On Wednesday, May 25, 2022, a panel of artists featured in the exhibition, including Molly Adams, Mia Chamberlin, and Yvonne Trujillo, will share insights into their creative processes, techniques, and inspiration. David Titterington, the adjunct professor of art at Haskell who facilitated the exhibition, will also join the discussion. Kreshaun McKinney, the Kemper Museum of Contemporary Art's director of learning and engagement, will moderate.
In her artist statement, Chamberlin writes: "Native American issues need to be broadcast to the world and not hidden. We need more people to help fight with us and understand the struggles we go through. Commonly, people around the world think of Native Americans as mythical creatures, or that all the 'real' Indians are gone. Due to this ignorance, people do not know the challenges we have faced and continue to face today."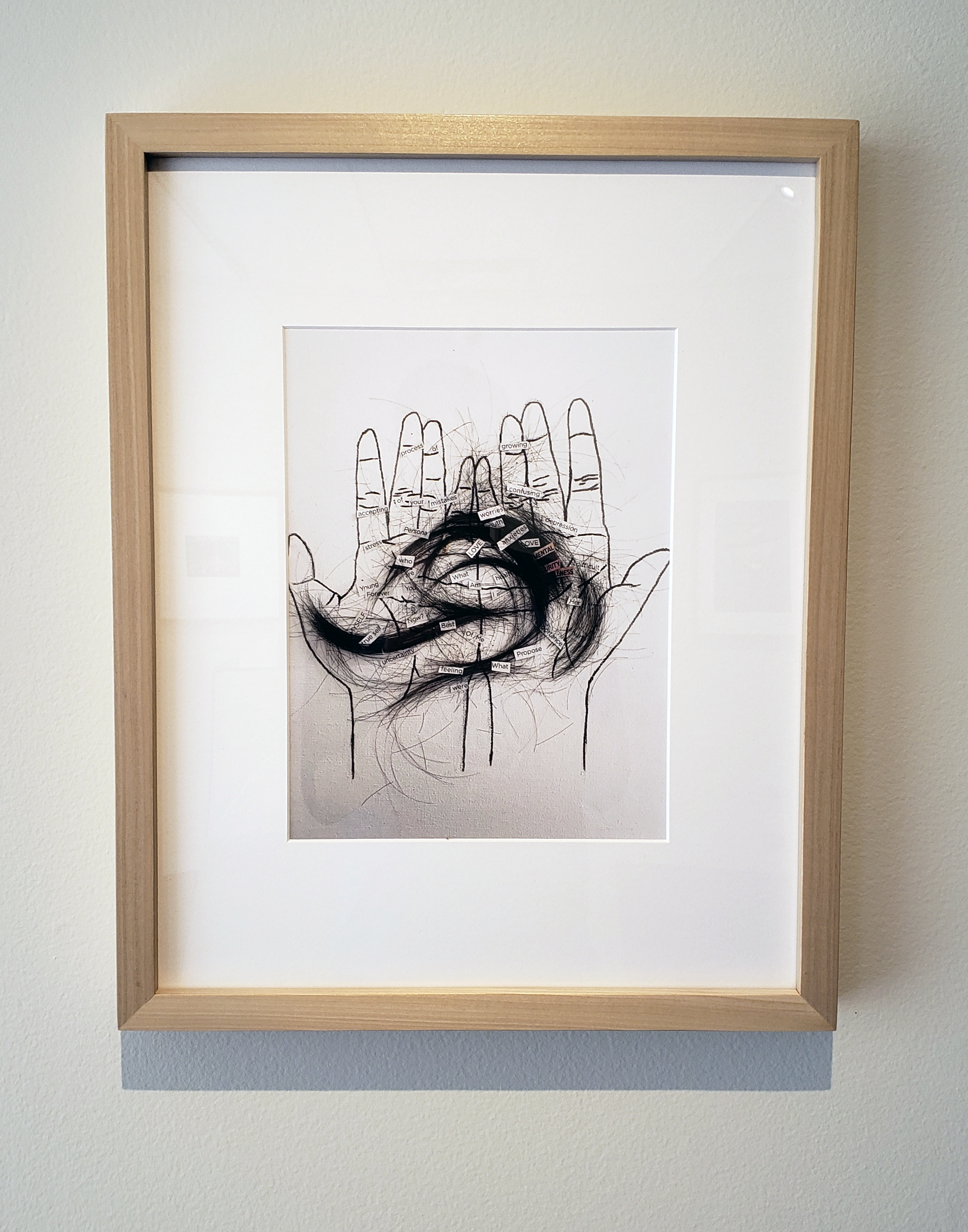 Kaya Friday's "Words Full of Hair" explores the meaning of hair cutting in her Northern Arapaho heritage.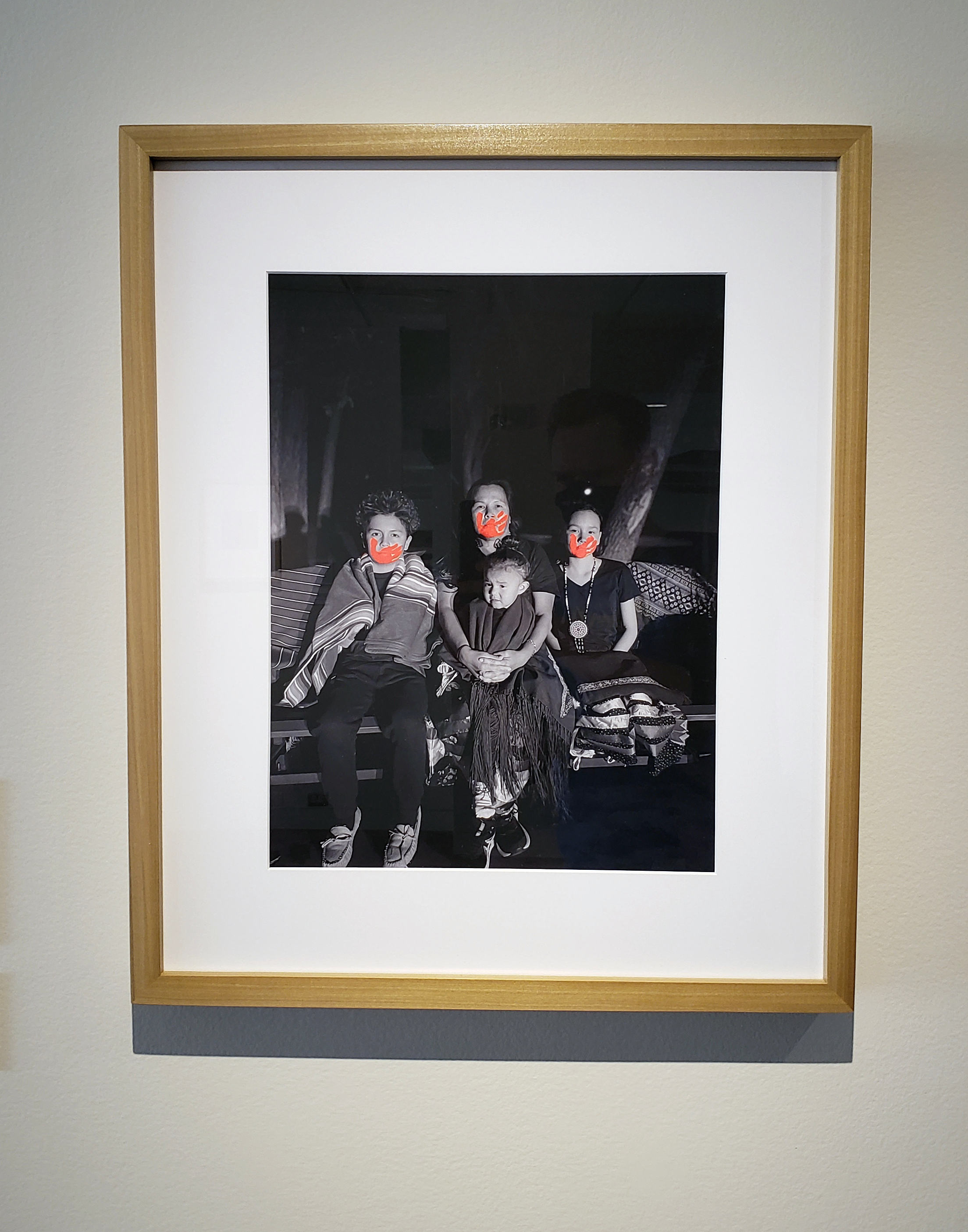 "ACKNOWLEDGE THIS" by Arianne Green honors missing and murdered Indigenous people.
The voices of young, Indigenous artists, poets, musicians, and other luminaries are crucial to how we navigate our collective present and build a more just, sustainable, and compassionate future. This exhibition and the accompanying text lead the way to thoughtful meditation and remembrance of American histories that haunt as well as exalt us.
 
---
On display through Sunday, May 29, 2022
Central Library, 14 W. 10th St.
Guldner Gallery, First Floor
Wednesday, May 25, 2022 
Reception: 5 p.m.  |  Program:  6 p.m.
Central Library, 14 W. 10th St. 
Helzberg Auditorium, Fifth Floor