Post date:
Friday, December 17, 2021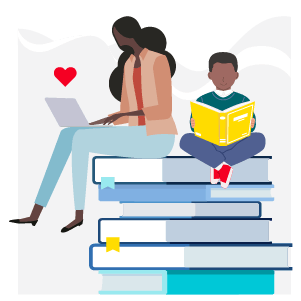 The Kansas City Public Library has a long history – nearly 150 years – of showing up for our patrons through good times and difficult ones.  
We are more than just books. We are a lifeline for so many who are finding their way through the uncertainty of the pandemic, unreliable access to resources, and the myriad stressors of everyday life.  
The Kansas City Public Library offers something for EVERYONE.  
Throughout these challenging times, we have listened closely to our patrons and adapted accordingly.  
We know that many people in our area face barriers to transportation, so in the coming year we'll add two bookmobiles to our fleet. A total of four mobile libraries will allow us to expand our youth programs and increase the amount of Library materials we share with nursing homes and preschools. 
We also understand that digital access is not guaranteed for all members of our community. In the new year, we will expand our digital offerings by adding 1,200 WiFi-connected tablets to circulate to community members in need.  
See our progress toward closing the digital divide and meeting broad community needs in the 2021
Annual Impact Report
.    
Please consider making a gift today to support Library services that are essential to the lives of so many Kansas Citians.  
Your gift is not only vital to the Library but also to the many Kansas Citians who benefit from – and rely on – our resources and services.   
GIVE A GIFT TO THE LIBRARY TODAY