Last modified:
Wednesday, September 2, 2020
Check out this feature in
The Pitch
on our popular
Dial-A-Story
program, which has seen usage triple during the pandemic and become a model for library systems across the country.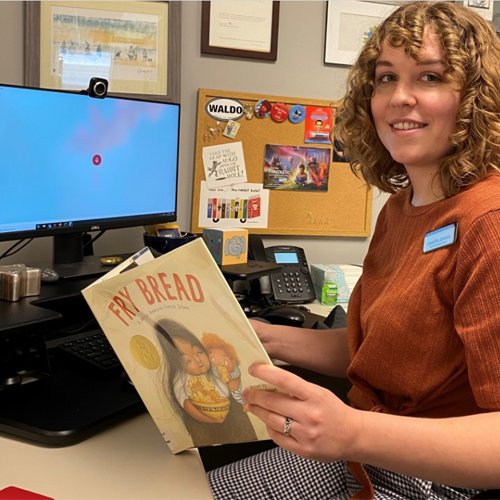 If your kid wants to hear a story, but you're on a Zoom call, and he's already had enough screen time for the day. What do you do? The Kansas City Public Library has the answer: Dial-A-Story. The program has been around at least 30 years, but it's seen an extra surge of popularity with the pandemic.
On its face, the program is simple. The library puts a recording of a children's book up so that anyone can hear it by dialing (816) 701-3456.
"The stories we do are all related to picture books or very simple stories. We know attention span isn't all that long," said Crystal Faris, director of youth and family engagement for the library. "Our goal is to have another method for families with young children to have a story in their lives."
READ MORE  |  DIAL-A-STORY