As part of the Library's invaluable team of teen volunteers and interns over the summer, 17-year-old Brayden Lyons drew up and directed a Workshop Wednesday art event, Face Maker, for elementary-age youth at the Central Library. He reflects on his experience.
---
By Brayden Lyons
This is the first time I've led a program, and I originally got the idea for this event from my job working at a children's museum. I wanted kids to create faces with different colored parts. For example, they would draw and cut out the eyes from a green piece of paper, the nose from red paper, the mouth from pink paper, the ears from blue paper, and a hat from purple paper. They then would take a piece of cardboard and glue the pieces to create a full face.
The materials needed were very basic: six different sheets of colored paper, a black Sharpie or other colored markers, scissors, glue, small paper bowls, and thin sheets of cardboard.
We set up tables for each kid to work on their own, giving them the materials they needed as they moved through each step. I also handed out example sheets and created a PowerPoint guide to different art styles they could be inspired by. First, they got the paper they wanted, then they drew on it, cut it out, and glued it. After their project was finished, they were able to take it home.
Overall, it was very cheap and easy to organize. It took about 20 minutes to set up the room, but with the help of other participants, we were able to do that pretty swiftly. Approximately eight kids showed up to participate, and the other teen volunteers and I were able to assist all of them properly.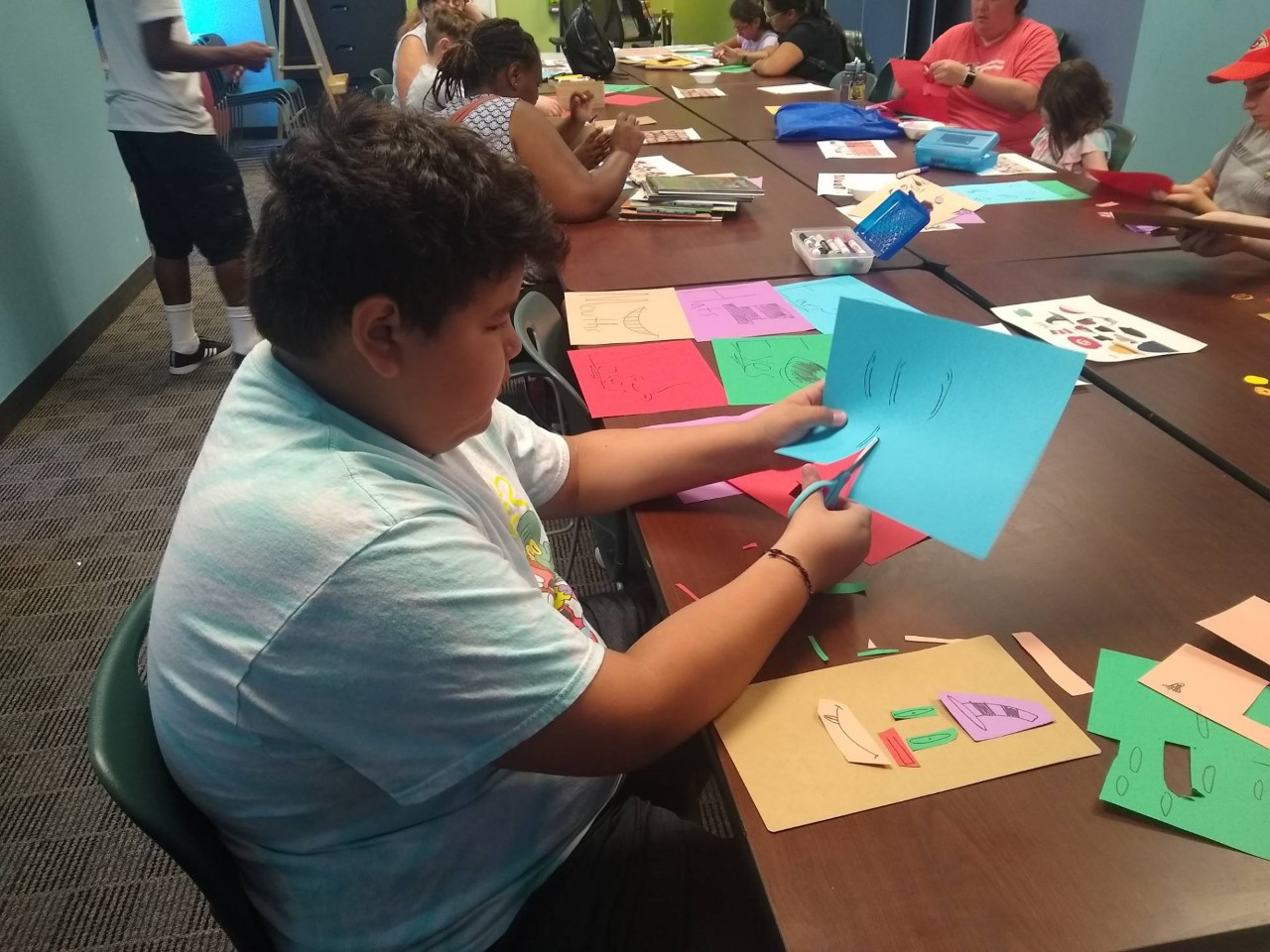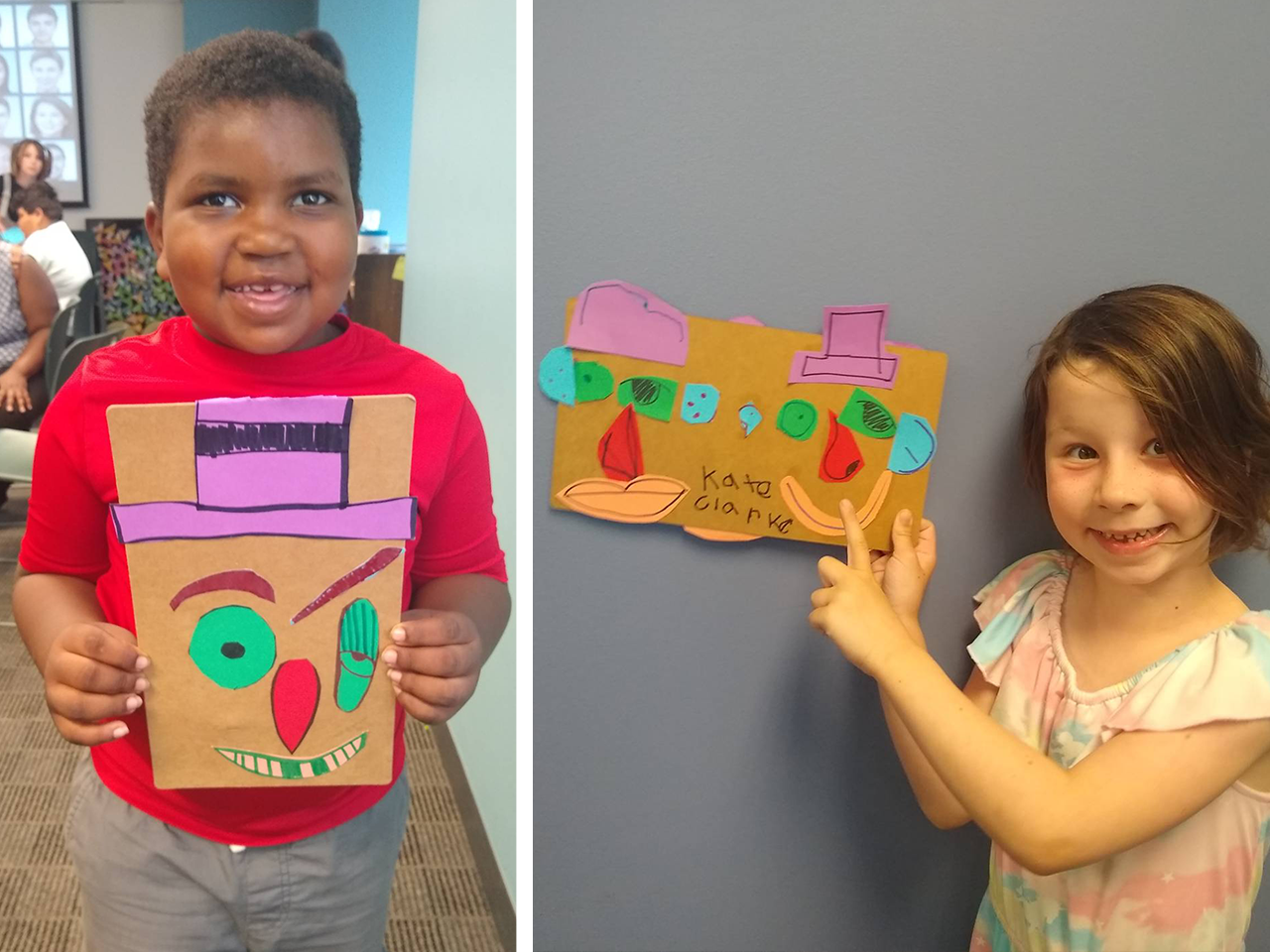 Lessons Learned
While setting up the program was easy, there were a lot of surprises I had to manage. One of the first was my mistaken idea that it was going to be like a classroom of kids I would teach all at once. Instead, children and parents were able to come into the room and participate whenever they wanted. I had to explain each step of the program more times than I thought I would, which led me to panic a little bit. But after about the fourth kid, everything was running somewhat smoothly.
This ended up changing a majority of my original plans, which were centered around the kids cooperating with one another. I understood that it would be challenging if some came in late. Getting new kids up to speed while trying to keep all of them working together could end up confusing most of them.
After the program, I was pretty confident in myself due to how I was able to adapt. The support and cooperation of the teen volunteers and Library staff definitely helped me when it came to concepting ideas, and the program ended up going more smoothly than it otherwise might have.
If I were to do this again, I likely would keep it just as simple. The main problem was me overpreparing for an environment I wasn't used to. I now know that I need to be ready to adapt to immediate situations when hosting programs. There may be things I wasn't anticipating.
Overall, I felt like everyone did a great job, and this has made me more willing to participate in creating more art-oriented programs for kids in the future.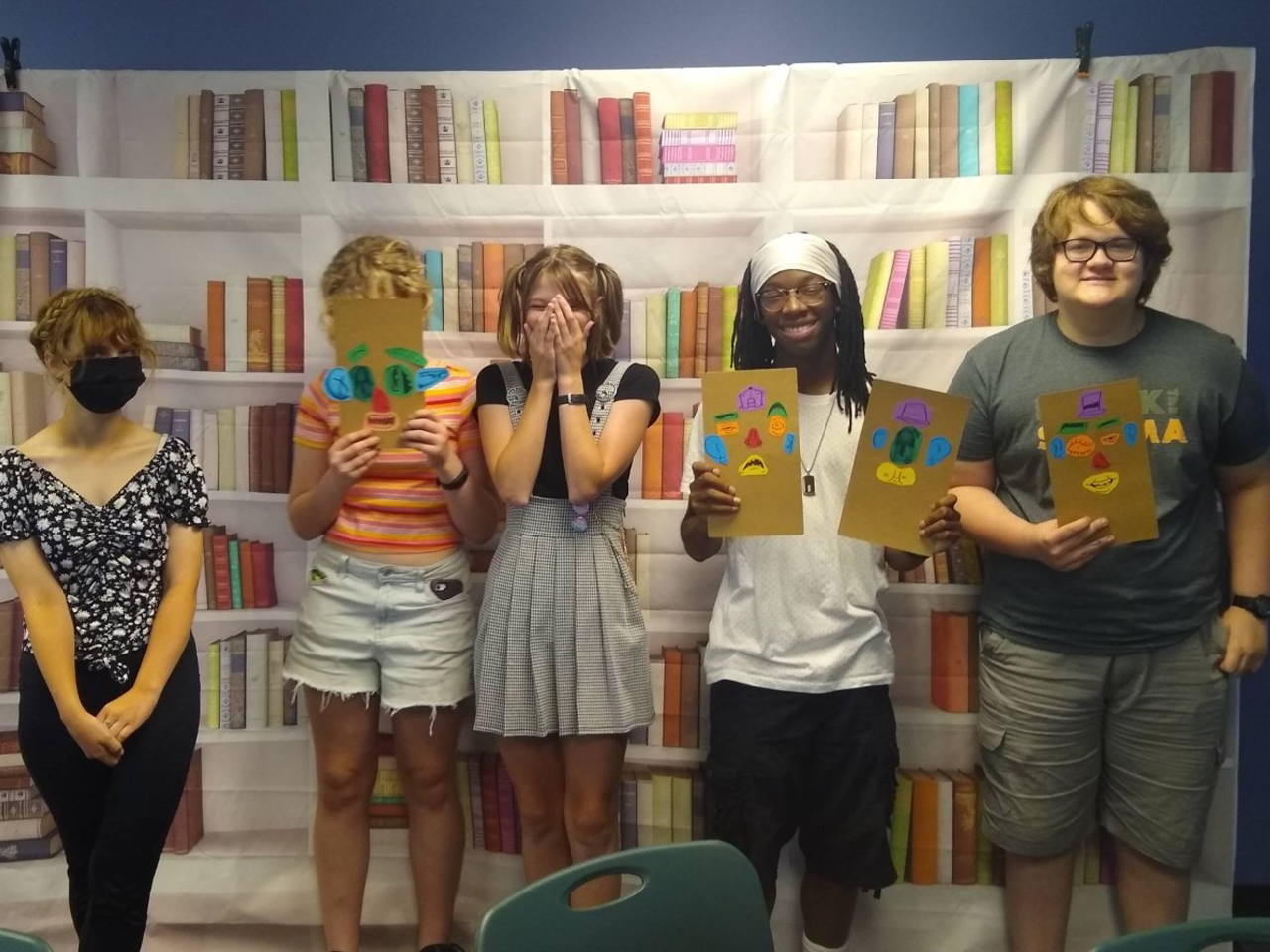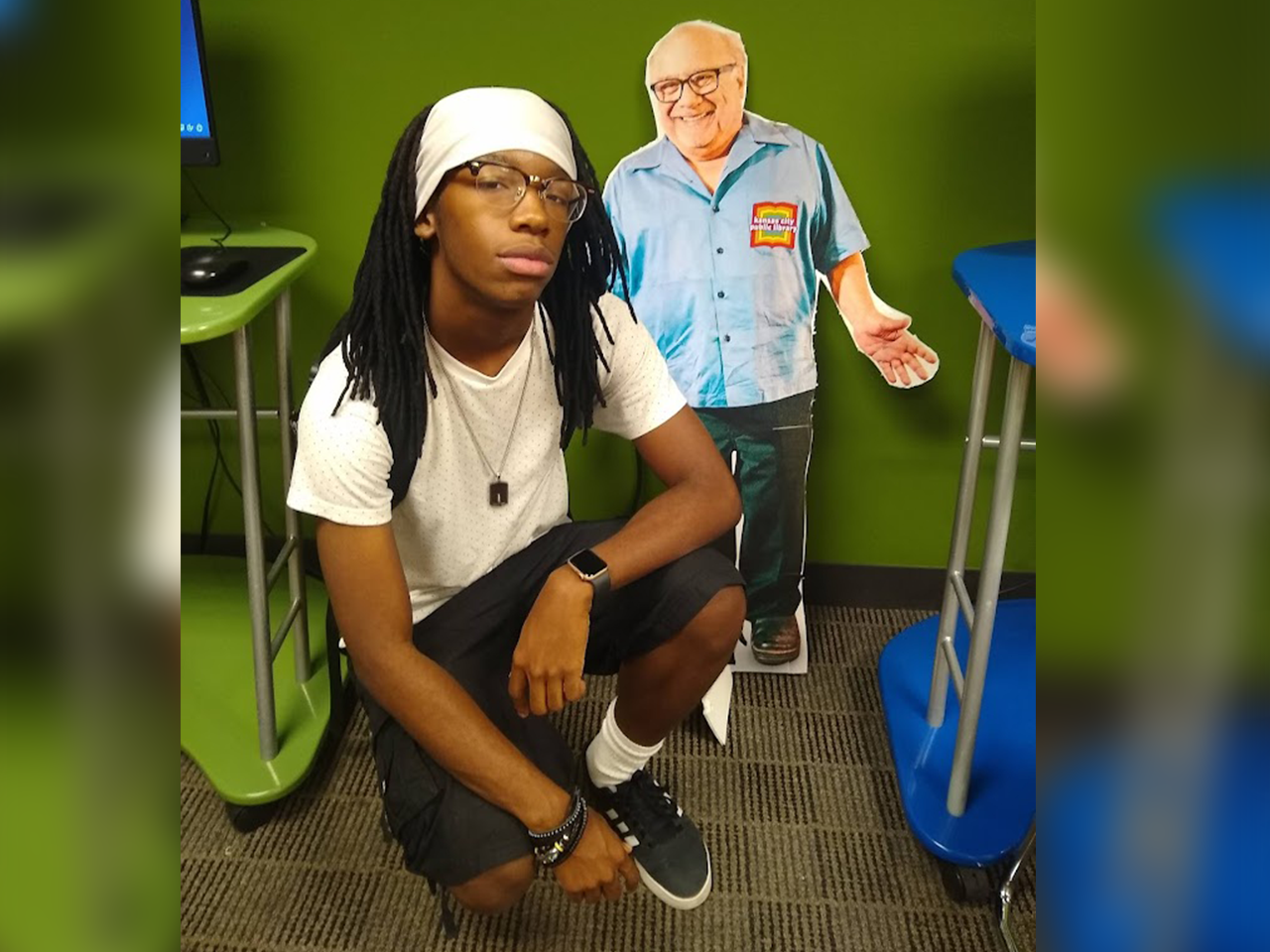 ---
Library note: Brayden (above right, with the cutout of Danny DeVito) began as one of our teen volunteers and, through hard and dedicated work, moved into a self-directed summer internship. He had raised the idea of the Face Maker event during the school year and, at our request, submitted a written proposal that happened to fit our 2022 Summer Reading program, themed Art Starts at Your Library. Brayden fleshed out his plan for the program, gave it a test run at home, created the materials and a handout packet, directed seven teen volunteers in the setup, managed the event itself in mid-July, and oversaw cleanup. If anything, he understates his initiative and self-direction in this reflection.