Post date:
Thursday, January 7, 2021
In the wake of the unprecedented events in our nation's capitol on January 6, 2021, having access to the latest updates and information is extremely important. To help you navigate the news, the Library offers a number of free resources that let you keep track of what's happening in the world. Your Kansas City Public Library card unlocks access to journalism from local, national, and international sources – without paywalls or subscriptions, on your computer, phone, or tablet, at any time.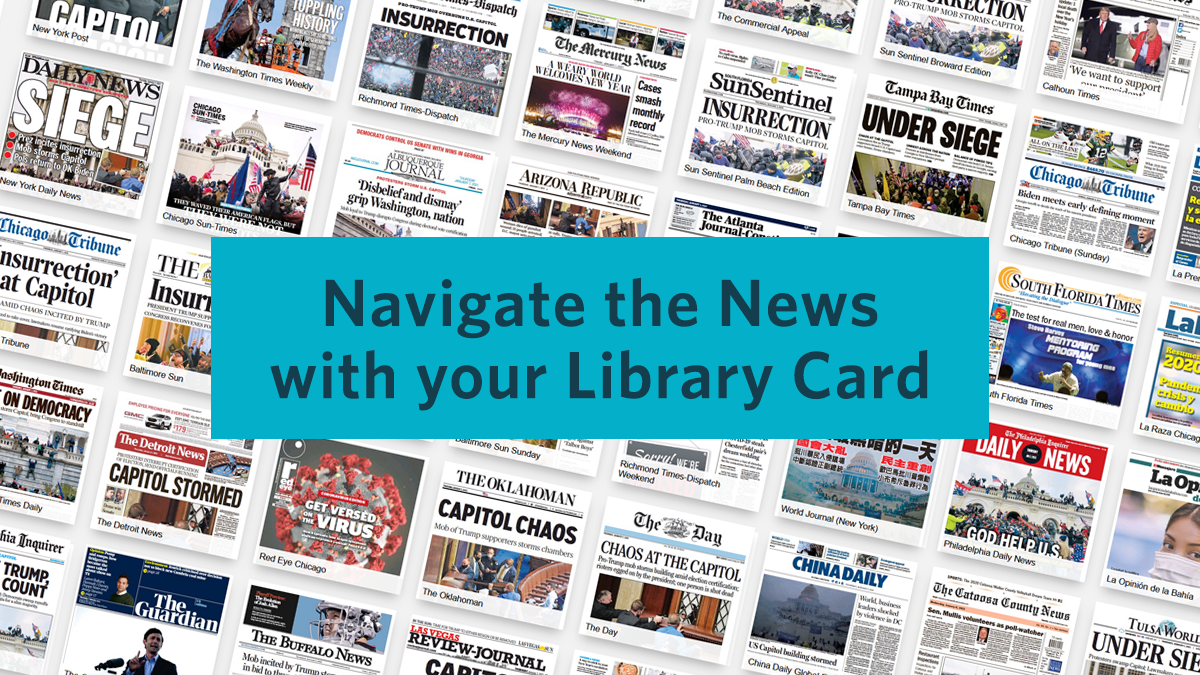 Below are a few select news services and resources available to cardholders. Don't have a library card? Get an eCard for immediate access to our digital collections.