Post date:
Wednesday, September 1, 2021
Two decades ago – on September 11, 2001 – nearly 3,000 people lost their lives in the deadliest terrorist attacks in history.

This year, thousands of Americans of all ages and backgrounds will honor that sacrifice by participating in service projects, ranging from food drives and home repairs to neighborhood cleanups and disaster preparation activities. In many areas, volunteers will honor veterans, soldiers, or first responders by collecting donations, assembling care packages, and writing thank-you letters.

The KC Metro AmeriCorps and the AmeriCorps Seniors programs are coordinating service opportunities on Thursday, Friday, and Saturday, September 9, 10, and 11. Opportunities range from serving food to organized cleanups to arts and crafts.
Find volunteer opportunities and sign up today.
About the Library VISTA Project
The
Library VISTA Project
connects people to yearlong and summer national service opportunities. AmeriCorps members serve at the Library and local nonprofits to build their capacity to better serve the community. Library VISTA Project alums go on to become nonprofit and public sector leaders.  
---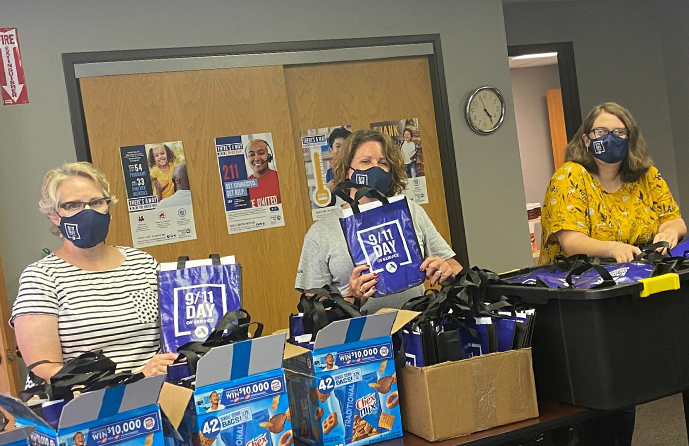 Beccah Rendall (far right), the Library's VISTA project specialist, works with AmeriCorps Seniors sponsors at the United Way of Greater Kansas City to prepare bags of masks, hand sanitizer, and other materials for Day of Service volunteers.