Post date:
Wednesday, November 10, 2021
Assisting patrons in all areas of their lives is what the Library loves to do. For the past month, patrons using the restrooms at all Library locations may have noticed a stash of free menstrual products.
The Library began a partnership in October with
Barrier Babes
, a local nonprofit that aims to be a "one-stop shop when it comes to sexual health resources," according to its website.  
Each month the organization will deliver 1,500 menstruation products for distribution to the Library's
10 locations
. All of those supplies are donated by people who want to make a difference in the lives of their fellow Kansas Citians.
And
through Tuesday, November 30, 2021
, patrons have the opportunity to give back. They can donate tampons, pads, and liners as part of Barrier Babes' "
Flowvember
" menstrual product drive — which is how the organization can distribute products to those who need them in the community.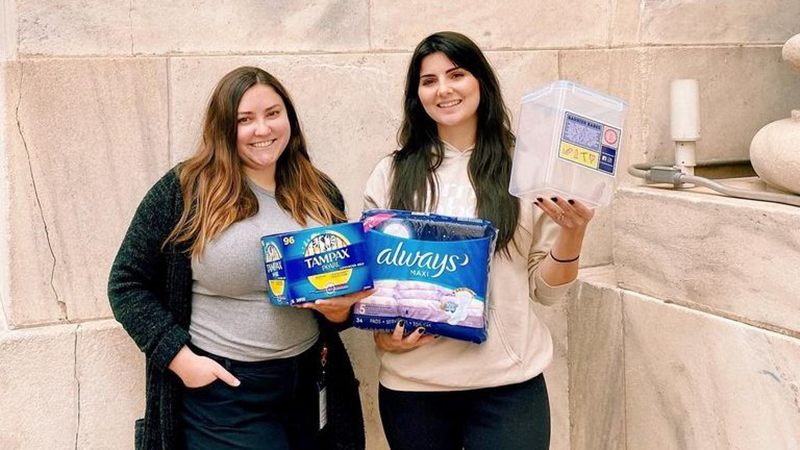 The Library began partnering with local nonprofit Barrier Babes in October 2021.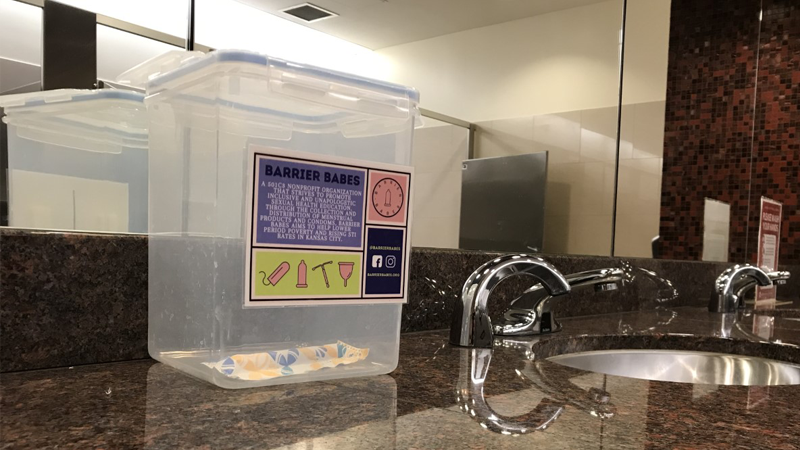 All 10 Library locations now offer free menstrual products in restrooms.
UNICEF
estimates a quarter of all human beings on Earth menstruate, yet menstruation continues to be stigmatized in every country making access to sterile menstrual products challenging or impossible for many.
Additionally, the
American Civil Liberties Union
found that the prohibitive cost of menstrual products keeps one in five American teenagers out of school each month. 
Community Engagement Librarian
Haley Lips
saw this need in our own community after she ran across a box of menstruation supplies moving offices in July at the Plaza Branch. 
"I put them in the bathroom because they weren't doing anyone any good sitting in a box on my desk," Lips explains.
The items were gone quickly, which she took as an indicator of a need among patrons. So, she started researching sustainable ways to fill that need. 
To participate, community members can drop off menstruation supplies at any branch through November 30. Individual items accepted as long as they are in their wrapper.
About Barrier Babes
|
Library Locations