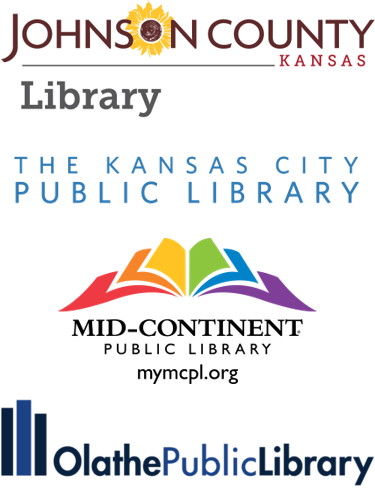 Granted, we're biased. But we think the Kansas City region is library-rich, boasting an array of great systems that further their pursuit of a common mission – free access to knowledge – by working together.
We're doing it again.
All metro-area libraries have operated under a reciprocal borrowing agreement for decades, permitting cardholders from one system to enjoy privileges at the others regardless where a patron lives. That has widened patrons' access to a multitude of regional and national collections.
In 2016, four public library systems – Kansas City, Mid-Continent, Johnson County, and Olathe – migrated to a common catalog platform called BiblioCommons, which streamlined the search, discovery, and account management experience for its users. The collaborative then introduced account linking, enabling patrons logged into one library's catalog to access their accounts at any of the others. It allowed easy, across-the-board access to checkouts, holds, and shelf searches.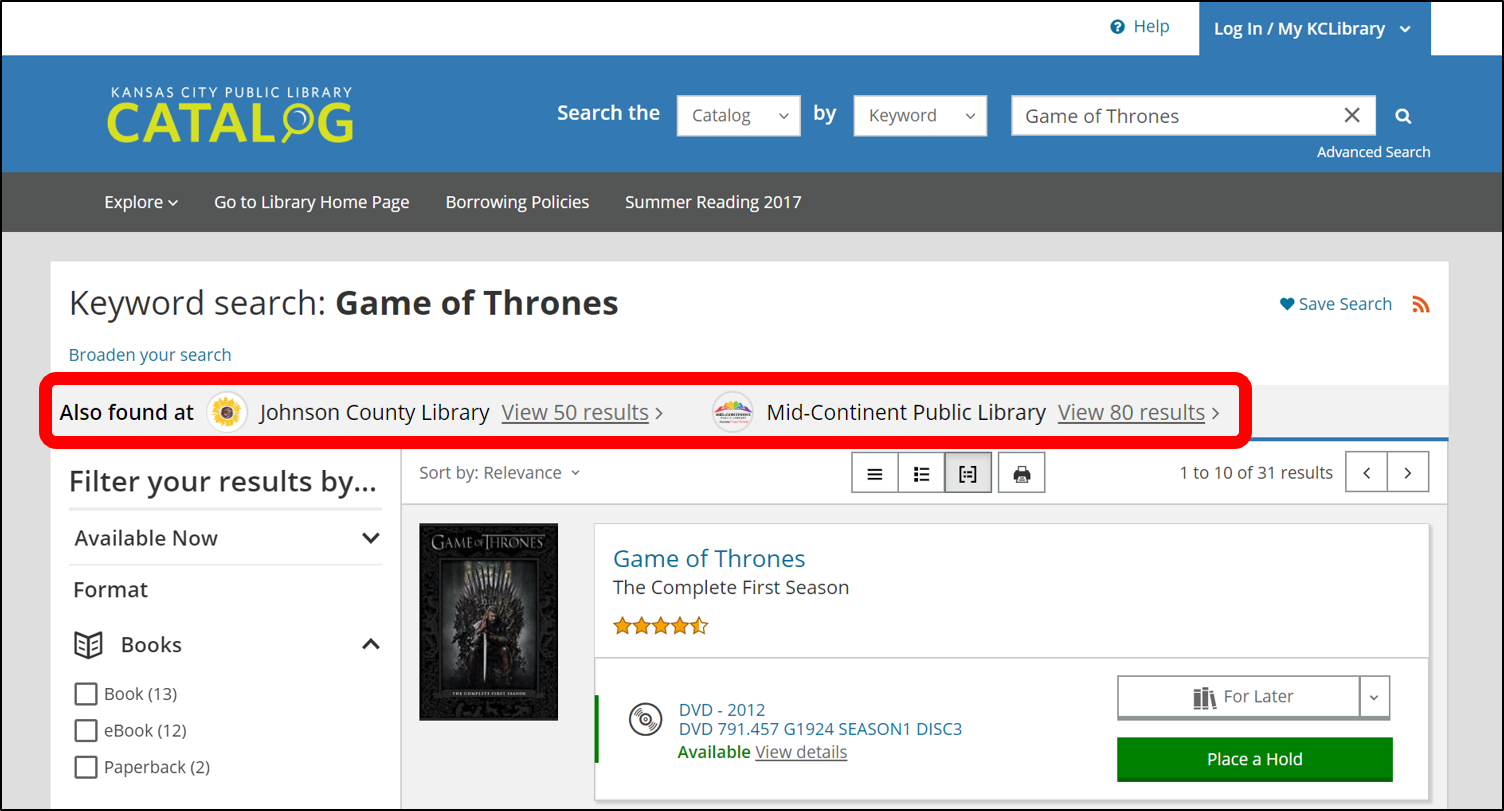 Now, we've further integrated the search process. If you search the catalog of one library system, you'll automatically search the collections of the other three systems. Say you log in through the Kansas City Public Library and are looking for something in the Game of Thrones series. You'll get a listing of our materials, plus a numerical prompt for what's available at Mid-Continent, Johnson County/Olathe.
You can access their listings with an additional click.
The service launches Tuesday, April 16. With it, library users can view millions of titles across all branches of the four participating library systems.
Things to keep in mind:
The branding and web addresses for each catalog will remain unchanged.
Each library system will continue to maintain its own borrowing policies.
While you can place hold requests on eligible materials from any library system, those items cannot be delivered outside the system that owns them. For example, Mid-Continent items must be picked up at a Mid-Continent location.
To get the most out of the shared catalog, sign up for cards at each library system – Kansas City, Mid-Continent, and Johnson County/Olathe – and link the accounts with a single username. Explore away! Even as you do, the four library systems are looking for ways to further expand and strengthen a productive partnership.
Take our Video Tutorial on Using the BiblioCommmons Catalog »
Need a Johnson County, Olathe or Mid-Continent library card?