The Kansas City Public Library now offers computer access by appointment at four of its locations. This is part of the continued effort to give patrons access to Library resources after being closed for four months due to the COVID-19 pandemic. Patrons can sign up online, over the phone, or at their preferred Library location to use computers at the Library's Trails West, Southeast, and Lucile H. Bluford branches and the Central Library.

"We know that, for many people, those are vital services, whether it's for accessing email or social media, applying for benefits or jobs, or getting things done for school," says Joel Jones, the Library's deputy director for library services. "We knew it was crucial."
Each computer shift is one hour long followed by a 30 minute shift to allow Library staff to properly clean each computer station. Barriers have been installed and computers spread out to help patrons stay physically distanced from each other.
Patrons also can use the Library's printing, scanning, and fax services for free. To accommodate everyone, individuals can only sign up for one shift per day to allow more people to utilize Library computers.
The Library plans to expand computer services at its Plaza Branch soon. Updates can be found at kclibrary.org/computers.

Computer Appointment Details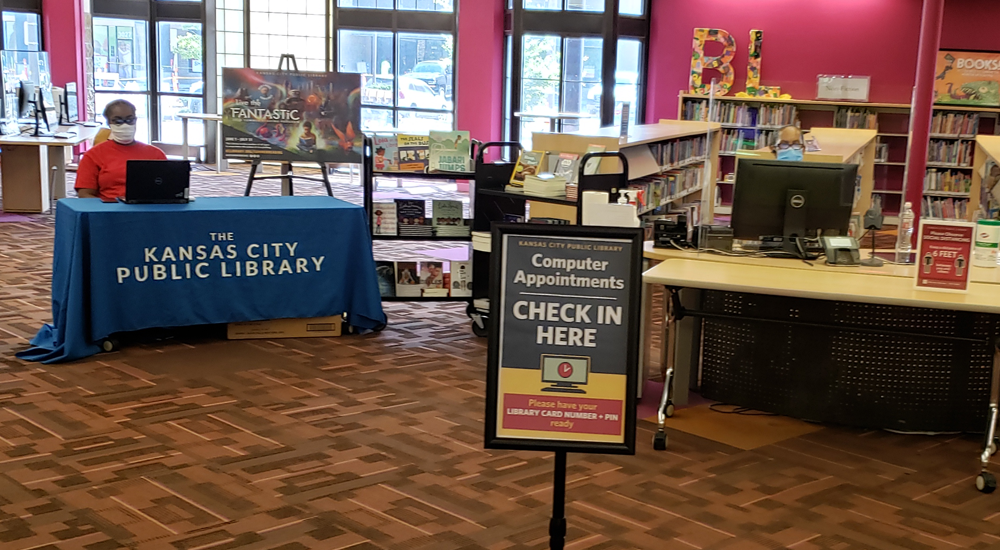 Computer use is now available by appointment at several Library locations. Patrons can call, reserve online, or walk up and make a reservation.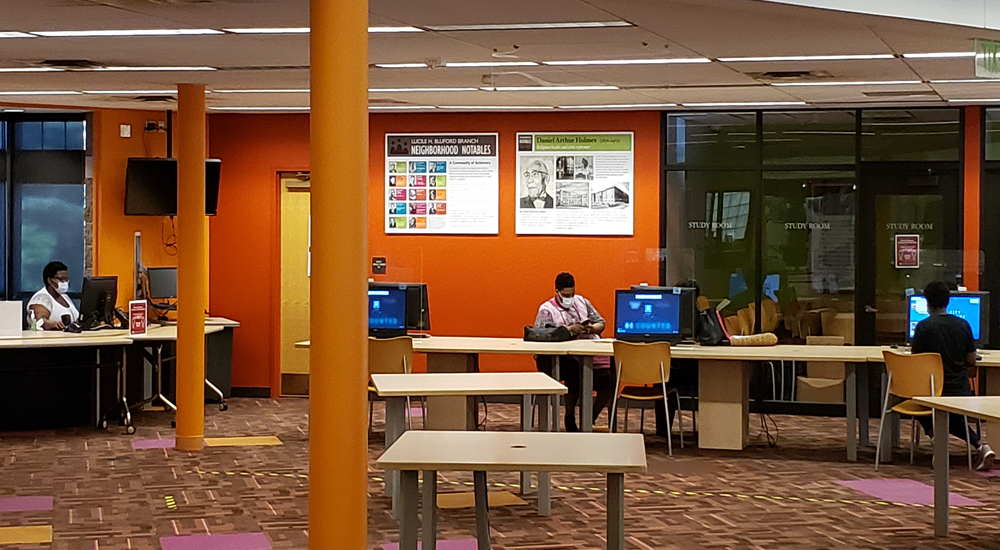 Library staff have rearranged the interior to allow proper social distancing between computers, and stations are thoroughly cleaned in between each session.