North-East Branch hosts World Refugee Day for the second time on Saturday, June 18, 2022. The celebration will take place in the parking lot from 10 a.m. to 2 p.m.
The festival commemorates an international day designated in 2000 by the United Nations General Assembly. It was first celebrated as Africa Refugee Day in observance of the 50th anniversary of the 1951 Convention Relating to the Status of Refugees, and this is the 16th year that Kansas City has participated.
Julie Robinson, manager of the Kansas City Public Library's Refugee & Immigrant Services and Empowerment outreach, says that the goal of the event is "to shine a light on the rights, needs, and dreams of refugees, helping to mobilize political will and resources so refugees can not only survive but also thrive."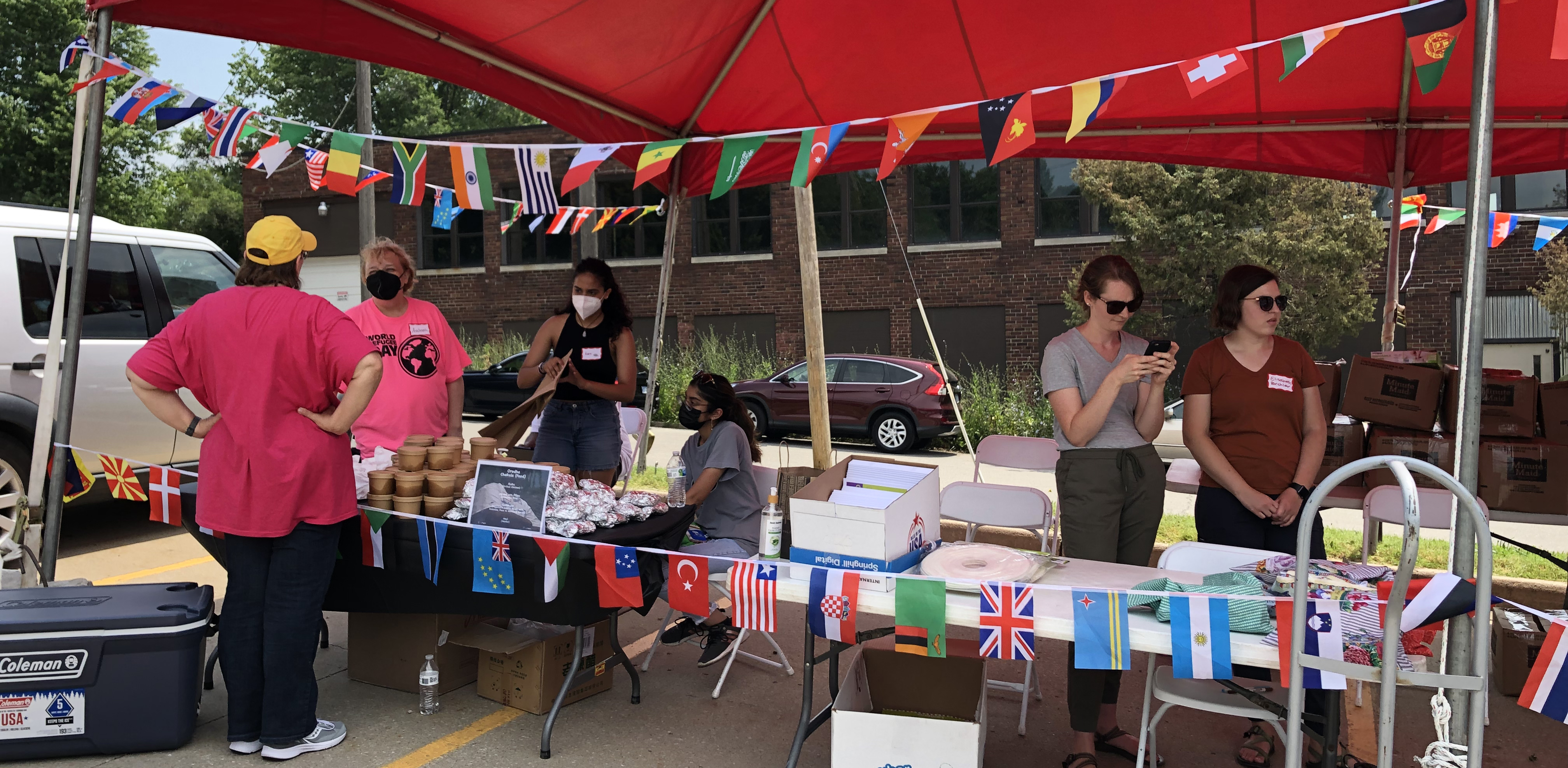 Kansas City Mayor Quinton Lucas marks the occasion with a proclamation, and the event features free multicultural entertainment, speakers from various refugee communities, games by mobile services staff, story time from Literacy KC, a scavenger hunt for kids, and free food from four food trucks: Sugar Skulls Grill, Jerusalem Café, Koosharina, and Ice Cream on Wheels.
Robinson says it's important to celebrate the presence of immigrants in our community and the enriching influence they have on Kansas City's culture.
"The refugee community consists of resilient, strong people who have lived through emotionally and physically trying times.  They have come to the United States, particularly the Northeast area of Kansas City, to start a new chapter in their lives," she says.
Participating vendors will hand out free materials including hygiene kits and masks. Some are age specific. 
The celebration is a collaboration among KC for Refugees, the Samuel U. Rodgers Health Center, Kansas City Public Schools, the Lykins Community Center, Literacy KC, the United Nations Association of the USA (UNA-USA), the United Nations High Commissioner for Refugees (UNHCR), the Church of the Resurrection, Scraps KC, the Greater Kansas City Chamber of Commerce including Welcoming KC, the Jewish Vocational Service, Della Lamb Community Services, and other local nonprofits.