Over a century after his birth and nearly 70 years after his death, jazz saxophonist Charlie "Bird" Parker remains one of Kansas City's favorite sons. For the past nine years, KC Jazz ALIVE has marked his birthday – August 29 – with a weeklong celebration of his life and work.
The Kansas City Public Library helps to memorialize Parker's genius through the official Charlie Parker website, CharlieParkersKC.org, on which its Digital Branch collaborated with KC Jazz ALIVE and Marr Sound Archives Director Chuck Haddix.
The site highlights Parker's intrinsic connection to Kansas City and its Depression-era jazz scene through locations associated with the musician. One of its most useful features, says Jason Roe, the Library's digital history specialist, is easy-to-navigate maps, including embedded Google Street View images that allow visitors to see the highlighted locations as they appear today.
For instance, some significant but long-removed landmarks in Parker's life, such as performance venues, appear on the map as they exist today – sometimes as parking lots or other types of businesses.
Roe, who edited the site, says, "The experience can give modern visitors a better sense of place and a more personal connection to Parker's formative years in Kansas City."
He anticipates the website will continue to grow, adding emphasis on mobile devices and automated tours and providing broader historical context.
 
Explore the website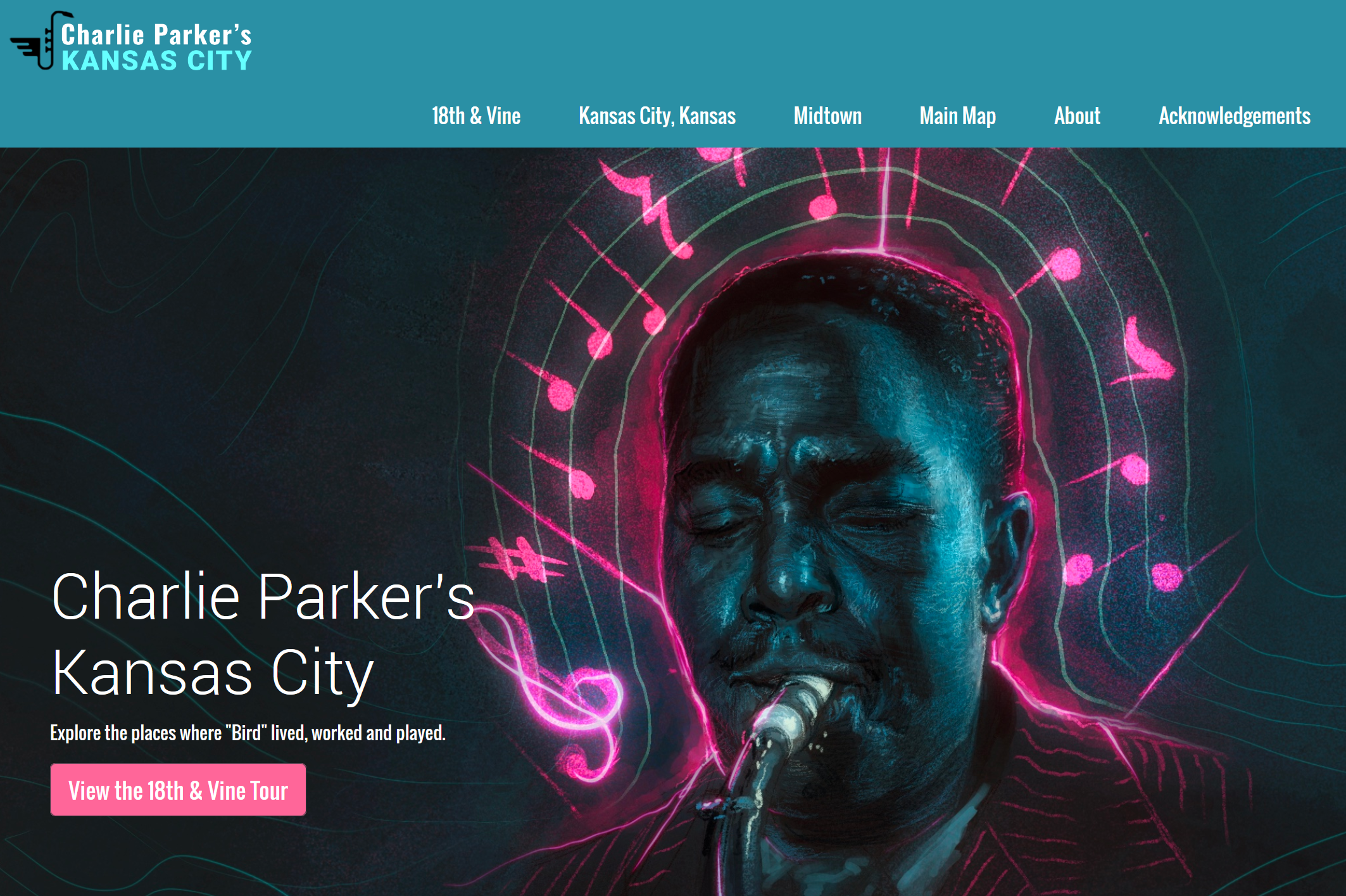 Spotlight: Charlie Parker celebrations kick off Tuesday, August 23, with a roundtable discussion moderated by Haddix at the Library's Plaza Branch. Panelists include jazz musicians Lisa Henry and Clarence Smith, as well as Roe. Details online »
---
For music by (and inspired by) Charlie Parker, visit our catalog for music CDs, or browse digital albums on hoopla and instantly stream or borrow collections.
 
Browse the catalog
Explore digital albums
 | 
About hoopla