Post date:
Monday, September 12, 2022

The Library celebrates Hispanic Heritage Month (September 15 – October 15) with a collection of book recommendations, film offerings, and other resources that explore a rich array of the experiences and perspectives of Latino Americans.
Jump to a section:
Explore suggested reading from Library staff and community-created lists in our catalog that includes everything from history and non-fiction to popular fiction titles.
Nonfiction
Memoirs, true stories, and other nonfiction that reflect a broad range of the Hispanic experience.

Fiction
A collection of literature enriched by Hispanic voices, with newer works and a few noteworthy classics.
Children's Books
Books for Middle Graders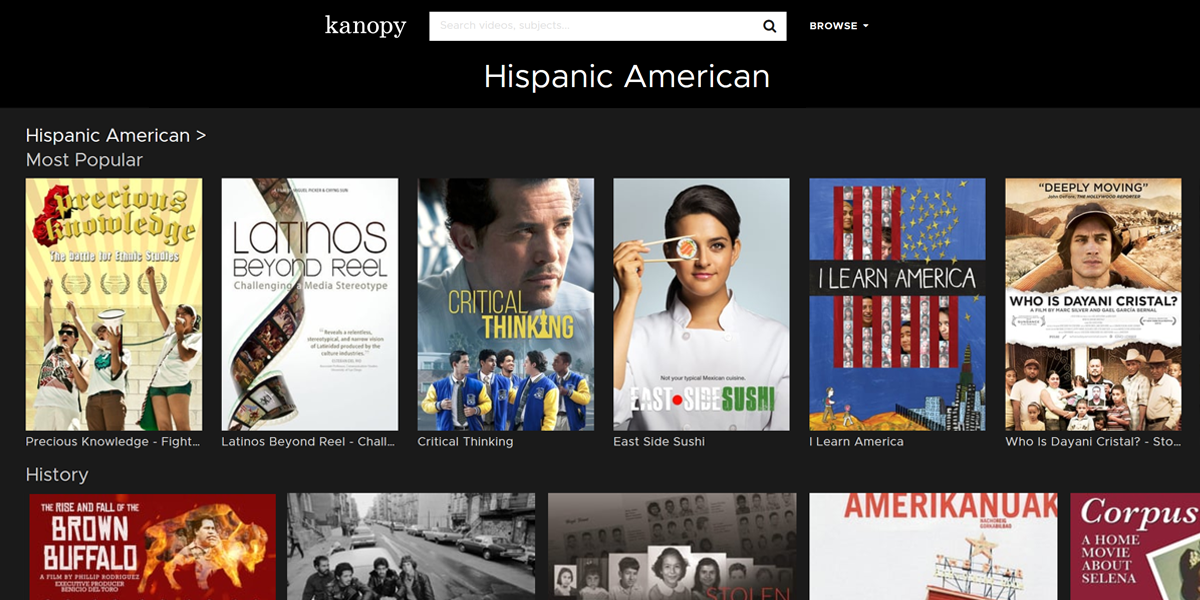 Watch a selection of cinema celebrating Latino Heritage - documentaries, dramas, comedies, and more - streamed to your computer or mobile device using the Library's free digital service Kanopy.
Browse digital photos from the extensive Guadalupe Center Collection on KCHistory.org, the online presence of the Library's Missouri Valley Special Collections.
Established in 1919, the Guadalupe Center originally served as a settlement house and gathering place for the growing community of Mexican immigrants residing on the West Side of Kansas City. The center offered a variety of programs, including medical clinics, classes, music and dance groups, sports teams, and social clubs. The Guadalupe Center Collection contains scrapbooks, photographs, programs, histories, and records that document an early period of the organization's activities.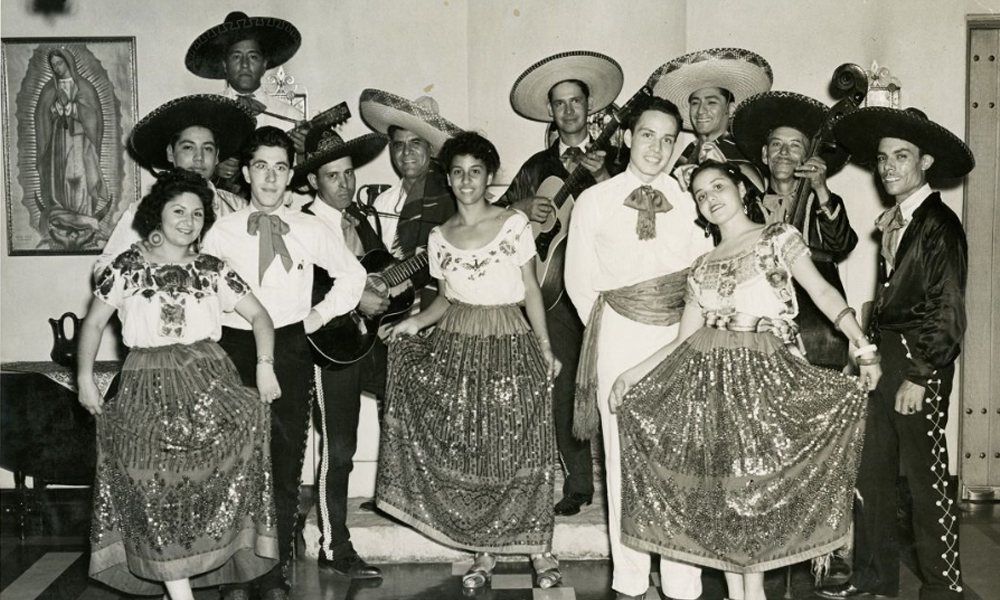 Photograph of dancers in traditional costumes and the Guadalupe Center Orchestra, circa 1941.