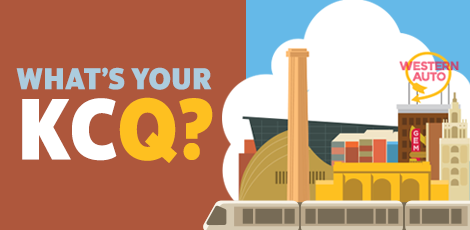 "What's your KC Q" is a joint project of the Kansas City Public Library and The Kansas City Star. Readers submit questions, the public votes on which questions to answer, and our team of librarians and reporters dig deep to uncover the answers.
Have a question you want to ask? Submit it now »
---
Both Kansas and Missouri have opened up the COVID-19 vaccine to hundreds of thousands more residents. And though more doses are flowing into the Kansas City area, demand still outstrips supply.
Here's what you need to know:
Am I eligible for the vaccine?
Soon everyone will be eligible. In the meantime, you must be 65 or older, have certain medical conditions or work in certain jobs that put you at higher risk of getting COVID-19.
*Missouri lists its phases of eligibility at covidvaccine.mo.gov/priority. As of March 29, Missouri has begun vaccinating phase 2 recipients, which includes workers in construction, financial services and higher education. Everyone will be eligible as of April 9.
*Kansas lists its phases of eligibility at kansasvaccine.gov. As of March 22, Kansas opened phases that cover certain medical conditions. Everyone is expected to be eligible by May 1, state officials say.
How do I find out where to get a shot?
Health officials recommend signing up on multiple lists. Try health departments, hospitals and pharmacies, some listed below.
Which vaccine is best?
Three vaccines authorized for use in the United States, manufactured by Pfizer, Moderna and Johnson & Johnson. The Centers for Disease Control and Prevention (CDC) currently recommends any of the three. More vaccines are in clinical trials and expected to be on the market in the future.
Check with your employer
Some employers partner with health care providers to provide vaccines for their employees. Check with your employer to see if this is an option for you. Some organizations are offering incentives for employees who get the vaccine.
Be prepared for two doses
The Johnson & Johnson vaccine requires just one dose, but the others require two: Pfizer doses three weeks apart and Moderna doses four weeks apart. Be prepared to make two appointments and arrange for transportation for both. You will typically need to get your second dose at the same place where you receive the first dose.
Do I need insurance?
You don't have to have insurance, but you might be asked whether you have it. The COVID-19 vaccines are free and you are not required to have insurance. However if you do, your insurance is required to pay for the vaccine, so have your card handy.
What if I need help signing up?
Many vaccination registrations require you to complete an online form. See the health department list below for phone numbers to call if you need help. And the Area Agency on Aging can help anyone 60 years and older sign up at 816-421-4980
Be persistent
When vaccine appointment times become available, they fill up quickly. It's a good idea to check back regularly.
Be savvy
It's not as simple as filling out a form and heading to your local pharmacy. Millions of Kansans and Missourians are navigating a frustrating system, with little clear guidance. Some have turned to a social media bot to help them locate the nearest vaccine appointment, stalked county websites for hours or spent afternoons calling pharmacies to see if they can go on a "no-waste" list and get a leftover dose.
For tips and tricks from The Star's healthcare reporter Lisa Gutierrez, click here.
Be patient. There is a high demand for vaccines in the Kansas City area, but the supply is currently low. It may take longer than you expected to get vaccinated.
For information on local registration lists and other Health & Wellness resources, you can visit the Kansas City Library's COVID-19 Vaccination Resource page.
For the latest coronavirus news, visit kansascity.com/coronavirus.
Shortcuts to find a vaccine
These tools aggregate vaccine information:
Note: Vaccine supply is more plentiful in rural areas, which helps people who have the time and transportation.
How do I sign up with my health department?
If you're eligible for the vaccine, fill out interest surveys through local health departments and they will contact you when you can get an appointment. Again, you can sign up in multiple locations.
Missouri recommends that residents start with the State of Missouri Vaccine Registration first.
Can I get a vaccine at my local pharmacy?
Many, but not all, pharmacies are offering COVID shots. Check their websites frequently to see what's available. They include:
What about vaccines from hospitals?
Local hospital systems are also offering appointments for the vaccine, but you must fill out their interest forms.
Submit a Question
Do you want to ask a question for a future voting round? Kansas City Star reporters and Kansas City Public Library researchers will investigate the question and explain how we got the answer. Enter it below to get started.