Post date:
Tuesday, September 29, 2020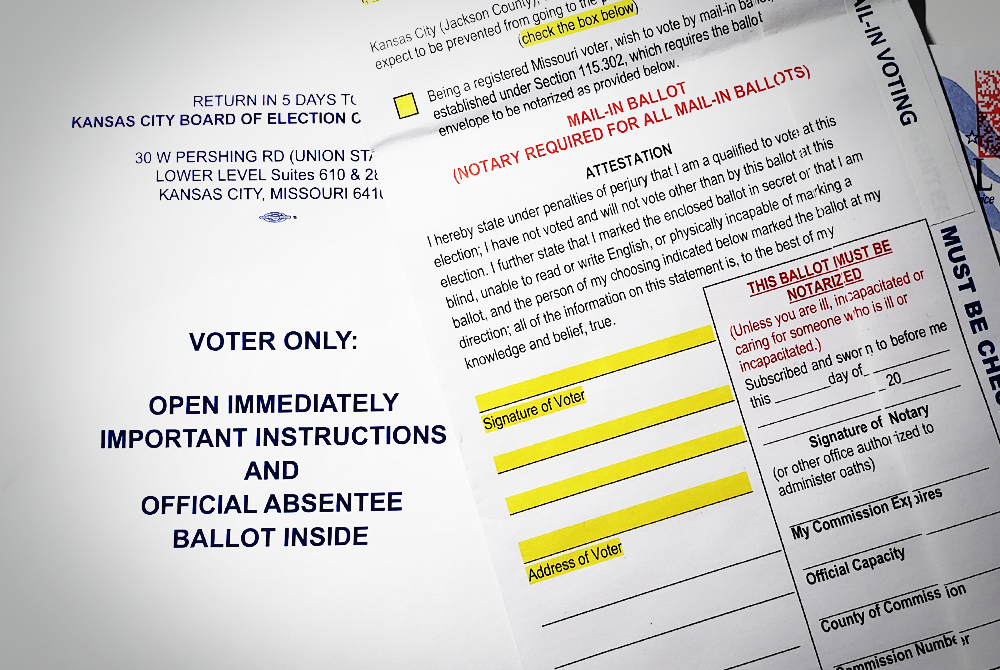 Voting absentee this year? Or by mail? Many of you will need a notary.
The Library can help with that.
Approaching the November 3 general election, the Kansas City Public Library has facilitated the training of 15 staff members now certified as notaries and available to serve an expected surge of voters wishing to cast absentee or mail-in ballots amid the COVID-19 pandemic. Many, per Missouri law, will require notarization.
The service is free, offered during scheduled drop-in sessions or by appointment at select locations through November 2. Note that, for now, it's available only for the notarization of election ballots.
 
It's among a number of election-related services offered by the Library's Community Reference team. Members also are trained to help with requests for mail-in ballots (until the October 21 deadline) and absentee ballots (up to the November 2 deadline) and can share Vote411 voting information.
Missouri makes a distinction between mail-in and absentee ballots:
 Any registered voter can request a mail-in ballot, which then must be returned by U.S. mail and requires notarization.
A resident must meet one of seven conditions for an absentee ballot, which requires notarization in all but two cases: incapacity or confinement due to illness or physical disability, or having contracted or being at risk to COVID-19. Voters in those two categories can mail their ballots back; all other absentee voters must return ballots to their local election office.
 
More information about mail-in and absentee ballots is available on the Missouri Secretary of State's website. [View a reference guide here.]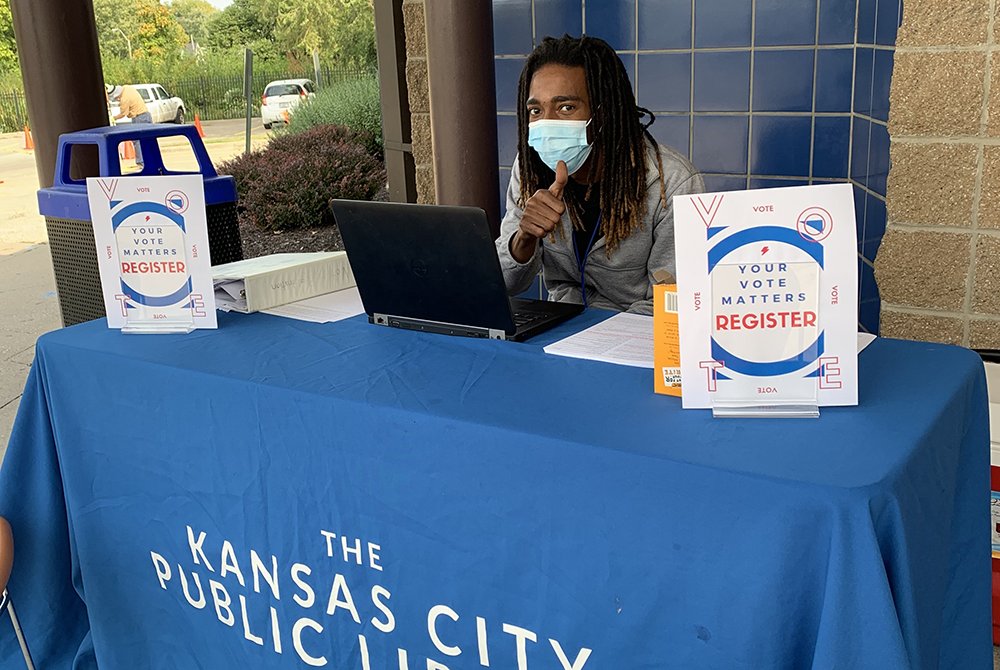 The Library is providing drop-in notary services from now until the end of the election, rotating among six Library locations, the city of Kansas City Health Department and Swope Health. Many days offer multiple sessions. Check the Library's online calendar for the schedule of voter engagement events.
Beyond that, patrons can make individual appointments at many Library locations through October 26. Sign up here or call 816.701.3400.
You'll be asked to bring your unsigned ballot, ballot envelope, and identification (Missouri driver's or non-driver's license; U.S. passport; military ID; voter registration card; ID from a state university, college, vocational, or technical school; utility bill; bank statement; paycheck; government check; or government document showing your name and address).
Notarization takes less than 10 minutes. Repeating: There's no charge.
The Library won't notarize mail-in ballots after October 25 to accommodate the U.S. Postal Service's recommendation to mail them at least a week before the election. It will notarize absentee ballots until 4:30 p.m. on Monday, November 2, a half-hour before those ballots are due for return.
Find additional voter information and resources at kclibrary.org/vote.