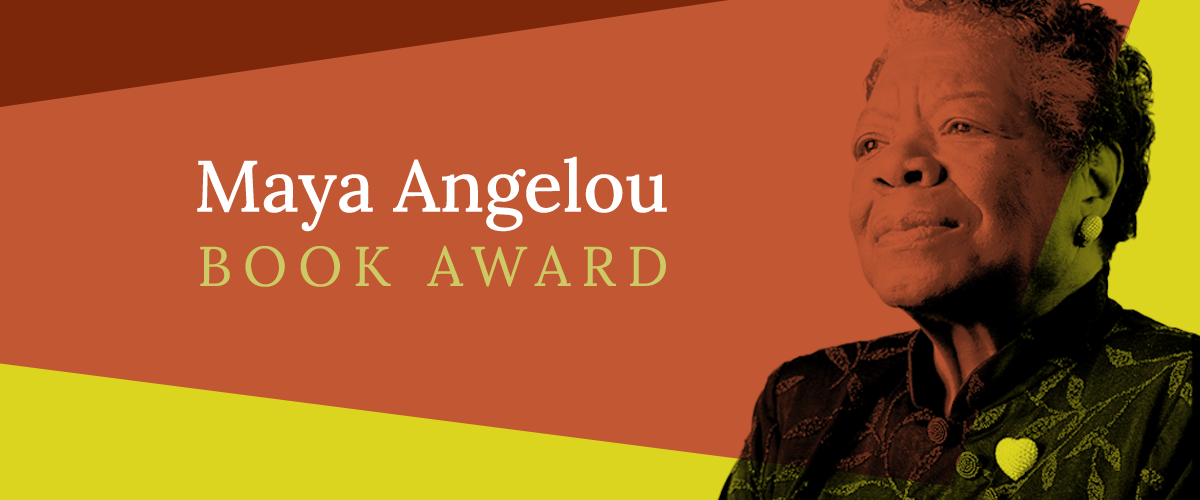 About
The Maya Angelou Book Award was founded in 2020 to honor the legacy of Missouri-born author Maya Angelou by celebrating contemporary authors whose work has demonstrated a commitment to social justice in America and/or the world. The Angelou Book Award is alternatively presented each year for poetry and fiction.
This year the Maya Angelou Book Award will be given to an author of a work of poetry published in 2020 or 2021.
For Writers
Each year, one author will win $10,000, conduct a reading tour of Missouri colleges, universities and libraries, and be recognized in a ceremony sponsored by the Kansas City Public Library, the University of Missouri and the University of Missouri-Kansas City. In the event COVID-19 protocols are still in place by November 2021, the tour will be conducted virtually.
Eligibility
Submissions closed Monday, May 3, 2021.
Entrants must be U.S. Citizens and reside within the United States.
Entrants must be at least 18 years of age.
Entrants must be available for a two-week reading tour in Missouri during the Fall semester (virtual or in-person, as circumstances permit).
Entrants must not be an employee of a Missouri college or university, or an employee of the Kansas City Public Library.
There is no entry fee. The Reading Committee requests electronic copies of manuscripts published in 2020 and 2021. Galleys of books scheduled for summer and fall 2021 are eligible.
2021 Award Information
Submissions open Monday, March 1, 2021
Deadline for entry: Monday, May 3, 2021
Announcement of winner: October 20, 2021 - https://kclibrary.org/signature-events/writers-readers-2021-evening-patrick-radden-keefe
Book tour and ceremony: November 2021
Submit Entry for Maya Angelou Book Award
Submissions for the Maya Angelou Book Award are closed.