Opening doorways to digital knowledge
Kansas City Public Library's Tech Access services have been designed to bridge the local digital divide by offering programming and services to meet patrons where they are in skill level and experience, and help them reach their goals. Our Tech Access volunteers are here to help:
Senior citizens learn how to use their phones and other smart devices to communicate with loved ones and engage with the world.
Unemployed patrons build a resume and search for jobs online.
People in the workforce improve their skills so they can get a better job or go back to school.
Business and nonprofit owners build a website or crafting e-marketing messages.
We will begin accepting new volunteer applications at the beginning of the new year.
Ways to Volunteer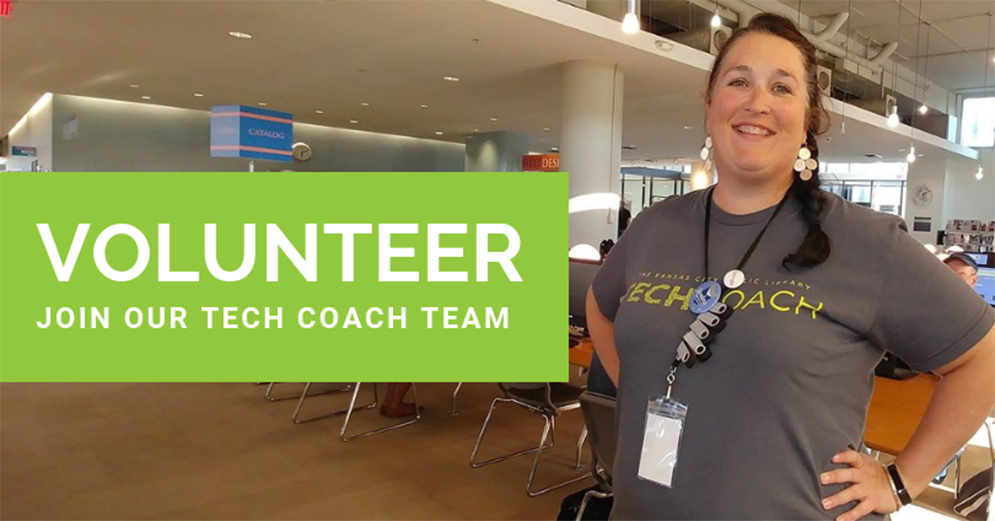 Help patrons with computer basics through one-on-one coaching. If you know how to use a smartphone and computer, you're qualified!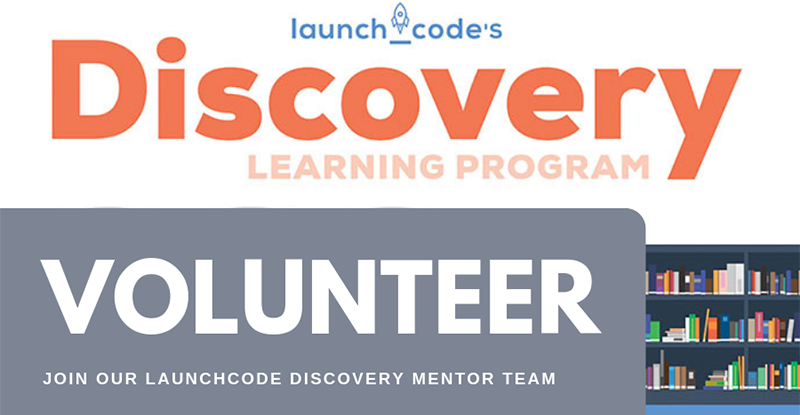 Help patrons explore a career in technology by mentoring them through an online intro-level course on computer coding.
Get started or learn more
Can't decide which role is best for you? No need to decide right away. The next step is the same regardless of the role you choose. Join us for one of our upcoming information sessions to learn more. Simply complete the application and choose the upcoming information session you would like to attend.
Questions? Send us an email or call us at 816.701.3593.