Use the library's resources to help you write a resume and cover letter that will stand out. Whether it's a traditional book, an online tutorial, or a face-to-face consultation with one of the Community Reference librarians, we have the tools to adapt to various learning styles.
PRINT MATERIALS
Write your way to success with one of these resume-writing books. At a loss for words when crafting a cover letter? Look here.
ONLINE
All you need is a library card and PIN to access from home. Don't have a KCPL card? No worries—you can apply for a digital eCard right now and get immediate access to all our online resources.
GET WRITING!
Now that you've done your research, you're ready to write. We have Microsoft Word on all our computers, as well as a resume-writing program, WinWay Resume, that will walk you through the steps to create a solid resume. We can help you get started—just ask.
FACE-TO-FACE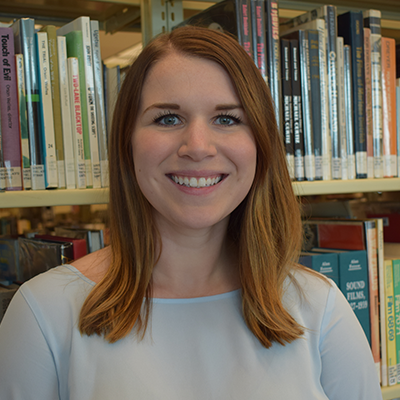 We are here to help you succeed. Our staff can assist and guide you on aspects of your job search and recommend appropriate resources and organizations to meet your goals. Need a second opinion on your resume or cover letter? Schedule a face-to-face resume review session or send it to us for written feedback.
Email | Phone: 816.701.3663