Funding for post-high school education (including traditional four-year colleges, career colleges, and technical schools) can take several forms. These are outlined in the federal government's Student Aid website. Take a few minutes to look at this site, because it contains a lot of useful information.
Types of Student Aid
There are several types of student aid:
Grants and scholarships (These do not have to be repaid)
Student loans (These do have to be repaid)
Federal Work-Study: This program provides part-time on-campus jobs for both undergraduate and graduate degree-seeking students. Not all on-campus jobs are federal work-study jobs, but many are, you should verify this when you apply for an on-campus job.
Who Awards Student Aid?
Financial aid for attending community, 4-year or technical college is awarded by:
The federal government (apply using the FAFSA)
States (for Missouri state aid, look at the Missouri Department of Higher Education's Grants & Scholarships website)
Schools. Many institutions offer scholarships; visit with the financial aid officers of schools you are interested in attending to learn more about the application procedures.
Businesses and organizations. Think about every place you regularly do business with, and ask them if they have a scholarship available.
To qualify for student aid, you must:
Demonstrate financial need (in most cases)
Possess a high school diploma or GED
Be working toward a degree or certificate in an eligible program
Be a U.S. citizen
Have a valid social security number
Register with the Selective Service (if required)
Maintain satisfactory process once in school
Certify that you are not in default on a student loan
Certify that you will use federal student aid for educational purposes
The FAFSA (Free Application for Federal Student Aid)
An important step of the process for applying for college aid is complete the Free Application for Federal Student Aid (FAFSA). Application deadlines for the various programs vary; many schools have their own application deadlines for completing the FAFSA. Make sure to check with the colleges and universities you are interested in for their priority deadline.
A major part of the FAFSA application requests your tax information. Because you may not have your income taxes completed at the time your FAFSA application is due, use the information you have to estimate your income, credits, and deductions. The IRS Data Retrieval Tool is available to use with the 2020-2021 FAFSA Form. The tool helps applicants get tax information needed for the FAFSA application.
A good starting point is the FAFSA4caster. It's a snapshot in time to let applicants know what Federal Aid they could be eligible for, however this information isn't saved or carried over to the FAFSA application. It gives applicants an idea of how the FAFSA looks and feels.
Check out the College Roadmap from Community America Credit Union that includes Step-by-Step Video Tutorials and a FAFSA chat option all for free.
The Educational Opportunity Center through Metropolitan Community College is another free resource. They assist with FAFSA completion, career counseling, and defaulted student counseling, etc. If you live in Kansas, there are several Educational Opportunity Centers that offer FAFSA assistance as well.
Additional tips:
Never pay to have the FAFSA completed.
Call the Federal Student Aid Information Center at 800-4-FED-AID or 800-433-3243 if you have FAFSA questions, need help completing the form, or need the status of your application.
If you are a high school student, check with your high school guidance counselor. They should be able to assist with FAFSA questions.
Sites across Missouri host event events to assist with FAFSA completion. The FAFSA Frenzy is a free event designed to help students complete the FAFSA. You can contact your high school counselor for additional information.
Commonly asked questions about federal financial aid:
I probably don't qualify for aid. Should I apply for aid anyway?
Yes. Many families mistakenly think they don't qualify for aid and prevent themselves from receiving financial aid by failing to apply for it. In addition, there are a few sources of aid such as unsubsidized Stafford and PLUS loans that are available regardless of need. The FAFSA form is free.
Do I need to be admitted before I can apply for financial aid at a particular university?
No. You can apply for financial aid any time after October 1. To actually receive funds, however, you must be admitted and enrolled at the university.
What do I need to apply for financial aid?
The need analysis process for financial aid uses the family's income and tax information from a prior tax year to judge your eligibility for need-based financial aid during the upcoming academic year (the award year).
Do I have to reapply for financial aid every year?
Yes. Most financial aid offices require that you apply for financial aid every year. If your financial circumstances change, you may get more or less aid. After your first year, you will receive a "Renewal Application" which contains preprinted information from the previous year's FAFSA. Note that your eligibility for financial aid may change significantly, especially if you have a different number of family members in college. Renewal of your financial aid package also depends on your making satisfactory academic progress toward a degree, such as earning a minimum number of credits and achieving a minimum GPA.
How do I apply for a Pell Grant and other types of need-based aid?
Submit a FAFSA. To indicate interest in student employment, student loans and parent loans, you should check the appropriate boxes. Checking these boxes does not commit you to accepting these types of aid. You will have the opportunity to accept or decline each part of your aid package later. Leaving these boxes unchecked will not increase the amount of grants you receive.
Are my parents responsible for my educational loans?
No. Parents are, however, responsible for the Federal PLUS loans. Parents will only be responsible for your educational loans if you are under 18 and they co-sign your loan. In general, you and you alone are responsible for repaying your educational loans.
On the other hand, if your parents (or grandparents) want to help pay off your loan, you can have your billing statements sent to their address. Likewise, if your lender or loan servicer provides an electronic payment service, where the monthly payments are automatically deducted from a bank account, your parents can agree to have the payments deducted from their account. But your parents are under no obligation to repay your loans. If they forget to pay the bill on time or decide to cancel the electronic payment agreement, you will be held responsible for the payments, not them.
Why is the family contribution listed on the SAR different from the family contribution expected by the university?
The federal formula for computing the expected family contribution is different from those used by many universities. In particular, the federal formula does not consider home equity as part of the assets.
If I take a leave of absence, do I have to start repaying my loans?
Not immediately. The subsidized Stafford loan has a grace period of 6 months and the Perkins loan a grace period of 9 months before the student must begin repaying the loan. When you take a leave of absence you will not have to repay your loan until the grace period is used up. If you use up the grace period, however, when you graduate you will have to begin repaying your loan immediately. It is possible to request an extension to the grace period, but this must be done before the grace period is used up. If your grace period has run out in the middle of your leave of absence, you will have to start making payments on your student loans.
I got an outside scholarship. Should I report it to the financial aid office?
Yes. If you are receiving any kind of financial aid from university or government sources, you must report the scholarship to the college financial aid office.
Unfortunately, the university will adjust your financial aid package to compensate. Nevertheless, the outside scholarship will have some beneficial effects. At some universities, outside scholarships are used to reduce the self-help level.
Where can I get information about Federal student financial aid?
Call or go online to the Federal Student Aid Information Center (FSAIC): 1-800-4-FED-AID (1-800-433-3243) or 1-800-730-8913 (if hearing impaired) and ask for a free copy of "The Student Guide: Financial Aid from the US Department of Education." This toll free hotline is run by the US Department of Education and can answer questions about federal and state student aid programs and applications.
Are work-study earnings taxable?
The money you earn from Federal Work-Study is generally subject to federal and state income tax, but exempt from FICA taxes (provided you are enrolled full time and work less than half-time).
Scholarships, Loans, and More
In addition to government websites, also look at:
Finding General Information About Colleges Online
Here are three excellent websites to search for colleges by size, program, and more:
KC Degrees
KC Degrees is a new service that offers free career counseling and other support to adults seeking to return to college. Visit their website for more information.
Midwest Student Exchange Program
The Midwest Student Exchange Program (MSEP) is an interstate initiative established by the Midwestern Higher Education Commission (MHEC) to increase interstate educational opportunities for students in its members states. This tuition discount program, includes the seven participating states of Kansas, Indiana, Michigan, Minnesota, Missouri, Nebraska, North Dakota and Wisconsin. The Midwest Student Exchange Program seeks to provide more affordable educational opportunities for students to attend out-of-state institutions. It also strives to facilitate enrollment efficiency in those institutions which have excess capacity in existing programs.
Need additional information?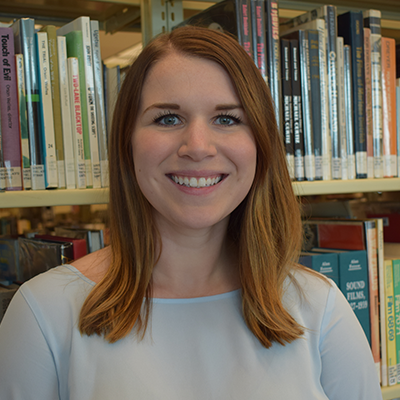 Contact the Library's Career Resource Specialist:
Email | Phone: 816.701.3663