Who should research an industry?
Entrepreneurs studying the industry they are entering.
Small business owners who are writing their business plan.
Job/career seekers who are preparing for a job interview or exploring career options.
Investors exploring stock purchases.
Marketers, product developers, and small business owners looking for new markets to enter.
1) Begin your research by identifying the NAICS or industry code that represents the product or service you are interested in.
You will find most industry information aggregated by NAICS codes. NAICS stands for North American Industry Classification System and was designed by the U.S., Canadian, and Mexican governments to keep track of economic activity. The codes represent the manufacture, wholesale and retail of products as well as services provided. Consequently, every business can be identified by at least one and often several NAICS codes.
Another industry coding system, Standard Industrial Classification (SIC) System, may also be helpful for you in your research. SIC codes are older than the NAICS coding system, but sometimes they are much more descriptive for a particular industry than NAICS codes. As with NAICS codes, businesses can be assigned multiple SIC codes.
The primary industry code (NAICS or SIC) for publicly traded companies is available on the company's Form 10-K.
2) You will want to identify the businesses who are already engaged in this industry.
To identify the large companies, use Business Insights: Global. Business Insights includes profiles of companies from all over the world. (Library card is required to access this resource from outside the Library.)
You might be more interested in the smaller companies and/or the local companies in your industry. To find these companies use AtoZdatabases. AtoZ includes only US companies, while Business Insights includes US and international companies. (Library card is required to access these resources from outside the Library.)
3) What trends are currently impacting your industry?: Technology, new products, the economy, demographic changes, regulations, new competition, changes in lifestyles? You can read about your industry by using
Business Insights: Global This database includes hundreds of comprehensive industry reports, including major companies, trends, and financial information. (Library card is required to access this database from outside the Library).
The website Bizminer has many excellent US industry market reports, but they are not free. Each reports costs around $100.
Kansas City Business Journal is an excellent source of information regarding local businesses and industries. You can search the Business Journal online going back to 1996. If the full text of the article is not available online, the Library has copies of all of the issues.
4) Statistical sources can give you another look at your industry.
5) Trade associations can provide a wealth of information to you. Because their members are all active in the industry and share information, they have a very good handle on what is happening in their particular field. There are trade associations for just about any line of work. To find the one(s) that represent your industry use Encyclopedia of Associations.
Need additional information?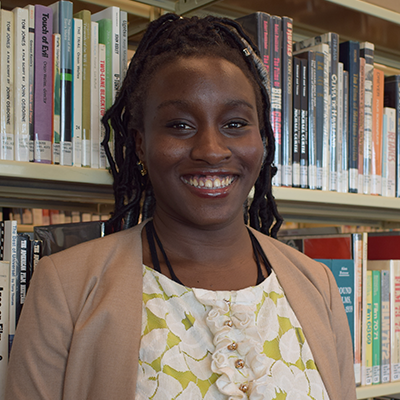 Contact the Library's Small Business Engagement Specialist:
Email | Phone: 816.701.3659