Successful job seekers use a variety of search strategies including online applications in addition to referrals and networking. Check out the resources below to get started! Need a little help refining your search strategy? Ask us!
KANSAS CITY METRO AREA JOBS
LOCAL COMMUNITY JOB SEARCHING RESOURCES
LOCAL JOB FAIRS
Attending a job fair has many benefits. You can learn about employment opportunities, connect with recruiters at various companies, and some fairs even offer on-site hiring and applications. Not quite ready to apply? Career and job fairs can be great opportunities to learn about skills that employers are looking for as well as overall industry trends.
Tips for attending a job fair
What to wear: Whenever possible, wear business professional attire in neutral colors.
What to say: Prior to attending, research the organizations you want to speak with; information you might consider searching for includes the types of positions posted, background information on the organization and industry. Most of this can be found on organizations' websites. You will also want to prepare an short introduction that includes your name, best skills, any relevant previous work experience, and why you are interested in working for the organization. After your introduction, you will be able to ask questions of the recruiter. Thoughtful questions that are based in the research on the organization will help you stand out!
What to bring: Bring updated copies of your resume, mints, a pen, paper, and questions for the recruiters. If you need help creating or updating your resume, check out our resume resources.
For more advice on attending a career fair, visit with the Career Resources specialist.
LOCAL & NATIONAL JOBS
WHO DO YOU KNOW?
Networking is the name of the game when it comes to securing a job. Did you know 70-80% of jobs are not officially posted and come through personal referrals and contacts? Get in the know by expanding your who-you-know circle. Whether through a virtual network such as LinkedIn or taking an active role in a professional organization, these resources can get you started on the right path to scoring connections... and perhaps ultimately, a job.
Library networking resources: Library card number and PIN required for online databases. Don't have a card? Sign up here for a digital card and get instant access to our digital resources!
EMPLOYMENT AGENCIES
Employment agencies contract with local companies to fill temporary roles for projects or other tasks. Sometimes these jobs can lead to permanent positions. It's worth checking out a temp agency to gain practical experience or just to put a little extra cash in your pocket while you look for a long-term job.
Search our AtoZ business directory to find local staffing agencies that can put you to work.
INTERNSHIPS & VOLUNTEERING
Interested in pursuing a new job but lack the required hands-on experience in your field? An internship or volunteering can be a stepping stone to a new career or job. Build up your work portfolio, gain new skills, and expand your network of professional contacts. If you are a college student, check out your university's career center for more postings and guidance on applications.
FLEXIBLE JOBS: PART-TIME, CONTRACT, TEMPORARY, FREELANCE, & TELECOMMUTING JOBS
Need a flexible job or a side job that can accommodate your schedule?
Need additional information?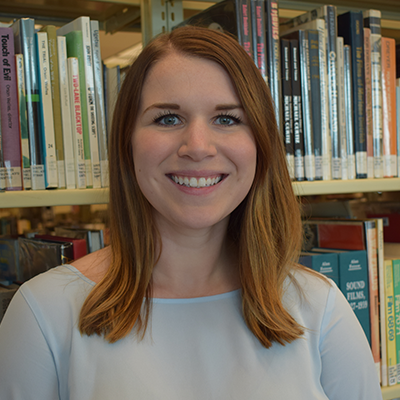 Contact the Library's Career Resource Specialist:
Email | Phone: 816.701.3663