Demographics are statistics about people: How many people live in a specific area, where they work, what they buy, and how they live. These statistics can shape the delivery of a new product or service, or where a business is located.
The US Census
It is mandated that every ten years, the U.S. Census Bureau count all of the people in the United States and Puerto Rico. Along with counting the people, the Census Bureau also collects certain economic and social characteristics about everyone. Rather than doing the long form every 10 years, the Census Bureau is now taking an annual American Community Survey which provides an estimated count of many socioeconomic characteristics. The questions asked are those that help federal and state agencies carry out the services they provide as mandated by Congress. This mandate is a benefit to business owners, social service agencies and others who need demographic information.
The following information can get you started on your research.
Census Business Builder
An online source you should consult first is Census Business Builder. CBB is an interactive website that provides access to useful demographic and economic data from the Census Bureau and other reliable sources in an easy-to-use, map-based format.
American FactFinder
If you are looking for basic demographic information, use American FactFinder, a website created and maintained by the U.S. Census Bureau. Very quickly, you can pull up a fact sheet on:
States
Cities/towns
Counties
Zip codes
Statistics are given for more than 40 variables, including:
Population Characteristics
Social Characteristics
Housing Characteristics
Economic Characteristics
Demographics Now
Demographics Now provides detailed demographic reports. Assess business viability, perform market and site location analysis, create sales leads and/or marketing mailing lists, find potential sponsors and donors to grow a non-profit, prepare a small business plan and much more.
American Community Survey
The American Community Survey (ACS) was created to give not just federal programs more timely data, but to also help you, the business owner, student, activist, and community organizer, the current demographic, social, economic and housing data that you need. The ACS:
Is an on-going annual survey
Is sent to a sample of the population
Tells us what the population looks like and how it lives
Helps communities determine where to locate services and allocate resources.
Helps business people determine locations of characteristic populations.
The ACS will give you more detailed data than what is found in American Factfinder but only for larger geographical areas. The annual statistics are provided for places with populations of 65,000 or more, while the 3-year estimate data is provided for geographic populations of 20,000 or more. The geographic breakdowns include:
State
County
City
Unified School District
Data found in ACS but not on the Factfinder Factsheets include:
Ancestry breakdown
Marital status
Count of women in normal child-bearing years
School enrollment
Householder relationship
Other Sources of Demographic Data
Books
The Community Reference area on the third floor of the Central Library also has several print resources that may help you with your demographic research.
Need additional information?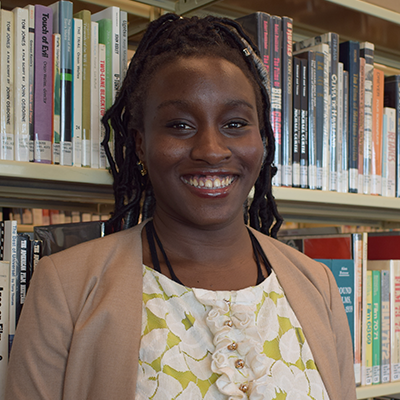 Contact the Library's Small Business Engagement Specialist:
Email | Phone: 816.701.3659