For general consumer protection information, including ratings of consumer products, browse Consumer Reports online (with full text through January 2009). Like our other databases you'll need a library card to access this from home. The past year's issues of Consumer Reports are also available in print at the 3rd floor Reference desk.
Investment fraud
The SaveAndInvest.org's Fraud Center includes links to an investment fraud information packet, and questions to ask before buying an investment.
Credit reports
Businesses which sell major products like automobiles, most employers, landlords, and lenders of loans (banks) will check your credit history to determine whether you are suitable financial risk. (That is, if you are offered credit, will you pay it back?) Credit is the promise to pay for something in the future in order to buy or borrow in the present.
You are entitled to receive one free copy of your credit report from the United States' official website, AnnualCreditReport.com. You may also request a report by phone by calling 1-877-322-8228. In addition, the postal mail address for requesting a report is:
Annual Credit Report Request Service
P.O. Box 105281
Atlanta, GA 30348-5281
Through this website you can get a copy of your credit report from the three main credit reporting agencies:
Equifax
1-800-685-1111
www.equifax.com
Postal mail: Equifax Credit Information Services, Inc.
P.O. Box 740241
Atlanta, GA 30374
Experian
1-888-397-3742
www.experian.com
Postal mail: Write to the address on your credit report
Transunion
1-800-888-4213
www.transunion.com
Postal mail: TransUnion
2 Baldwin Place
P.O. Box 2000
Chester, PA 19022
You can also receive your credit score from these companies for a fee. Ranging from 300 to 850, your credit score is a numerical rating of your credit. It is based on five factors (from the Federal Trade Commission):
Do you pay your bills on time?
How much money do you owe (what is your debt?)
Have you recently applied for new credit?
How many, and what types, of credit accounts do you have?
How long is your credit history?
You can improve your credit score by carefully reviewing your credit report for errors and having them corrected. The Federal Trade Commission's site, Credit Repair: How to Help Yourself, provides additional tips on improving your credit.
Identity theft
Identity theft is one of the fastest growing crimes in the United States. The Federal Trade Commission has established a website with information on what to do if your information is misused. Also see Protecting Yourself Against Identity Theft.
Identity theft is not simply the misuse of your credit card; anytime another person uses a valuable item associated with another person without the owner's permission, the possessor can be said to have committed identity theft.
Some people are surprised to learn that identity theft is most likely committed by people who know the victim, even a "friend" or relative. Acquaintances are most likely to have access to your mail, financial statements in your home which contain sensitive personal information, and other documents. The simplest advice is to keep such items safely stored (preferably under lock and key, in a fireproof storage container) until and unless you need them. Here is some other advice:
Do not give out your Social Security Number unless it is absolutely necessary (such as for an employer or health care provider).
Do not keep your Social Security Number in your wallet or purse. In nearly all cases, a government-issued photo ID will serve as acceptable identification for your day-to-day business.
Social Security cards are difficult to replace if lost, and have valuable information (your Social Security Number and signature) that thieves can use to hurt your credit. If you do lose your Social Security card, visit this page on the Social Security website, or call 1-800-772-1213.
Access and review free copies of your credit reports once a year from the three main credit reporting agencies: Experian, Equifax, and Transunion.
Consider using a paper shredder to destroy documents you no longer need containing information that would be valuable to a thief, such as your account number, and (in the case of credit card statements), your credit card number.
Watch for "phishing" scams both by phone and online. "Phishing" is a way for unauthorized companies to retrieve your personal information (such as your contact information or account number) so that they can log into your online account and exploit it. Many companies have made public statements that they NEVER request your personal information from an online account, even if it is theirs. If you receive such messages, delete them immediately. Do NOT open them, because they could have a virus attached which could harm your computer.
Be vigilant, but not paranoid, of identity theft. Keep in mind that though identity theft is a rising crime, statistically speaking, the likelihood that it will happen to YOU is still very low. As long as you are receiving all the business correspondence you are expecting (bills, etc.), and NOT receiving correspondence that you are NOT expecting (phone calls about bills which are not yours), you are probably safe. Double check this, though, by reviewing your credit report every year and tracking your financial paperwork closely.
If you suspect that your social security number has been stolen, visit Identity Theft And Your Social Security Number, or call 1-877-IDTHEFT. Note that the Federal Government cannot solve credit problems—you will need to handle those through the three main credit reporting agencies.
Also check the Library's catalog under the subject headings "Credit," "Credit ratings," "Consumer credit", and "Identity theft protection" for books on credit and protecting yourself from identity theft.
Need additional information?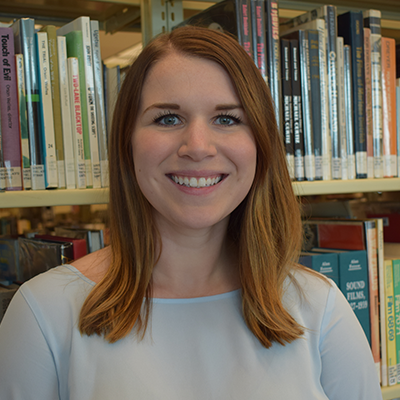 Contact the Library's Career Resource Specialist:
Email | Phone: 816.701.3663