Even though a few banks have been in financial trouble lately, they are still the safest place to keep your money. Remember that most banks are insured by the Federal Deposit Insurance Corporation (FDIC), and that no money has ever been lost by an FDIC-insured bank.
You will need to present a government-issued ID card (such as a Driver's License), as well as your social security card, to open a bank account. If you do not have a social security card, another government issued ID card such as a Permanent Resident Card (or "green card"). Visit the United States Citizenship and Immigration Services website for more information on how to get a green card.
Why Should I Have a Bank Account?
Banks provide the convenience of keeping track of the amount of money you have available.
This makes money management easier.
Bank users establish relationships with bank staff; this can help when applying for bank loans.
Benefits of Savings Accounts
They are used to store your money safely as you reach your savings goals.
They are intended for less frequent withdrawals than checking accounts.
These accounts may earn interest (a direct payment to you which is a percentage of your balance; the higher the balance, the higher the payment).
Benefits of Checking Accounts
These are used for day-to-day purchases of goods and services
Checking accounts are safer than sending cash through postal mail, and are less expensive than using money orders (most banks charge a fee for each money order requested).
Most allow deducting using both a handwritten check and a debit or "check" card.
Like savings accounts, these also may earn interest.
Checking Account Safety (from the Federal Reserve Board)
Do not give your checking account number or routing number (the nine-digit number following your account number) out to any person or business that you don't know and trust.
Review your monthly bank statements for mistakes (Are all of the transactions yours?), and contact your bank if you find errors.
Balance your checkbook by keeping track of checks written, ATM withdrawals, and deposits! 
About Electronic Check Conversion (From the Federal Reserve Board)
Paper checks are being turned into electronic debits more and more frequently; these debits are taken out of your checking account immediately, faster than a regular check.
If a check you present in person is converted into an electronic debit, you will be given the original check back as a receipt.
If you have mailed a check that is converted into an electronic debit, you will not receive the check back, even if you usually receive your checks or images back in your statement; your bank statement is considered your receipt and proof of payment.
Contact your bank if you have a problem with an electronic check conversion; contact your state's consumer protection agency or attorney general's office to learn more about your state's laws regarding electronic check conversion.
Need additional information?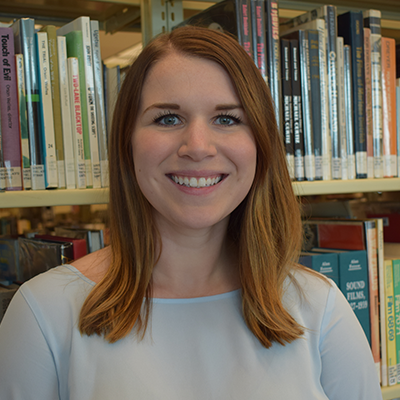 Contact the Library's Career Resource Specialist:
Email | Phone: 816.701.3663