The Pulitzer Prize board's failure is your opportunity, says Library Director Crosby Kemper III. When it was announced that no Pulitzer award for fiction would be given in 2012, the Library launched a new prize in letters – one that's ruled by the people.
The Publitzer Prize for Fiction is the Library's bold attempt to pick up where the self-described literary tastemakers in New York left off.
As you know if you've been reading the headlines this week, a deadlocked prize board led to none of the three fiction finalists (The Pale King, Swamplandia, and Train Dreams) getting the majority vote needed to win the prize.
So we took matters into our own hands – specifically, by turning them over to you.
Watch this video message from Crosby Kemper III, then go to the nomination form below to tell us which book you'd like to see as a Publitzer finalist. On Monday, April 30, we'll announce three finalists as chosen by our jury: Whitney Terrell, New Letters writer-in-residence at UMKC; Kaite Stover, readers' services director at the Library; Scott Wilson, editor of The Pitch; and Steve Paul of The Kansas City Star.
The voting will begin, and the Publitzer Prize for Fiction will be awarded to the book that you think deserves it most.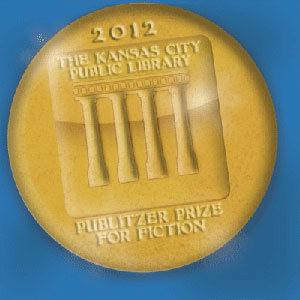 Click to Cast Your Nomination for the 2012 Publitzer Prize for Fiction
About the Author
Jason Harper is the web content developer and social media manager at the Kansas City Public Library.