Everyday life can be loud – especially for young mothers raising kids in urban Kansas City. But on a recent Tuesday afternoon, a side room in the Lucile H. Bluford Branch of the Kansas City Public Library was a haven of quiet industry as a handful of women studied for the next phase in their lives.
The Even Start Family Literacy Program, a federally developed program managed by local literacy powerhouse the Upper Room, combines adult literacy instruction with teaching life skills to parents and children, separately and together. Its core principle: parents are the first teachers.
Five days a week, the Bluford Branch is home to the adult literacy portion of the program. In the large conference room, tutors prepare students for the high-school-equivalency GED exams – a must-pass for those without high school diplomas who want to rise in the workforce.  Meanwhile, their children, aged six months to 8 years, receive free child care and education, also provided by the Upper Room. Currently, nine mothers and 12 children are participating in the Family Literacy Program
"They love the Bluford Library – it's an ideal classroom for them," says Upper Room Program Director Betty Muhammad, who oversees the Family Literacy Program.
"The Library is such an important part of what we do. It's our ultimate resource for everything," affirms Helen Jones, child care director for the program. "Some of our kids have never been in a library before. It just wasn't in their environment."
Creating an environment of literacy for whole families is a big part of what the Upper Room does through programs such as Even Start. And ever since this local organization began 12 years ago, the Kansas City Public Library has provided essential support.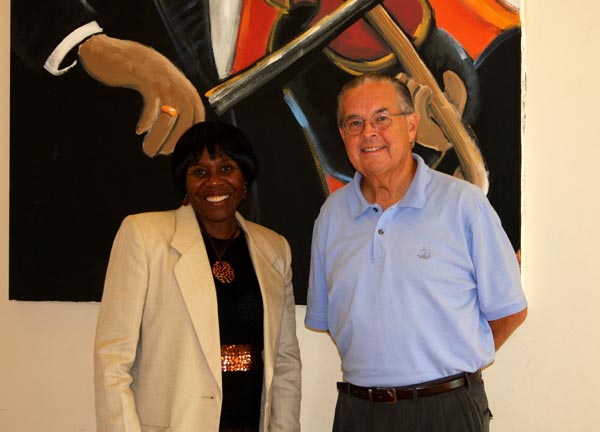 Headquartered on the third and fourth floors of St. Louis Catholic Church on Swope Parkway (hence the name), the Upper Room's influence extends to all corners of the city. Its Summer Academic Camp unites 2,700 kids from low-income homes with hundreds of professional teachers and student tutors to improve math and reading skills. Classes in music, art, dance, swimming, gymnastics, and martial arts are also offered. The Library's Books to Go service provides books for the kids, and a two-week training session for the camp's tutors takes place in June in the Plaza Branch's Truman Forum.
Upper Room Executive Director Jerry McEvoy says that students in the eight-week summer program gain a full academic year of reading progress.  "Parents know their kids are reading better. That's why they keep sending them," he says.
During the rest of the year, the Upper Room provides after-school tutoring and a hot meal every school day of the academic year to 500 students. And then there's the Even Start Family Literacy Program.
Every morning, Monday through Friday, a bus picks up the enrolled mothers and their children and takes them to the Swope Ridge Geriatric Center for breakfast and lessons in parenting and parent-child interaction.
The parents are then taken to the Bluford Branch for the adult literacy portion – the GED tutoring – while the kids receive their own rounds of early childhood education. (All of the children in this year's Even Start completed the Library's Summer Reading program.)
"For single mothers who don't have a high-school education, we provide the key elements that discourage women from moving forward: transportation and child care," McEvoy says.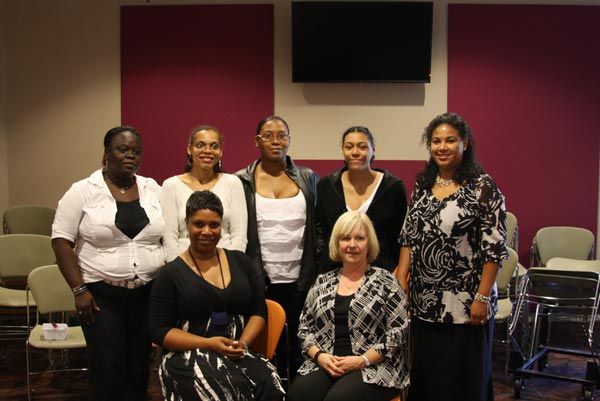 Alicia, an adult literacy student whose seven-year-old son is also in Even Start, plans to become a nurse after completing her GED. She's tried other adult literacy programs, but they didn't work out. "This program is more hands-on," she says. "They help you with things you struggle with. For me, that's fractions."
This past August, all five of the students who began the Upper Room's Even Start program in January passed their GED tests. They were rewarded with Gates Bar-B-Q at a reception at the Bluford Branch.
One of the graduates is enrolled at Penn Valley Community College, another is pursuing nursing school, and two others are tutoring students of their own.
It's a cycle of literacy that uplifts the whole community.
-- Jason Harper