Post date:
Wednesday, November 28, 2012
When you think of the word "model" does someone in the latest fashions strutting down a catwalk come to mind? True, that person is a model. You can be a model, too, and you don't need a particular figure to do so. Another meaning for model, according to Macmillan Fully Illustrated Dictionary for Children (2007) is "a thing or person that serves as a good example; something to be copied."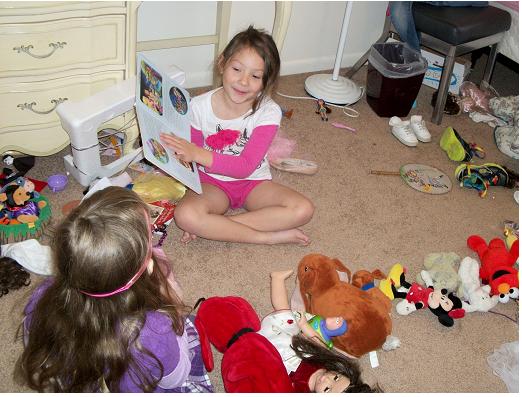 One of the best ways to have our kids love reading is for us to read around them. I make sure that my five-year-old daughter she sees me reading for enjoyment. I point out words in our home, on street signs, in stores. Now, she shows me when she finds letters and sight words that she recognizes. So, I practice what I preach.
My daughter also knows that my career is in libraries. In fact, that is how she introduces me to people: "This is my mom; she's a librarian." One day, she wanted to play librarian, so I told her to lead a storytime. The photo above is her doing just that for her best friend and a crowd of attentive stuffed-animals.
Kids imitate what they see. If they see you reading, they will read, too. So, as a Library patron, dig into your passions by finding books about them. Then you, too, can be one of America's next top models.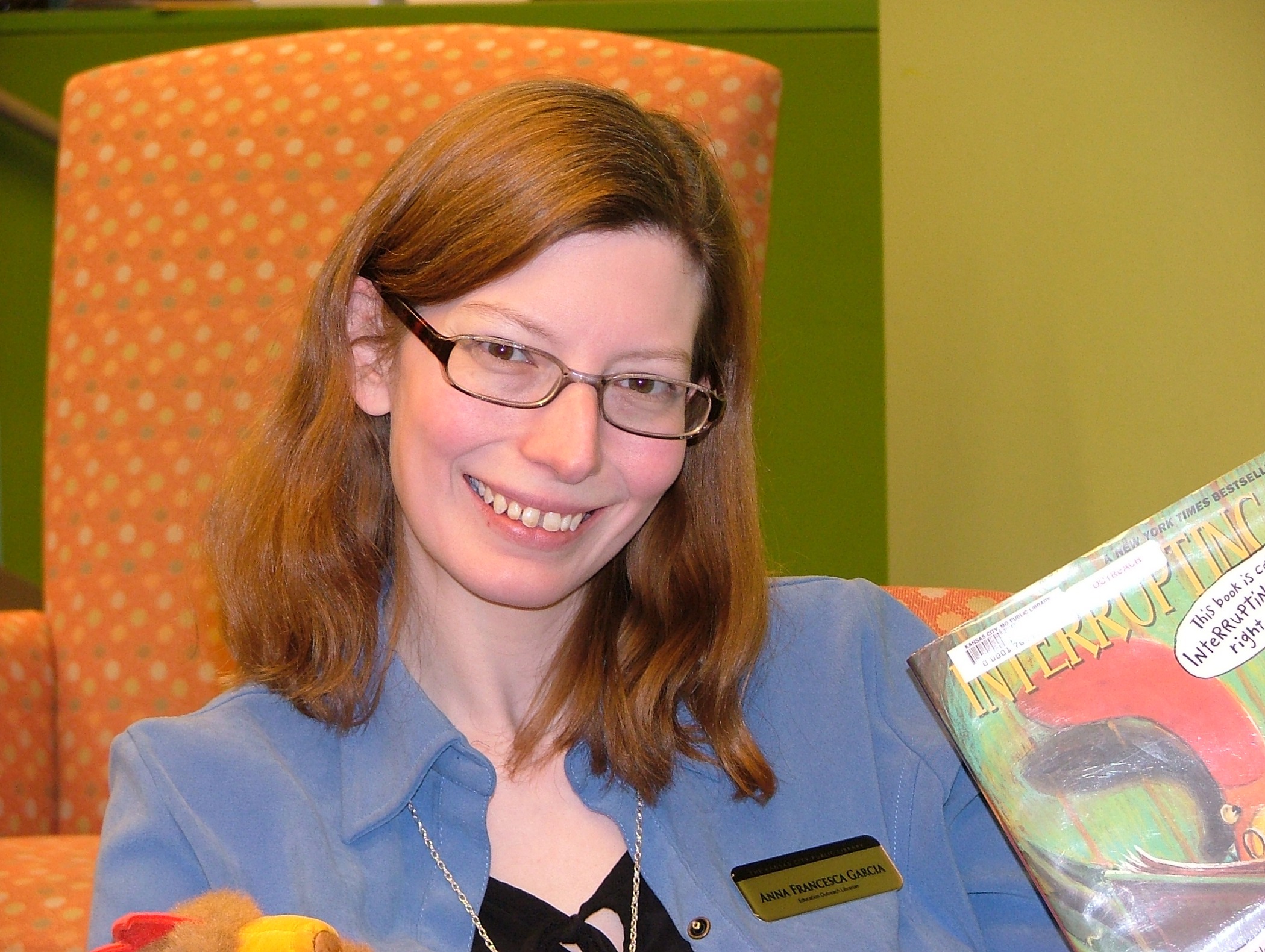 Anna Francesca Garcia earned her Master of Library and Information Sciences Degree from the University of North Texas. She has worked for over eight years in public libraries in Nevada and Missouri. Currently, Anna is the Outreach Education Librarian for the Kansas City Public Library. She enjoys theatre, poetry, and the antics of her five-year-old daughter.