By Kristan Whipple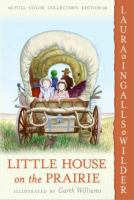 Books have always played an important part in my life. At a very early age, I learned that another world existed within the pages and I would immerse myself in as many books as I could find. By the age of ten, I had already solved countless cases with the Hardy Boys, lived my life as a pioneer with the Ingalls family, and found a key that led to a locked garden.
I wish I could take credit for my love of books. Unfortunately after years and years of denial, I've come to the realization of the truth: my parents tricked me into it, like sneaking vegetables into macaroni and cheese. By the time I started school and realized that kids aren't supposed to like to read, it was too late—I was already hooked.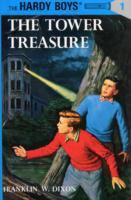 You might ask what nefarious plot my parents used to ensnare me. Looking back, it didn't seem like much. My mother used to read to me every night just before bedtime. Her weapon of choice: The Hardy Boys. My memories are fuzzy about those nights, but I can clearly remember how excited I'd get to find out what was going to happen next with Frank and Joe.
My father's approach was more subtle. It started with a bag—a magical bag. One that would go with him to work and return home filled with picture books. To me, the bag possessed magical properties because the books never seemed to end; there were always different stories.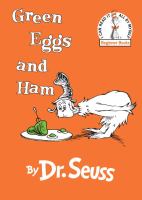 I am grateful to my parents for helping me discover the magic of books. Especially since I have incorporated two of their secrets:
Read out loud to your kids.
Make reading fun, magical, and adventurous.
Dr. Seuss says it best, "The more that you read, the more things you will know. The more that you learn, the more places you'll go!" But first, kids need to experience that magic of stepping into a new world through a book. And parents, how lucky are you to be the ones to guide them into that world? Pretty lucky, I'd say.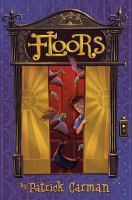 Great read alouds for kids of all ages
Brown Bear Brown Bear What Do You See? By Bill Martin Jr
I'm a Shark by Bob Shea
The Best Nest by P.D. Eastman
Green Eggs and Ham by Dr. Seuss
The Mouse and the Motorcycle by Beverly Cleary
The Lion, the Witch and the Wardrobe by C.S. Lewis
From the Mixed-Up Files of Mrs. Basil E. Frankweiler by E.L. Konigsburg
Floors by Patrick Carman
The Invention of Hugo Cabret by Brian Selznick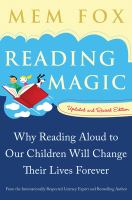 More information about reading to your kids:
How to Get Your Child to Love Reading by Esme Raji Codell
Reading Magic by Mem Fox
The Read-Aloud Handbook by Jim Trelease
Kristan Whipple is a children's librarian at the Plaza Branch. In her spare time you can find her curled up in a corner, reading.