Last modified:
Friday, September 18, 2020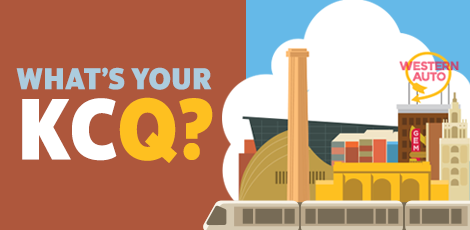 "What's your KC Q" is a joint project of the Kansas City Public Library and The Kansas City Star. Readers submit questions, the public votes on which questions to answer, and our team of librarians and reporters dig deep to uncover the answers.
Have a question you want to ask? Submit it now »
By Randy Mason
Fifty years ago this week, the Kansas City Chiefs won the Super Bowl. This year, they're back in the thick of things -- and Kansas City fans are revved up and ready for a possible title run. A question dating back to that fabled championship season is this week's "What's Your KC Q?" -- the partnership between The Star and the Kansas City Public Library.
Lewis Jones recalls that sometime in the fall of 1969, a Plymouth Barracuda, autographed by everyone on the team, was given away at a Chiefs game. He'd like to know what became of the valuable sports collectible.
So we went to work. The assignment sounded easy enough. We found a few photos WDAF-TV had posted on Facebook that show the Cuda Chief on display outside the station. And an article from what appeared to be a Chrysler/Plymouth dealers newsletter extolled the promotion's success -- but didn't include the winner's name.
After poring through the pages of old publications, and making countless calls to sports historians, automotive archivists, museum curators, writers and photographers, we've failed to find any more details.
So we're seeking help from the sidelines. This KCQ is going to take a team effort.
Do you know what happened to the Chiefs autographed Barracuda from 1969? Help us track it down
Submit a Question
Do you want to ask a question for a future voting round? Kansas City Star reporters and Kansas City Public Library researchers will investigate the question and explain how we got the answer. Enter it below to get started.