Non Fiction is good when it comes to facts.
Fiction is most effective when it comes to feelings.
These truths come up frequently during a reading of Watergate, Thomas Mallon's novel about the political scandal that 40 years ago rocked the nation and brought down a president.
With a huge cast of characters (most of them real historic personages) and an encyclopedic grasp of the complexities of the Watergate embroglio, Mallon lays out the aftermath of the infamous "third-rate burglary" in colorful detail.
He'll read from and talk about the book on Thursday, August 9, 2012, at 6:30 p.m. the Central Library, 14 W. 10th.
Admission is free. The event will be preceded by a 6 p.m. reception. RSVP online or call 816.701.3407.
There are, of course, big, BIG characters in Watergate.
Like the President of the United States, Richard M. Nixon, and his wife Pat. In Mallon's hands we get inside their heads. (He even invents a long-ago affair for Pat ... and he's so convincing you wonder if he knows something nobody else does).
But what struck this reader most about the book were its vibrant portraits of the supporting characters, individuals whose names came up during the heyday of the Watergate scandal but who took a back seat to the high-profile Mitchells, Haldemans, and Kissingers.
I'm thinking, for instance, of Fred LaRue, a White House aide who went to prison for funneling hush money to the original Watergate burglars caught breaking into the headquarters of the Democratic National Committee. LaRue was a former CIA man who in 1972 was working for the Committee to Reelect the President and found himself sucked into a nebulous conspiracy. He comes off as a decent – even romantic – guy trapped by circumstances.
There there's E. Howard Hunt, who oversaw a crew of Castro-hating Cuban exiles. Another former spook, he faced prison and financial ruin for his part in the break in.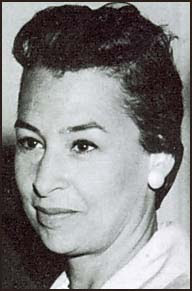 Equally vital, in Mallon's retelling, is Hunt's wife Dorothy, who in effect blackmailed the White House, becoming a bag man (woman) collecting hundreds of thousands of dollars in hush money to be distributed to the burglars' families.
On one of her cash-collecting trips Dorothy Hunt died in the crash of a jet liner. Watergate theorists still debate whether the air disaster was an accident or some sort of high-level conspiracy to remove Dorothy at the cost of dozens of other innocent lives.
Mallon lets it remain an open mystery.
One of the more compelling characters in Watergate is Rose Mary Woods, the President's personal secretary, whose long commitment to Richard Nixon fell just a couple of job descriptions short of marriage. Which helps explain that infamous 18-minute gap in the incriminating White House tapes.
And hovering over them all is the ancient Alice Roosevelt Longworth, daughter of Teddy Roosevelt and an avid collector of Beltway secrets. The ninety-something Alice becomes Watergate's Greek chorus, a sardonic, tart-tongued observer of an administration in meltdown.
These figures are highly entertaining. But the novel's major contribution to our understanding of Watergate is its assertion that nobody – not the burglars, not the members of the Committee to Reelect the President, not the attorney general, not Richard Nixon – really seemed to understand where the conspiracy came from and how it so quickly unraveled.
It seems to have been a crime undertaken at the urging of a man whom everyone thought was crazy (G. Gordon Liddy, who is talked about but doesn't appear as a character in the book). But just who gave the go-ahead and how far up the chain of command things went remains a puzzle.
It was almost as if a bunch of little, inconsequential decisions snowballed into a raging storm of political upheaval.
Historians have searched in vain for Watergate's "smoking gun." Leave it to a novelist to put it all into perspective.
And what better novelist than Thomas Mallon, who has made a career of writing fiction about real events?
In Henry and Clara (1994) he gave us the fictionalized story of a real-life couple who shared Abraham Lincoln's box in Ford's Theater on the night the President was assassinated.
In Dewey Defeats Truman (1997) Mallon viewed the 1948 presidential campaign through a romantic triangle in Republican nominee Tom Dewey's home town of Owosso, Michigan.
And with Fellow Travelers (2007) he told a gay love story unfolding during Sen. Joe McCarthy's early '50s Communist witch hunt.
You can see for yourself just how cleverly Mallon blends history and fiction when visits the library on August 9 ... which just happens to be the 38th anniversary of Richard Nixon's resignation.
About the Author
Robert W. Butler is a lifelong Kansas City area resident, a graduate of Shawnee Mission East High School and the William Allen White School of Journalism at the University of Kansas. For several decades he was the movie editor of the Kansas City Star; he now writes the Library's From the Film Vault blog. He joined the Library's Public Affairs team in 2012.