The basic questions of war have not changed since antiquity, according to historian Barry Strauss.
"The technology has changed, the delivery systems have changed, but the strategic military questions haven't changed," Strauss says. "And the political situation hasn't changed.
"In ancient wars as in modern wars, there's always a political dimension. It's not just a question of winning battles, but of deciding first what the war is for. What's the purpose? Is it even necessary?"
For example, Strauss is troubled by America's involvement in Afghanistan precisely because the end game is unclear.
"What is the purpose of our being there? What is the end game? Is the U.S. there to change Afghan society, to leave that country with a democracy? Or is it mostly about destroying the Taliban?
"If it's enough to have weakened the Taliban, we probably can leave. If it's to create democracy, we're probably going to have troops there for a generation.
"But until you know what it is you're after, you don't know when the war is over."
Strauss, professor of history and classics at Cornell University, will examine the lessons that ancient military leaders like Alexander, Caesar, and Hannibal continue to teach us in Masters of Command on Friday, May 29, 2012 at 6:30 p.m. at the Central Library, 14 W. 10th St.
Admission is free. The event will be preceded by a 6 p.m. reception. RSVP online or call 816.701.3407. Free parking is available at the Library District Parking Garage at 10th & Baltimore.
Strauss – among his books are The Spartacus War, The Trojan War, and The Battle of Salamis – has long been aware of how the lessons of ancient history can be applied to our current situations.
"For me it all started when I was a college freshman in the fall of 1970," he says. "The Vietnam war was still on, and I was introduced to Thucydides' History of the Peloponnesian War. I realized that lots of the issues we were then dealing with about war and democracy had been on the Western agenda 2,500 years earlier.
"And the more I looked into it, the more I realized that a lot of things we are interested in had been dealt with by the Greeks and Romans many years before."
So began Strauss' long fascination with the ancient world, especially its military campaigns. He learned Greek and Latin so he could read the ancient histories in their original languages.
He traveled to Italy and Greece and studied the sites of ancient battles.
You might think that we've discovered everything there is to know about these ancient conflicts.
You'd be wrong.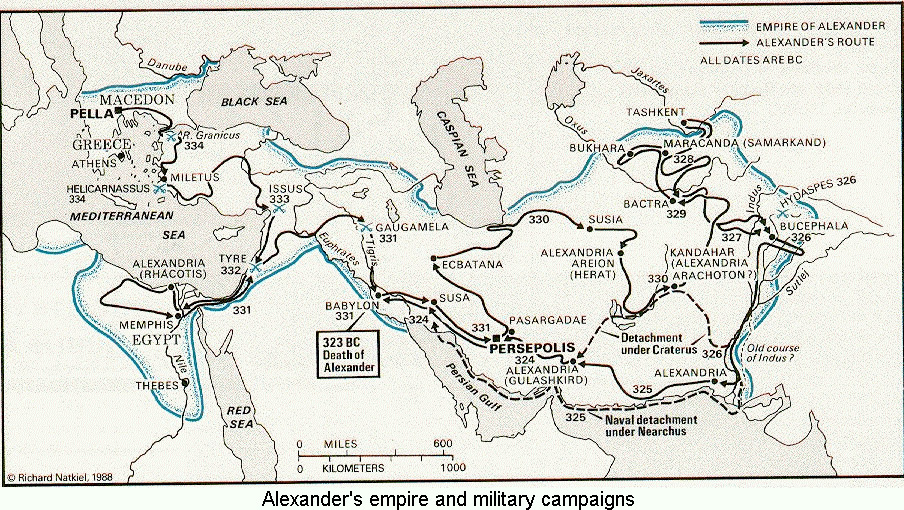 "We're still finding new things," Strauss says. "Partly through archeology. Partly because different generations ask different questions.
"The questions historians ask are a reflection of their own societies. Before the 1960s people didn't ask questions about the roles of women in history. Only in the last generation or so has that become a preoccupation – and it's opened up entirely new ways of approaching history.
"There's a huge difference in the way people studied ancient history when European countries had great empires, and how we approach it now."
Even ancient texts that have been pored over for centuries can still offer surprises.
"People have been over certain texts a million times...and there are still some pretty big holes awaiting study," Strauss says. "Archaeologists will sometimes discover ancient inscriptions that open up new questions.
"And when it comes to military history, topography opens questions as well. I always try to visit the places I'm studying. You can't understand them until you see the topography. You just don't get the same sense until you see the place from the perspective of a boots-on-the-ground infantryman or a commander on horseback.
"Before visiting Cannae, the site of Hannibal's greatest victory over the Romans, I had all sorts of ideas about what was important in that battle. I got there, looked around, and changed my mind.
"In my experience, these places never look like what you expect. You've seen pictures, even videos, but when you're there you see things differently."
Strauss acknowledges that today's college student is far more likely to become immersed in something "practical." He says he has seen "a mass migration from the humanities to business programs."
But, he says, "History can expand our ability to ask the right questions, to find out what's worked before and what we ought to be thinking about."
Besides which, ancient history is fun.
"It's partly why the sword-and-sandal genre has proved so durable. It's the boys-with-toys syndrome. Ancient history is just lots of fun."
Watch the YouTube event trailer:
About the Author
Robert W. Butler is a lifelong Kansas City area resident, a graduate of Shawnee Mission East High School and the William Allen White School of Journalism at the University of Kansas. For several decades he was the movie editor of the Kansas City Star; he now writes the Library's From the Film Vault blog. He joined the Library's Public Affairs team in 2012.