May is Asian American Pacific Islander Heritage Month, and the Library is celebrating the history, culture, and achievements of AAPI with a collection of reading recommendations, online events, book discussions, and more.
READING RECOMMENDATIONS &  OTHER RESOURCES
Explore books, films, and other digital resources that highlight AAPI stories, experiences, and history.
VIEW FULL LIST IN CATALOG
KANOPY STREAMING
Gain instant access to AAPI movies on your computer or mobile device with
Kanopy
.
VIEW COLLECTION
About Kanopy Streaming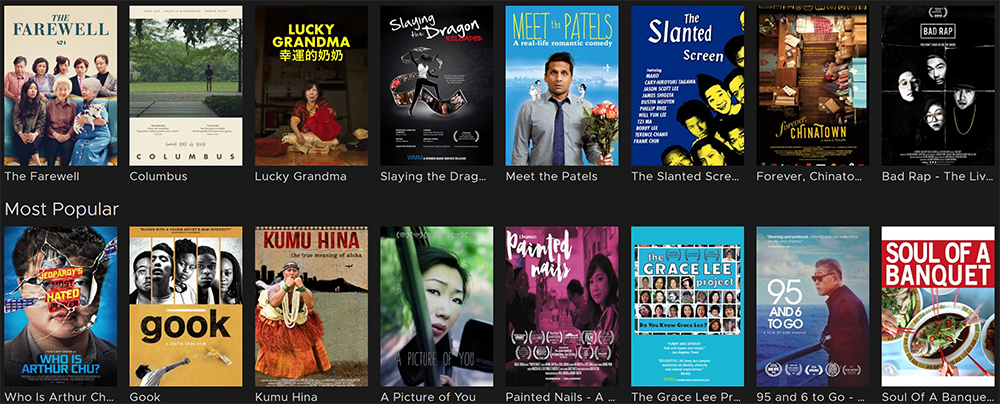 SIGNATURE EVENT
Mayly Tao, Kulap Vilaysack, Andrew Hem
Indie Lens Pop-Up Film Series
Wednesday, May 19, 2021  |  6 p.m.
Walk into one of the hundreds of donut shops in Southern California – the land of glitz also happens to be the country's donut capital – and odds are it's Cambodian-owned and operated. That traces to one remarkable man, Bun Tek "Ted" Ngoy, who escaped his homeland's brutal Khmer Rouge regime to build an Orange County-based empire and gain fame as the Donut King. 
It's a journey that epitomized the American Dream … before hitting heartbreak. 
Through interviews and archival and contemporary footage, Ngoy's rags-to-riches story is compellingly told in the award-winning 2020 documentary The Donut King, which is featured in the latest online installment of the Indie Lens Pop-Up cinema initiative. The 90-minute film is screened, and Ted Ngoy's niece, Mayly Tao, headlines a live-chat discussion that follows. She operates DK's Donuts & Bakery in Santa Monica, California, and a delivery-only donut bouquet concept, Donut Princess LA.  
The online event is co-presented by the Center for Asian American Media in collaboration with Asian Americans and Pacific Islanders for Justice in San Antonio, Texas; the Bud Werner Memorial Library; city of Mesa (Arizona) Community Services; Connecticut Public Television; Georgia Public Broadcasting; Global Peace Film Festival; PBS station KIXE in Redding, California; KQED in San Francisco; National Educational Television, Nebraska's PBS & NPR stations; Panhandle PBS/KACV in Amarillo, Texas; PBS Hawaiʻi; the Tillotson Center in Colebrook, New Hampshire; WSIU Public Broadcasting in Carbondale, Illinois; and the Yale Film Archive. Support comes from ITVS, the Corporation for Public Broadcasting, and PBS. 
DETAILS
|
RSVP